Learn a language from private teachers
Learn to speak or write a new language from online private teachers via live video calling. Language teachers from all over the world are instantly available to teach you any language you want via Call TheONE. Start your language course today!
Remote learning was never this easy and affordable. You pay per minute or a fixed fee per lesson. You can also ask the teachers to translate documents or check the grammar of your text.
How to learn a language online?
To learn a new language can take months to master the language completely. Depending on how much feeling you have for languages and grammar, this is not necessary! That is why TheONE offers on-demand online language lessons via live video calling with a private online language teacher. This way, you decide where, when, and how long you will be taught at your own pace.
For most online private language teachers, the language you want to learn is their mother tongue as they are residents. That is why you can also learn about the culture and how to use the language within different social circles. There are also other online resources available such as Rosetta Stone, which is an interactive multimedia-based course that teaches languages.
What is the advantage of online remote learning?
Learning a language online with a remote private language teacher has many advantages. Online languages courses via live video calling have the following benefits:
You determine where and when you study and how long a lesson lasts
You pay per minute or a pre-agreed price for the language course
The only thing you need is internet and a computer or smartphone
To learn a language, usually, no learning materials have to be purchased. TheONE online language teachers can share their screen during the live video session if desired.
The private language teachers teach at every level. During the intake, the language teacher will estimate how long the language course takes before you have achieved your own goals and can give an estimate of the costs.
What are the most popular online language courses?
Most people want to learn to read, write, and speak English, but there are also many requests for Business English. This is because Business English is the most widely used language in the corporate world.
You can choose to learn a language online that you do not speak at all or to have a refresher course to increase your vocabulary. If you want to learn a romantic language, take a look at our French language teachers.
The 8 most popular spoken languages in the world are:
Mandarin
Spanish
English
Hindi
Arabic
Portuguese
Bengali
Russian
Tutoring for children who have difficulty with a foreign language
TheONE teachers can also teach your child a foreign language online. If your child is having trouble with English, Spanish, French, German or any other language, call the TheONE teacher via video calling. They are instantly available, and it is the most affordable way to start your personalized online language course.
Tutoring via TheONE expert App
We advise you to install TheONE expert App for IOS or Android so you always have your language teacher with you.
Translate your document by a language teacher
Many of the language teachers can also translate your document in any language you wish. Most of them are as good as professional translation and localization services agencies.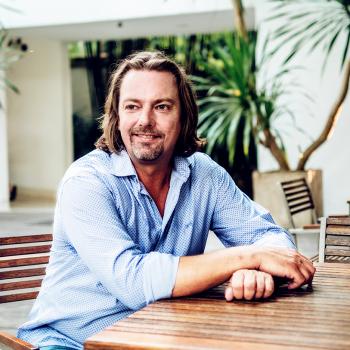 Ben Steenstra
15-06-2023 4 mins read
Related articles
Show more
Related Language teachers
Melissa Barnard

Teacher

€ 0,19 pm

Khristi Sunnasy

Teaching

€ 1,13 pm

Dalya Salman

Tutor, Healthcare

€ 0,53 pm

Jeremiah Imahe

Teaching

€ 0,33 pm

Ala Qandeel

Teaching for all stu

€ 0,04 pm

Francesca bubrpi

i'm a teacher

€ 0,25 pm
Show more