Spanish conversation practice online
Spanish conversation practice online from Spanish teachers and homework tutors are online to give you remote Spanish language lessons. You learn Spanish via a Live Video calling. Are you a beginner, advanced, or do you want a small conversation course? Via TheONE you pay per minute for as long as you want. That is not only cheaper but also easier.
Practice your Spanish conversation skills online
Where, when, and for how long you want is up to you. That is the advantage of practicing Spanish conversation online via Live Video Calling. The Spanish teachers, tutors, and homework tutors come from all over the world. You can, therefore, choose someone from your neighborhood or another country.
On TheONE you will find a variety of Spanish language teachers. They have one thing in common; they like to teach others the language they already speak fluently. Because they also speak your language, conversation lessons become understandable and fun.
Why use TheONE to practice your conversation in Spanish online?
Speaking multiple languages ​​is always an advantage. Certainly, if you speak both English and Spanish language. Together these are the most used languages. When do you need TheONE online languages teachers or homework tutors?
You are moving to a Spanish country and want to learn a few words or to practice your Spanish conversation skills
You want to improve your pronunciation of Spanish
You speak a few words of Spanish but you want to master the language fully
You already speak Spanish but have trouble with writing or grammar
Your child needs tutoring in Spanish
You are looking for someone who can edit your Spanish or English texts
You want to get better in business Spanish
Private lessons where and when you want
Spanish language lessons via live video calling
Start today with one of the 3601 Spanish teachers
Pay per minute only as long as the lesson lasts
Personal and customized Spanish lessons for you
The Spanish language teachers and tutors first look at your needs. Depending on the level of Spanish, agreements are made about the most suitable approach.
No unnecessary lesson material if you want to learn Spanish online
Thanks to the online screen sharing option, you can look at the screen of the Spanish teacher or tutor. As a result, the purchase of expensive course material is unnecessary when you start to practice to make a conversation in Spanish.
What do Spanish conversation practice lessons on TheONE cost?
Each Spanish language teacher, tutor teacher, or homework tutor determines his or her rate. In principle, you pay per minute for the duration of the Spanish conversation lesson. You are free to make other agreements about this.
All Spanish teachers will practice remotely with you, and that saves a lot of costs. They have no travel time, and the lesson lasts as long as you want.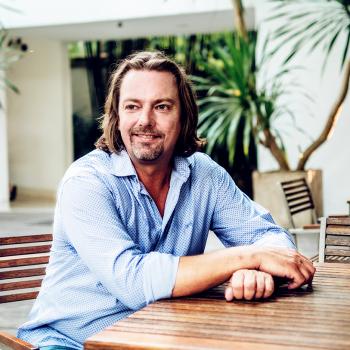 Ben Steenstra
3 mins read
Related articles
Show more
197 Spanish teacher available
Rosilainy Mejia

Cook, teach Spanish

US$ 0,13 pm

Carmen Ferreira

Teaching and reading

US$ 0,33 pm

CHRISTIAN GIOVANNY

SPANISH TEACHER

US$ 0,08 pm

Ruben Meneses

Spanish Teacher

US$ 0,30 pm

Melissa Bortoni

Teaching.

US$ 0,58 pm

Saul Santizo

English Teacher

US$ 0,33 pm
Show more