Learn online with a private teacher | The best of both worlds
The time when we all have to learn the same thing in the same classroom at the same pace is now well behind us while learning online with a private teacher becomes the new standard. The exponentially growing offer of YouTube lessons and podcast broadcasts allows us to decide for ourselves what and when we learn at what pace.
Combine that with the many online apps that are available to learn to speak a language or play an instrument, and you can keep on learning until you reach the age of 100. The revolution in technological progress offers us many advantages in the field of self-study, but it also has its downsides. The human interaction to mention only one thing.
The necessity of human interaction
Research in the 1960s by Lisa Berkman and Leonard Syme, among others, already showed that human interaction is a primary necessity of life. People with few to mediocre human interaction live shorter than people with average or above-average human interaction.
This does not prove that you need human interaction to be able to learn better or more. But it does prove that you have entered a hazardous area in which these human factors are quickly forgotten.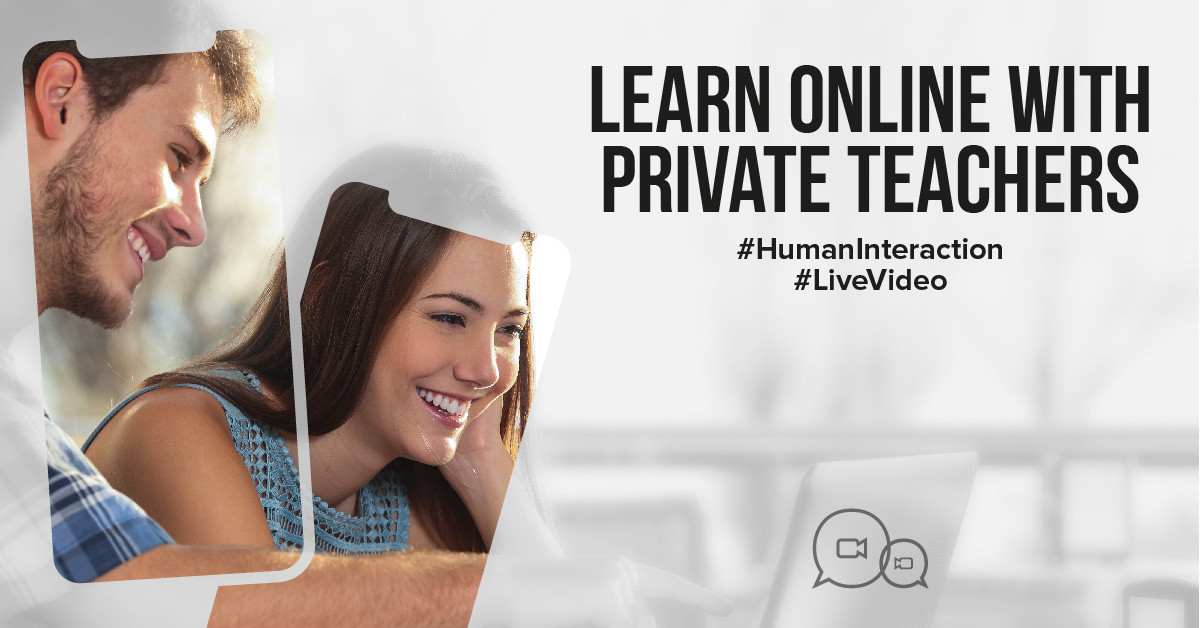 The advantage of human interaction if you want to learn something
Besides the fact that it is healthy to have as much human interaction as possible because you will live longer, learning under the guidance of a real person also offers other advantages.
Three benefits of being taught under the guidance of an online private teacher
Personal motivation and help to show perseverance
Deepening in a specific subject you want to know more about
Higher learning pace, the online private teacher gets the most out of yourself
However, various studies by Steven Stack, for example, show that the effectiveness and general appreciation of online learning with a private teacher are on average slightly higher than with traditional lessons. It means that the ideal teaching method is online with the help of a live private teacher. This gives you the best of both worlds.
Studying online under the supervision of a live private teacher
The new trend is to study online under the supervision of a remote private teacher. You still have the advantage of being able to learn a subject of your choice at your own time and your own pace, but combine it with the advantage of traditional lessons.
Find your private teacher today
3598 teachers are available in 130 countries
24/7 available for home work support via live video calling
Pay per minute and the first minute is always free
An additional advantage of studying online is that you have your private teacher and that it usually costs only a fraction of traditional lessons.
Platforms, where online private teachers offer themselves, are growing enormously. The online learning industry is growing more than 10% a year and has grown to an estimated annual turnover of $200 billion.
Even though the number of online instructors and lessons is still in stark contrast to traditional instructors and lessons, it is now a market that we can no longer ignore.

How does online teaching work under the guidance of a live private teacher?
There are several platforms where you can follow online lessons. Udemy is one of them, but CallTheONE also has hundreds of teachers in different fields. You can go through these steps:
Make a selection of online private teachers
After you have chosen what you want to learn, you can select the private online teacher of your choice. Each teacher has a profile page where you can read his or her expertise and see reviews of previous students.
A good connection between student and teacher can have a positive impact of 200% on learning performance.
Choose what you want to pay for an online lesson
Some online private teachers are certified, and others teach because it is their hobby. Do not forget that Michael Jackson didn't have a diploma or certification to sing either. Not every subject needs a certification to teach it.
Often non-certified private online teachers are cheaper and if you want you can always switch to a more experienced teacher later on. On almost all online learning platforms, you can choose what you want to pay. This is also the case on CallTheONE and that is why it's growing so fast.
First an online introduction lesson or get started right away?
Many online private teachers offer discounts on the first introductory lesson. You and the teacher can then discover together whether the subject is really what you want to learn. You can also make other appointments and only pay by the minute, for example. (Until now only possible on TheONE).
If you pay per minute, you decide for yourself how long the lesson will last so you can keep your budget manageable. A third option is to buy an entire course package right away. Each online private teacher and each course has a different price. It gives you full control over what the private lessons will cost you.
Getting private lessons and giving them where and when you want
Because you and the private teacher both learn and teach through live video calling, it doesn't matter where you are. All you need is the internet and a Smartphone or computer. You make agreements about when you want to take lessons, and you call each other at the agreed times so that the online private lesson can start.
No unnecessary and expensive teaching material needed
Thanks to the screen share functionality that almost all online learning platforms offer, there is often no need for costly and unnecessary teaching material. This sometimes saves a lot of money. You can look at the instructor's screen if necessary and, if necessary, view course material digitally.

Why is online private learning growing so popular?
More and more instructors are choosing to teach online via live video calling. Sometimes as a part-time job and sometimes even as a full-time job. However, it is not only the instructors who make the online instructor industry grow so rapidly.
Consumers and hobbyists are also increasingly offering their services online. If you are good at something, it is helpful to share that knowledge with someone interested in it. If you can also earn something with it, that's a nice bonus, of course.
Many travelers pay for their trip or holiday destination in this way, because what could be better than sharing your knowledge and skills with others from a tropical island?
Do you know someone who would like to learn or teach online? Forward this article so that together we can all become smarter.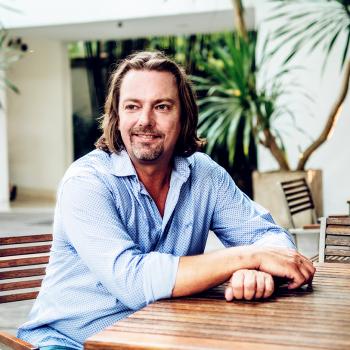 Ben Steenstra
08-05-2019 6 mins read
Related articles
Show more
191 English teachers available
Melissa Barnard

Teacher

US$ 0,21 pm

Khristi Sunnasy

Teaching

US$ 1,27 pm

Dalya Salman

Tutor, Healthcare

US$ 0,67 pm

Romina Alexia Reati

Yoga teaching

US$ 0,23 pm

Pelin C.

ESL tutor/teacher

US$ 0,58 pm

Francesca bubrpi

i'm a teacher

US$ 0,29 pm
Show more