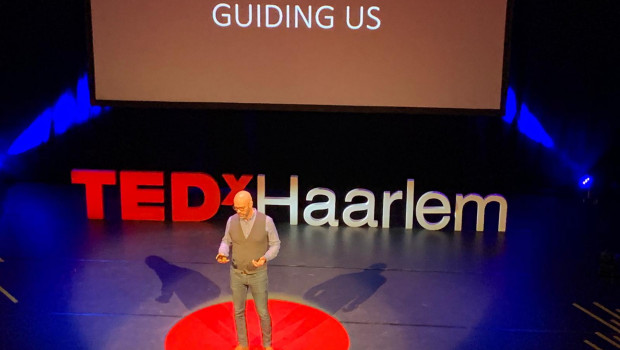 Big brother is guiding us
Tue 12 May 2020
US$ 40,00
4 subscribed Language : Dutch
This webinar needs a minimum of 30 attendees to go ahead.
this webinar is about
George Orwell waarschuwde ons voor het scenario Big brother is wathching us. Inmiddels weten we beter: Big brother is guiding us. Want vaak zonder dat we het ons beseffen zijn we verslaafd geraakt aan algoritmes die op basis van data beslissingen van ons overnemen. Die digitale technologie is prachtig, want die brengt ons veel gemak en waardevolle innovaties. We vertrouwen die technologie ook vaak blind. Ook dat is prachtig, want dat blinde vertrouwen is al honderden jaren de smeerolie van onze maatschappij. Maar dat vertrouwen kan alleen maar stand houden als we meer aandacht besteden aan de vraag of het onder de motorkap van die digitale technologie ook deugt. Dit webinar bouwt voort op mijn TEDx talk hierover.
for who is it
Voor iedereen die wil weten hoe we de geweldige mogelijkheden van digitale technologie op een beheerste manier kunnen inzetten. Beleidsmakers, managers, bestuurders, accountants, consultants. En alle anderen die nieuwsgierig zijn naar hoe de digitale samenleving zich ontwikkelt.
What's in it for "the attendee"
Je krijgt inzicht in hoe de samenleving verslaafd raakt aan algoritmes; je krijgt inzicht in hoe vertrouwen werkt en hoe daar nogal wat misverstanden over leven; en je krijgt inzicht in wat er moet gebeuren om dat vertrouwen in een digitale samenleving ook in de toekomst te behouden.
About: Big brother is guiding us
Hoe we digitale technologie kunnen temmen zodat we de geweldige mogelijkheden ervan met een gerust hart kunnen ontwikkelen.
Ik ben een optimist. Wees dus niet bang voor dystopische scenario's. Ik wil juist zorgen dat de mooie kant van technologie - zoals ultiem gemak - het gaat winnen van de nadelen.
Waarom vertrouwen zo belangrijk is voor de digitale transformatie van de maatschappij.
Ik zal uitgebreid ingaan op hoe we als mens vertrouwen geven. En dat dat bij digitale technologie vaak niet terecht is. En daarbij ook dat het vaak tamelijk zinloos is om de ultieme transparantie na te streven in de hoop dat daarmee vertrouwen verbetert.
Waar algoritmes impact hebben.
Ik zal met een flinke reeks voorbeelden laten zien hoe we in onze (dagelijkse) besluitvorming steeds meer door algoritmes worden geregeerd.
Wat je zelf kunt doen om het probleem op te lossen.
Verwacht geen simpel recept om het op te lossen. Maar ik heb wel een paar principes waarmee we het vertrouwen in digitale technologie kunnen verbeteren.
other upcoming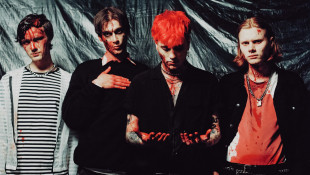 Dream Drop Online Concert - live from Gothenburg, Sweden
Fri 16 Oct 2020 | 20:00 - 21:00
Free
more info / subscribe