Frequently asked questions about
TheONE Webinar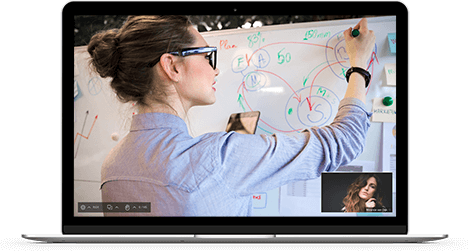 ---
How much can I ask for a webinar?

You can ask any amount you want for a webinar on TheONE. You can ask a fixed amount for the entire webinar, but you can also ask a price per minute as long as a visitor attends the webinar. A combination of these two is also allowed.

On TheONE Webinar you can also give webinars for free.

How many people can take part in a webinar?

A maximum of 3,000 people can participate in a webinar. That includes you.

How many webinars can I create on TheONE Webinar?

You may create an unlimited number of webinars based on a fair use policy. This means, among other things, that it must be plausible that you have the intention to actually give all webinars and that there is a demand for your webinars.

How much tax do I pay on my earnings?

It depends per country and its laws and regulations if and how much tax you pay. Ask your accountant or tax adviser which rules apply to you. TheONE Webinar explicitly takes no responsibility for the tax you have to pay and cannot be held liable in any way for the taxes you still have to pay.

How long can a webinar last?

The maximum duration of a webinar is 8 hours. After that, the webinar will automatically be disconnected and the connection will be terminated. On average, webinars last between 30 and 45 minutes. See also the page with tips on how to give a successful webinar.

How long in advance do I have to announce my webinar?

It is common for more than 50% of participants to register only up to 3 days in advance. However, it is wise to announce your webinar at least 2 weeks in advance so that TheONE has time to promote it among its members.

How does TheONE promote my webinar?

Every week TheONE makes a selection of webinars that are sent to everyone within TheONE. In addition, members who have expressed an interest in your topic will receive an email with all webinars within the topic.

All webinars are published on the page "upcoming webinars" and visitors can share this webinar with their friends and acquaintances.

How can I answer questions during my webinar?

Participants can ask a question by clicking on the hand during the webinar. They can type their question in up to 140 characters. The webinar host will be notified of this on screen.

All questions of participants are clearly arranged and can be answered with text or verbally. The webinar host can also remove questions or block the viewer to ask more questions.

How do I choose a good topic for my webinar?

There is no right or wrong topic. However, some topics will attract more participants than others. But the topics that attract a lot of people often require a lot of knowledge. TheONE's advice is to give webinars on topics you have a passion for and not to think too much about how much reach you will generate. Passion usually results in a good webinar and if you give a good webinar this will be rewarded.

How do I invite my own contacts to my webinar?

You can easily upload your own email addresses and send an email to everyone via TheONE. TheONE does not store these e-mail addresses for our own use.

How does TheONE guarantee sufficient registrations for my webinar?

TheONE cannot guarantee registrations or attendance. However, as a webinar host, you can set the minimum number of participants that must have registered in order for the webinar to take place. You can always change this setting prior to the webinar. Because of this minimal registration functionality you will never have to give a webinar without attendance.

How do I get my money back if a webinar is cancelled?

You will be automatically refunded within 14 days if the webinar host cancels a webinar. The webinar host doesn't have to give a reason and you don't have to do either.

Will I get my money back if I am unable to attend a webinar that I have already paid for?

If you signed up for a webinar and paid for it, you can't cancel it. The webinar host will take into account that you are coming and will make an effort in advance. If you are unsure in advance whether a webinar is something for you, you can always contact the webinar host via video calling.

What can I earn per webinar?

You decide your own price for the webinar. The number of participants depends on your topic and how actively you promote your webinar among your own contacts. On average a webinar costs between 49,- and 199,- Dollar per participant. The average number of participants varies between 20 and 50 participants. This means that you can earn between 1,000,- and 10,000 per webinar. Read more about how to make money by hosting a webinar.

What do I do with annoying people during my webinar?

People who disrupt your webinar deserve to be warned first. After that, you can decide to block their questions and close the interaction with you and your audience. They can still follow your webinar.

How much does TheONE earn from my webinar?

TheONE charges 10% commission on all transactions that take place within the platform. These are automatically deducted.

What happens to my webinar recording after the webinar?

You can set your webinar to be available to everyone after the webinar has ended. The advantage is that people can view it afterwards and share it. This will help you build awareness and attract more people to your next webinar. You can also decide afterwards that your webinar will no longer be visible. You can do this in the setting of your webinar menu.

Are there any forbidden topics for webinars?

Yes, there are. Prohibited topics are topics that incite violence, racism, discrimination and extreme beliefs or actions. TheONE Webinar has the right to refuse or remove a webinar at any time.

What are popular webinar topics?

We wrote an article about the 15 most popular webinar topic swith several subtopics to inspire you. Read the article here.

Do you have tips how to promote a webinar?

Yes, we wrote an article with the 7 best tips to promote your webinar.

What are the advantages of hosting a webinar?

There are many advantages why you should use a webinar. In the link you will find an article with 7 advantages to host a webinar.
---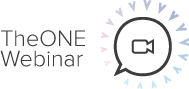 check our tips for a successful webinar >