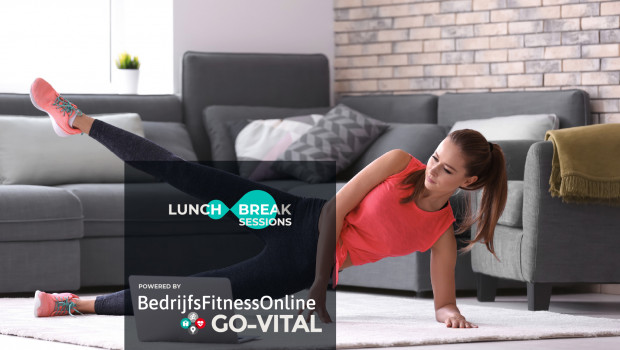 18 subscribed Language : Dutch
This Online Class has no minimum attendance.
About this class
Yoga wordt steeds populairder. Je stretcht de spieren en doet bewegingen die je in het dagelijks leven niet vaak doet. Dat is goed voor het behoud van flexibiliteit en stabiliteit, maar ook voor coördinatie. Je leert goed ademen vanuit je buik of soms juist meer vanuit de borst. Yoga is tevens een krachtige les, waarbij je calorieën verbrandt en spieren opbouwt. Het maakt je sterk en flexibel en geeft je ook een innerlijke rust. Ben je in het dagelijks leven heel druk, dan kan een wekelijkse yoga-les jou helpen de innerlijke rust te vinden. Dit bij ons  in sessies van 45 min. waarin we diverse yoga varianten zullen combineren. 
Who is this lesson for
Alle medewerkers die tijdens de lunch zin hebben om te werken aan hun vitaliteit. Aangeboden door BedrijfsFitnessOnline | Go-Vital in samenwerking met SportCity.
What's in it for the attendee.
Een leuke en laagdrempelige online sportles die bij zal dragen aan je vitaliteit.
Why you should follow YOGA online groepsles
Door Yoga leer je te luisteren naar je eigen lichaam. Yoga gaat over bewustwording, zien en voelen wie je werkelijk bent. Als mens volledig zijn, zowel fysiek, mentaal, emotioneel en spiritueel.
In 45 minuten een rustige les om bij jezelf te komen en balans te vinden, zodat je de rest van de dag goed doorkomt en je met veel energie weer aan de gang kan.
Additional Information
Kijk snel op https://go-vital.nl/online-lessen en schrijf je snel in voor een van onze volgende gratis online sportlessen.
Leuk dat je met ons meedeed vandaag en we hopen je snel weer te zien om te werken aan je vitaliteit.