IKEA furniture specialists
The IKEA designers make the most beautiful designs, but once arrived home, the assembly or installation of your IKEA furniture can be quite a job. All those parts must be assembled exactly in 1 specific way and if you do something wrong, you have to start all over again.
To prevent this, there are clever people online at CallTheONE to support you with your IKEA purchase. Via the Live Video connection, they can look along remotely and give instructions on how to put something together.
IKEA furniture must be able to be cleverly packaged and therefore consist of various parts. The instruction usually explains in which order you should assemble your furniture, but that instruction is not always clear. It also happens that you may have trouble reading instructions or not having the time to do this. IKEA specialists at TheONE will support you if you can't manage it yourself .
You have purchased an IKEA furniture and now the parts must be assembled. How do you do that if you are not very handy yourself? Call an IKEA specialist via TheONE and get help remotely!
The IKEA furniture assistant remotely
A little assistance with the assembly of an IKEA furniture can sometimes be the only way out of frustration. But IKEA assembly specialists at TheONE have more benefits. Namely:
Remote assistance via a Live Video connection
Immediately available and pay per minute. (The first minute is free)
All questions about assembly and disassembly are answered
Questions about repairing IKEA furniture
Please note: The IKEA specialists are not IKEA employees. They are handy and know a lot about furniture, assembly, and installations.
Remote assistance with IKEA furniture
Unlike with traditional engineers, CallTheONE does not require anyone to come to your place. All IKEA assembly specialists work remotely with the live video connection. That saves a lot of travel costs and you have no waiting time so you can be helped immediately. Find the suitable IKEA specialist, see who is online and with 1 click the button it puts you in contact with your expert.
Contact via TheONE expert app.
To make it even easier there is the TheONE expert IOS and Android app. This works the same as the browser version, but on your Smartphone. The installation and registration is free and without any subscription costs. You only pay for the minutes that you call.
The services of IKEA furniture assistants
You can go to IKEA furniture assistants for all your questions about IKEA purchases. Questions about assembly, installations, dismantling, and repairs are answered immediately.
Topics that IKEA furniture assistants know about?
IKEA tables, chairs, cupboards and storage systems
IKEA beds and bedroom attributes
IKEA bathroom furniture and installations
IKEA lamps and lighting
IKEA hanging system
Because the supply of IKEA is so wide, it is possible that your question is not mentioned above. So call the first minute for free with an IKEA assistant and ask if he or she can assist. If a person does not know, then another person will certainly know the answer to your question. If you have questions about painting, decoration, or other renovation jobs, you can also have a look at our other handymen.
Why pay per minute when you call an IKEA furniture assistant?
The IKEA furniture assistants ask for a small contribution for their knowledge. You pay them per minute because otherwise, you would pay too much for a short question. If a conversation lasts longer, you pay a little more. But generally, the IKEA furniture specialists do not help you to earn a monthly income with it and keep the price very reasonable.
Call for any questions about IKEA furniture directly with an IKEA furniture specialist.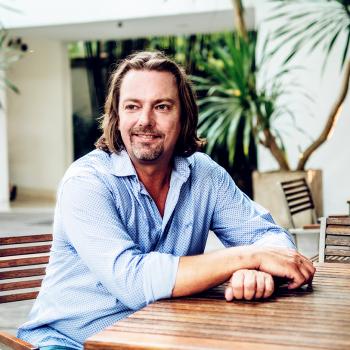 Ben Steenstra
4 mins read
Related articles
Show more
28 handymen available
Dezril Lawrence

Qualified Plumber

€ 0,44 pm

Irock Phillips

construction

€ 0,44 pm

Sage Hudson

Sports/Construction

€ 0,18 pm

Tyler Penner

Contractor

€ 0,28 pm

Ian Ward

Construction

€ 0,10 pm

Shamsher Adnan Khan

electrical engineer

€ 0,90 pm
Show more