Electricians
When the power goes out, you'll notice how dependent we are on electricity. Maybe you first notice that your Wifi no longer works, but your fridge, freezer, oven and often even simple devices like your doorbell also need power. Usually, a power failure is a matter of waiting for the local power station to turn on the power or convert the main switch again. But sometimes the problem lies elsewhere.
Electricians on TheONE can help you from a distance to find the cause of your power failure. You call them via a live video call so that they can watch via your smartphone camera. That saves a lot of time, and of course, you don't have to pay call-out costs. At TheONE you only pay for the minutes you call and never more than that.
With power, you always have to be careful. A short circuit is easily done and that can not only be very uncomfortable, but there can also even be a fire outbreak. In April 2019, the famous Notre Dame in Paris burned down almost completely due to a small short circuit that had arisen during a large-scale renovation. The damage amounted to almost one billion Dollar and will take many years.
Even though electricity seems harmless, more than 300 people are killed every year in America as a result of an electric shock.*
Always consult an electrician when you're working with electricity!
If you want to do something with electricity yourself, it is wise to call in the help of a professional electrician. A small mistake can have fatal consequences for yourself or the building you are working in. By accidentally connecting the plus and minus wires to each other, sparks can occur that can cause a fire.
Examples of how electricity can cause a fire
Too much voltage due to too small wires
Plus and minus touching each other
A switch that is connected incorrectly
Electrical equipment that has been switched on for too long.
How can an electrician help remotely through TheONE?
Thanks to TheONE expert app, you can call an electrician from wherever you are. You can see and hear each other through a live video connection and let the electrician look at what you are doing. By showing what you're doing, you'll get remote tips and advice on safety and how to connect the wiring.
Electricians can also help you repair electronics. For example, your coffee machine, your dishwasher or your vacuum cleaner.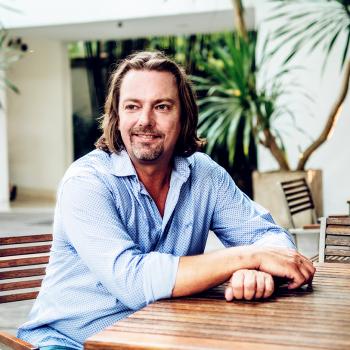 Ben Steenstra
3 mins read
Related articles
Show more
50 electricians available
Garry Yu

Handy Man

US$ 0,83 pm

Umair Alam

Associate Engineer

US$ 0,07 pm

Malith Hasintha

Electrical Engineer

US$ 0,19 pm

Christopher Sciarra

professional handy/man I can do it all

US$ 0,06 pm

Scott Murray

Home Improvement Exp

US$ 1,00 pm

Shamsher Adnan Khan

electrical engineer

US$ 1,00 pm
Show more