Advice from a handyman, builder or construction professional
Get instant advice and help from a handyman, builder, or construction worker from a distance thanks to the live video calling at TheONE. Find your plumber, carpenter, mechanic or other professionals, call and you will get direct help. Fast, simple, affordable, and efficient 24 hours a day.
Get advice from a handyman, builder or construction worker
How do I repair my heating, or how do I connect the dishwasher? Small questions that can take a lot of time to find out on Google or the so-called DIY websites. A handyman, builder or construction worker at TheONE is online to answer your questions instantly via a live video call. Without additional costs, you can have direct contact with plumbers, carpenters, mechanics, and other professionals. You only pay per minute for the time that the live video call lasts.
The professionals and hobbyists at TheONE have all the knowledge you need, and if one person doesn't know, you call someone else. Need help with a repair, an installation, or with your heating or air conditioner? Call for advice or support at TheONE and have real professionals look along to solve the problem. Getting the help of a cheaper professional is almost impossible.
What kind of professionals can I find on TheONE?
At TheONE, different professionals offer to share their knowledge remote. For example:
(Interior) architects
Contractors
Electronics specialists
Woodworkers and furniture makers
Carpenters
Masons
Kitchen experts
Bathroom experts
Air conditioner and heating professionals
Plumbers
Any other builder or construction worker
The best handyman for an affordable price instantly available
Because any professional handyman and woman can work remotely, they are cheaper than someone who has to come to your home. Has your air conditioner broken down or is the heating in need of repair? Request direct contact with the professionals on TheONE, and the problem can be resolved quickly. Even if you think your washing machine or lawnmower is broken, it may be wise to first ask advice from one of the handyman professionals at CallTheONE. Have the handyman watch via the live video chat and they will be able to see if they can assist you in the repair and fix it quickly.
What can a remote handyman do for you,?
You can ask help for any problem to be fixed you want. For example:
Help and advice on construction work
Advice on the installation of electricity
Help and consultation with the construction or renovation of your bathroom, toilet or kitchen
Advice on the design of your home
Advice and tips during a repair
Advice and tips for jobs in and around the house
At CallTheONE, you have all the expertise you need on one platform at your fingertips. Download the TheONE expert app and on-demand you can have direct contact wherever you are via live video.
Need help when assembling IKEA furniture?
IKEA furniture is practical, but then you have to be put it together first before you can use it. Any Professional handyman or woman at TheONE will help you remotely assemble IKEA furniture. You pay per minute as long as it takes and the moment you end the call, then the payment automatically stops. And the first minute is always free of charge.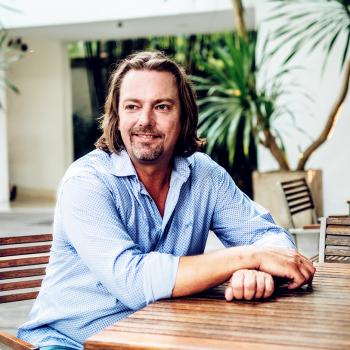 Ben Steenstra
3 mins read
Related articles
Show more
39 construction workers available
Scott Murray

Home Improvement Exp

€ 0,90 pm

Rabel Ambol

Civil Engineer

€ 0,08 pm

Ivo Kaleta

Building, Coaching.

€ 0,13 pm

Irock Phillips

construction

€ 0,44 pm

Sage Hudson

Sports/Construction

€ 0,18 pm

Christopher Sciarra

professional handy/man I can do it all

€ 0,05 pm
Show more