Accounting services for small business
Here you find accounting services for small business online that are directly available. Can the administrative organization of your company use some help? An accounting firm is the first thing you will think about. In these types of offices, you can find experts such as tax specialists, bookkeepers, accountants, and tax advisers.
But do you really need an accounting firm? That's not always necessary. At CallTheONE, various experts from all over the world have signed up to help you with your financial affairs online, including accountants.
Online accounting services for small business
Call the online accountant for small business at CallTheONE and ask for their services. They are ready for you via live video calling. This way you can instantly get answers to your difficult questions.
Find the right expert who can help you with your financial affairs. Once you have found TheONE, press the "Call me" button. If you are not completely satisfied with your expert? Then you can find another expert who can help you.
Why leaving the accounting firm behind and Call The ONE?
Financial awareness in your finance matters
Concrete financial advice
Quick and direct answers to your difficult questions
Are you planning to take on part of your administration? The professionals at Call The ONE can help you with this. With Call The ONE you pay per minute. So you never pay more than the answer is worth. You can get an answer to your difficult questions regarding your administration within a short period of time. This way you don't have to incur extra costs by hiring an accountant to set up and audit your administration.
Accountant online direct available - What can an expert help you with?
Choosing the right TheONE expert is very important. For example, a financial advisor has a slightly different specialism than a bookkeeper, for example. An accountant has a broad field of work, which includes many tasks of related professions. An accountant's primary tasks generally consist of:
Helping with auditing annual accounts
Additional assistance in the preparation of (annual) accounts
Setting up, maintaining and managing your financial administration
Advice regarding your company strategy and structure
An accountant can also help you with your tax return and its possible consequences for your business. Do you have any questions about your income tax, turnover tax (VAT tax) or can you use some extra tax advice? The experts at TheONE can advise or help you with your tax return and other financial matters.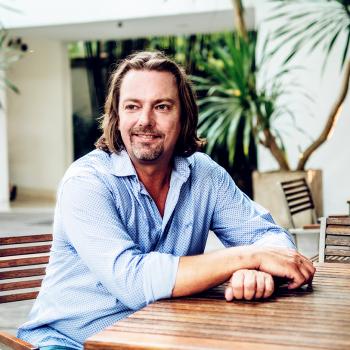 Ben Steenstra
28-10-2021 3 mins read
Related articles
Show more
Related Financial & legal advisors
Jose Delgado Rendon

Accounting assistant

US$ 0,08 pm

Rose Alupot

Am an accountant

US$ 0,08 pm

Thandekile Siyangapi

Accountant

US$ 0,17 pm

Dewald van der Walt

Warranty Creditors

US$ 0,23 pm

Thushini Naidoo

Accountant/Operation

US$ 0,08 pm

Christodoulos Mouyias

Auditor & Accountant

US$ 0,38 pm
Show more