Financial advisors and tax consultants
Do you need financial advisors or tax consultants? They are instantly available via remote video calling. Aks you question today and you only pay per minute.
Save yourself time, effort and money by video calling a CallTheONE advisor or consultant.
Remote contact with the best financial advisors and tax consultants
Stop Googling or spending hours on an expensive rate in the office of financial advisors and tax consultants. Now you can instant contact the best advisor where, when and for what price you want.
Various CallTheONE financial advisors and tax consultants are ready to assist you! Your difficult questions can thus be answered within a short period of time. People from all over the world have signed up for Call the One. So you can definitely get in touch with someone who speaks the same language as you and is specialized in the field you have questions about.
Pay per minute for advisor or consultant.
Payment is per minute, so you will never pay more than the answer is worth for consultants or advisors at TheONE. Are you're not satisfied with TheONE you selected? No problem!
Find another one who can instantly help you because the first minute video calling is free. With TheONE, any available professional can advise to you directly. Download TheONE expert app and press the "Call me" button of your professional. Get an immediate answer to the question you would otherwise had to spend hours for.
Leave it to an advisor or consultant and call today! Learn why?
Quick answer to your questions about taxes
Concrete and targeted advice and assistance about finance
TheONE professionals know law and finance like no other!
The financial advisors and tax consultants at CallTheONE can in many cases also help you with a number of specific problems or questions. Besides tax advice, you can also ask for fiscal services or ask for help with your bookkeeping.
Need help with your tax return? Call The ONE!
When we talk about tax returns, you could think of a tax advisor or tax consultant.
Having your tax filled in by a bookkeeper, fiscal adviser or another tax advisor can sometimes be expensive. Filling out a tax form is therefore often done by freelancers and entrepreneurs themselves. To ensure that everything goes well, it is advisable to hire a Call The ONE expert. This can save you money, especially if you are entitled to a deduction. Experts at CallTheONE include tax advisors, accountants, and bookkeepers. Get in touch with an expert:
Help tax return
The consultants at CallTheONE can help you with your tax return. What advantage does this have? There are probably a number of tax benefits you can gain if you file your tax return together with an expert. In addition, a CallTheONE expert can assist you in, for example, calculating taxes.
Help with completing your VAT return
Many freelancers or small entrepreneurs file their own turnover tax returns. In general, it is not difficult to do this. However, it may happen that you may have a question or have doubts about something. A CallTheONE VAT consultant can then be of direct service to you.
Income tax help freelancer
Need help with income tax calculations? Helping to calculate taxes is no problem for the ones who are specialized in tax services . Let an expert advise you on which programs to use and what to pay attention to.
Are you going to complete your own tax return? A tax expert can help you!
Completing your own tax return can take a lot of time. It often pays to fill in all the items that have not yet been filled in by you or your accountant. This will often give you some extra money back. A tax consultant or tax advisor can help you with this. By contacting TheONE experts you can get instant help on a number of difficult matters. This way you do not have to search the internet for an answer. How do you get in touch with TheONE experts?
Through the CallTheONE platform, you can search for a suitable tax consultant. Press the "Call me" button to get in touch with an expert who can help you.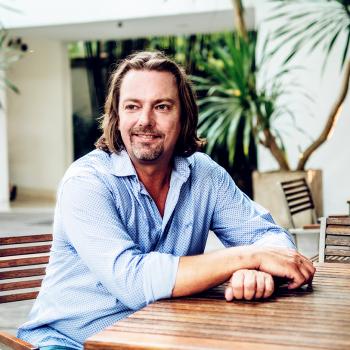 Ben Steenstra
4 mins read
Related articles
Show more
35 tax advisors available
Jose Delgado Rendon

Accounting assistant

US$ 0,08 pm

Rose Alupot

Am an accountant

US$ 0,08 pm

Thandekile Siyangapi

Accountant

US$ 0,17 pm

Thushini Naidoo

Accountant/Operation

US$ 0,08 pm

Christodoulos Mouyias

Auditor & Accountant

US$ 0,38 pm

Meagen Seidel

accountant

US$ 0,28 pm
Show more