Financial and tax advisor or a lawyer on demand
At CallTheONE, you can find almost any kind of financial and tax advisor or lawyer on demand. They will help you with your questions via live video from any location all over the world. Suitable for your local business or individual circumstances. Find the help you need and call with an expert in financial, tax, or legal issues.
What kind of advisors or lawyers can I find in the finance and legal industry
There are numerous kinds of advisors in the field of Finance & Legal Services. All our online financial and legal advisors are here to share their knowledge and expertise with you just by the click of a button. Search for any subject within Finance or Legal services you might need, directly see the profiles of the related advisor and contact him or her instantly via live video calling.
The use of our TheONE platform is for free for you as a consumer. However, the lawyer or financial (tax) advisor you find on here will share his knowledge and expertise with you in return for a small fee per minute. The first minute of the call is always for free, so you get the chance to get a feeling if this is the best advisor for you. At the end of each live video call, you will be asked to rate the advisor or lawyer and vice versa. Please help everyone out and evaluate your requests, as this will help people out in choosing the right financial professional.
Assistance from a distance from the right financial or tax advisor
A financial or tax advisor is of great value for all companies and even for you as a private person. All financial specialists at TheONE can help you out as it is probably their job or because it's their passion. Either way, these financial and tax experts are here to help you out. They will share their knowledge with you directly on demand via an instant video call.
Within TheONE you can find, among others, the following kind of Financial advisors
Notaries
Bookkeepers and administrators
Traders
Tax advisors for advice or tax returns
Advisors on banking
Advisors on corporate finance
Tax lawyers
Tax consultants for expats
Advisors on cryptocurrency
Advisors on business development
Budget coaches
And many more
And of course, there are many other categories within these areas of expertise, where you can find the financial advice you need.
Hashtag-driven search for the best financial or legal advice
Every financial or legal advisor can always update their profile with new kinds of expertise on which they have a lot of knowledge. These keywords, or hashtags as we call them, are used when users search in TheONE for a specific Finance related topic. This way, you can select the best matching financial advisor connected to these hashtags. All to make it easy for the user to choose the right financial expert to call quickly.
Real legal advice from a lawyer on demand
At CallTheONE, we make it easy to call a lawyer via live video calling instantly. This is because we realize that sometimes it can be very crucial to gain that specific legal advice within minutes. And you don't want to make an appointment or pay by the hour, NO you want it now!
Within TheONE you can find these kinds of legal advisors
Lawyers and attorneys for advice on lawsuits
Experts on arbitration
Experts on corporate law
Experts on legal contracts
Experts on labor law
Experts on inheritance
Divorce experts
Immigration experts
And much more
The legal profession has many related areas of expertise
When you require legal advice, make sure you search on the right keywords to select the right legal expert or lawyer for you to choose from before calling him or her. Check out the profiles of the selected Legal advisors and see if they are available for you. Often in related legal issues, it can be beneficial to talk to that legal specialist who speaks your language. So take a look at the profile of the selected legal advisor who speaks your language.
TheONE platform is here to connect everyone
We believe that everyone can be of value to another. Find the right expert for you and get connected via live video from a distance. Share their knowledge and expertise to others all over the world. We want to make it as easy as possible for everyone, that's why we are available as an app to download on your smartphone. Download TheONE Expert app. Now you will have all the knowledge you need instantly via direct live video calling in your pocket.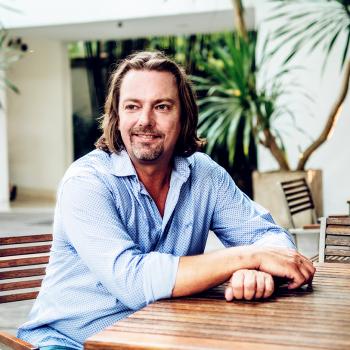 Ben Steenstra
5 mins read
Related articles
Show more
19 accountants available
Christodoulos Mouyias

Auditor & Accountant

US$ 0,38 pm

Rose Alupot

Am an accountant

US$ 0,08 pm

Dewald van der Walt

Warranty Creditors

US$ 0,23 pm

Thandekile Siyangapi

Accountant

US$ 0,17 pm

Thushini Naidoo

Accountant/Operation

US$ 0,08 pm

Jose Delgado Rendon

Accounting assistant

US$ 0,08 pm
Show more