Bookkeeping services for small business
Are you in need of bookkeeping services for your small business? Do you have a question about your bookkeeping or administration? At Call The ONE, experts are ready to help you immediately. Through live video calling, you can get in direct contact with a bookkeeper. This way, you can quickly get an answer to your difficult questions.
Online bookkeeping services for your small business
Various bookkeeper have registered at TheONE to offer you online bookkeeping services and administrative work for your small business. Professionals from all over the world can be contacted directly. This makes it easy and quick for you to get in touch with the right bookkeeper. All you need to do is:
Find a bookkeeper or an accountant
Sign up at CallTheONE
Click on the "Call me" button
With CallTheONE you pay per minute. So you never pay more than the answer is worth. If you are not completely satisfied with your expert? Then you can switch to another expert who can help you.
Bookkeeping together with a TheONE expert! The advantages?
Direct provision of targeted and concrete assistance and advice
The right expert can save you time and money!
A TheONE expert can also help you fill out, set up and organize an online accounting program!
The experts who have registered with TheONE can be, for example, bookkeepers or accountants. This means that in most cases you will have a person who is specialized in processing accounting data & administrative data. You can use his or her expertise to get immediate answers to your questions.
Save bookkeeper costs by calling TheONE
A bookkeeper's hourly rate can be quite high. Depending on the amount of work you have to pay hundreds to thousands of euros per year to an accounting firm. Are you someone who does his own bookkeeping to save on bookkeeper costs? Then it is certainly useful to call a CallTheONE expert. This way you can be sure that you will not miss out on any tax benefits or run into problems.
Many entrepreneurs now work with online accounting programs that enable them to keep their records up to date. TheONE experts may be able to help you if necessary. This way, you don't have to find out everything yourself.
Online bookkeeping in an easy and cheap way
Probably you have already searched for a bookkeeper. Finding the right online bookkeeper can take a lot of time. At CallTheONE you don't have to look any further. People from all over the world have signed up to help you. So find an bookkeeper who can help you with your specific question or problem. For this, you can use the hashtags that go with their profiles. Once you have chosen an expert, you can instantly receive help. But what kind of help can you expect?
TheONE bookkeepers can help you draw up invoices
Providing additional assistance with accounts and reports
Help with financial administration and administration tracking
There are many other activities that TheOne bookkeeper can help you with. Think for example of the income tax return and salary administration. It is important to choose a bookkeeper who has experience with the activities you want to perform.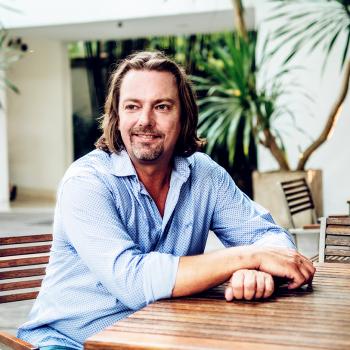 Ben Steenstra
3 mins read
Related articles
Show more
77 accountants available
Danielle Hudson

Business Owner

€ 0,85 pm

Tomás Bernardi

Full-time trader

€ 0,05 pm

Miguel Magallon

Teach and Learn

€ 1,53 pm

Jose Delgado Rendon

Accounting assistant

€ 0,08 pm

Jorge Delgado

Ontologia y finanzas

€ 0,11 pm

Jessika Beltran

Ingeniera en Finanza

€ 0,32 pm
Show more