Online legal counsel advice
The difference between a lawyer and an online legal counselor is that an online legal counselor usually only gives advice to their employer that hires them. Lawyers give advice to their customers who pay them. But not at TheONE. Now you can get the best advice without having a lawyer on the payroll.
Not all questions about Legal advice, legal support or legal assistance take hours to get answered. TheONE legal advisors have an answer for every problem. That is why our affiliated lawyers are always immediately available via a live video calling. Our lawyers are ready to answer all legal questions, you pay them per minute so they never cost more than the answer is worth.
Why forget about Google and let a real lawyer help you?
The reasons to forget about searching hours on Google and instant ask advice from a real lawyer are simple.
1. Forget that expensive legal advisor and get immediate legal advice online
2. TheONE legal advisors can quickly provide you with legal advice
3. Save yourself a lot of time and money
Lawyers and legal counsels have signed up with TheONE to provide you with the right legal advice. Experts all over the world have signed up to be of service to you and best of all, they are available instantly! Call The One is the simplest, quickest and cheapest way to get legal advice, legal assistance or legal support without paying the top prize.
With TheONE you can have all the information you need at hand. So download the app and click on the "call me" button of the desired lawyer if necessary. Get the answer you need right away without having to pay too much.
Call The ONE, for the right Legal Help!
Find a legal counsel who can help you with your legal questions. TheONE experts who have signed up are spread all over the world. Therefore, choose an affiliated TheONE that speaks the same language as you. It is important that you choose the right legal counsel to help you by providing help with:
Legal advice
Remote legal assistance
Difficult legal questions
Questions concerning legal assistance
It is important to choose a legal counsel who can help you with any help you need. This will save you costs that you would otherwise be guaranteed to incur at legal advice or law firms. Legal services can be quite expensive. An alternative is a mediator who first tries to mediate between you and the person with whom you have a conflict.
Need a legal counsel, but you have almost no money? CallTheONE offers the solution!
Do you have a problem where a legal counsel is needed, but do you not have the ability to pay for a legal counsel? Then CallTheONE is the ideal solution! You decide for yourself who your legal advisor is, and how high the costs will be (depending on how long you call).
You pay per minute, so you can decide how long you call. So do you currently not have the financial means to call a legal counsel because you're tight on cash? Then look for your legal advice online at TheOne without having to pay a high price for it. Lawyers who work for law firms and legal consultancy firms have a relatively high hourly rate.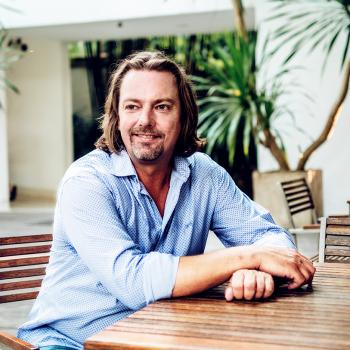 Ben Steenstra
3 mins read
Related articles
Show more
55 legal advisors
Rob van Biezen

lawyer, day and night

£ 2,61 pm

Chinyere Onuegbu

Paralegal

£ 0,43 pm

Saber Benammar

lawyer

£ 0,70 pm

María Celeste Cárcamo

Law student

£ 0,09 pm

Michelle Katiyo

Tutor;Law Student

£ 0,27 pm

Marcelo Dillon Nunes

Economist/BR Lawyer

£ 0,04 pm
Show more