Mental exhaustion treatment
Nowadays, more and more people are suffering from mental exhaustion, are overstrained or run into a burn-out. When you are mentally exhausted, this is the result of a too long period of overloading the mind and perhaps the body.
However, not all remedies for mental exhaustion need to take weeks before you get a result. TheONE's mental exhaustion therapists are immediately available via a live video calling to answer your questions about your mental exhaustion treatment. The therapists and coaches are paid per minute, so they never cost more than the time you need for a consult.
Online mental exhaustion treatment
At TheONE, mental exhaustion treatment therapists and coaches have registered who can recognize signals of a (threatening) mental exhaustion. This way you can look for an answer to your problem. It is one of the simplest, fastest, and cheapest ways to get your treatment. If the person you have selected does not meet your requirements or is unable to answer your question, simply choose another therapist or coach who can answer your question and can start your therapy.
With TheONE, you can have your personal mental exhaustion therapist at hand. Download TheONE expert app NOW, and when needed, click on the "Call me" button of your desired therapist. You will immediately get the therapy you need without having to spend hours on Google.
Forget Google, call the mental exhaustion coach of your choice instantly! Why?
Quick recognition of symptoms and targeted advice
TheONE therapists and coaches are ready to help you and have a piece of tailored advice and therapies
Therapists and coaches often know a direct answer to your question, so you don't waste any unnecessary time searching through search engines
What to do when you are mentally exhausted? Call a therapist or coach!
The leading cause of mental exhaustion is overloading your body/mind for a period (a few weeks to a few months). This can have to do with various things in your life. For example, mental exhaustion can be caused by:
Problems in private life, such as illness (family), relationship problems, the death of a family member, etc.
The character of a person also plays a significant role in his/her sensitivity to suffering from mental exhaustion. One person can survive even though he/she is in huge trouble, while the other person is off the riot due to a small incident. Often mental exhaustion only arises when the problem has solved itself or disappeared.
Apparently, the problem costs so much energy at the time that you have to pay the price for it afterward, resulting in mental exhaustion. Often mental exhaustion is confused with a burnout, depression, or post-traumatic stress syndrome. This is because the symptoms of these diseases are very similar.
The big difference between them, however, is that burnout is the result of a prolonged period of overuse and the post-traumatic stress disorder develops itself as a result of a stressful/shocking event.
TheONE mental exhaustion therapists and coaches have more insight into this. With this information, you can together make a diagnosis of what the problem might have been and what the right treatment will be. Many forms of mental exhaustion can be considered. Mental exhaustion can be recognized by, for example:
Chronic fatigue/lack of energy
Neck and shoulder pain
Headache
Insomnia
Concentration loss/concentration problems
Excitable
In need of mental exhaustion remedies?
To treat the symptoms of mental exhaustion, it is vital first to recognize the symptoms. You can only start treating your mental exhaustion if you are sure that you are suffering from it.
If you are unsure whether you are suffering from mental exhaustion, it is best to consult TheONE's therapists or coaches. Also, if you think you are facing burnout, it is best to consult an expert, because you cannot start early enough to treat the symptoms. Looking for a suitable professional is the best thing you can do in a situation like this because otherwise, you will continue to have complaints.
Am I mentally exhausted, or do I have a burnout?
To determine whether you are overstrained or have suffered a burnout, it is essential first to identify all symptoms. Then it is important to contact a professional at TheONE.
The mental exhaustion professional can check with you if the symptoms belong to a burn-out or if the symptoms are related to mental exhaustion. They can offer the right help in case of mental exhaustion, and together with you can draw up the proper treatment so that hopefully, the symptoms will disappear very soon!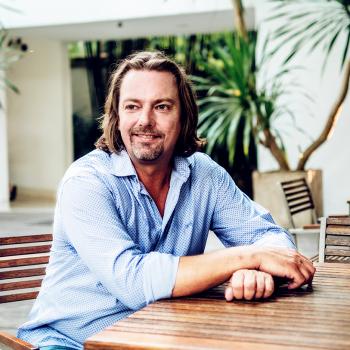 Ben Steenstra
4 mins read
Related articles
Show more
7 life coaches available via live video calling
Wassili Zafiris

Coaching, Training

€ 3,23 pm

Anthony Koller

I am a psychiatrist.

€ 1,00 pm

charlie Banks

Recovery Specialist

€ 0,50 pm

Ingeborg Holtman

het LEVEN voor LEVEN

€ 0,97 pm
Show more