What does social media marketing cost?
Social media marketing is a broad concept. To gain insight into the costs of social media marketing, it is therefore useful to break down the various aspects of online marketing. In addition, the prices vary enormously per country and continent. The prices below are indicative prices for a small and medium-sized company in Europe, Australia and North America.
Social media marketing essentially consists of:
Social media platform marketing
Social media ads
Influencer marketing
Social media platform marketing
Social media marketing is all about being active with a page or channel on a social media platform. It starts with having your own page and content, but can also mean advertising.
What does social media platform marketing cost?
The costs involved in social media marketing can be divided into setting up and maintaining your accounts and the interaction with your followers or customers.
1. Setting up and maintaining your social media accounts - 0 to 5.000,- Dollar
Social media marketing starts with setting up and maintaining one or more social media accounts. Preferably you use your own company name, but often it is already taken. So think carefully about what your channel or page will be called. Once your pages are created, it is important to provide them with all the relevant information. Think for example of:
Your business activities or your product range and services
Opening hours,
Your company vision
Nice pictures and videos of your products, services or shop
Background information about your company
You can do all this yourself, but not everyone is equally good at writing appealing texts or creating the right photos. If you outsource this, it can cost up to 5,000.- Euros to set this up for different social media channels.
2. Maintaining your social media channels - 200.- to 5.000,- Dollars per month
Much more important and labour intensive than setting up your social media channels is maintaining them. For all social media channels such as Facebook, Instagram, Twitter and YouTube, it is important to consistently post new content. Besides the frequency, the content and the design of the posts determine whether you will gain and keep a large group of followers.
If you do this yourself, it is useful to describe very clearly in advance what kind of content you are going to post. This keeps you consistent and your followers know what to expect. Note that followers are rarely waiting for the next promotion. They want entertainment or information, or else they will drop out.
There are freelancers who can take care of this for you for each channel. Usually these social media companies charge a few hundred euros per month for an Instagram channel, for example. But if you use an online marketing agency that does all this for you, it can easily cost 5,000,- Dollars per month. For this, they devise and create the content and ensure that it is posted frequently and consistently.
If you also want to make use of video content, this can become a multiple. This is because making videos is very labour intensive. Even if you use stock videos, an edit can take 1 to 2 days.
3. Interaction on your social media channels - 200,- to 1,000,- Dollars per month
Followers and customers have questions and can or want to respond to messages. That can be a lot of work to do all by yourself. Especially if you also want to make sure that no angry or unpleasant things are said. This too can be outsourced. A Freelancer or online advertising agency for maintaining the interaction on your social media channels - depending on the number of channels and followers - easily charge between 200,- and 1,000,- Dollars per month.
Social media ads
Each social media platform has possibilities to advertise. But the costs and the range differ enormously per platform. In addition, it is important to make a choice between paying for the placement of an ad, paying for leads or for the range of your ad.
What does advertising on social media channels cost?
Advertising on social media channels involves creating ads, setting up your campaign and monitoring the results. You can do this yourself, but there are also companies that can do this for you. Doing it yourself is free and your monitoring will be much more accurate. But specialised companies or freelancers can save a lot of money when it comes to buying in the right media.
1. Paying for placing advertisements on social media channels - 5.- to 10.000,- Dollars
For less than 5,- Euro you can already start placing advertisements on various social media channels. The question is whether this is effective. There is a lot involved. For example:
Are you reaching the right target group?
Is your image or video attractive enough?
Are you using the right social media medium?
In which country or region will people see your ad?
The above can be set for each social media platform, but for a layman this can be tricky. The most important thing is which so-called keywords and target group definitions you use. For example, people who are interested in "marketing", "online marketing" or "advertising". Depending on how you set this up, there are more or less costs involved. In addition, the effectiveness increases when you reach exactly the right target group with the right ad.
2. Paying for the reach of ads on social media channels - 100 to 5,000 Dollars per month
You can choose to pay for the exposure of your ad on various social media channels. You can then indicate what you want to pay per time that an advertisement is shown to a certain target group. With this you can never be sure that the viewer is also a buyer, but it is a cheap way to advertise.
Social media platforms are rarely clear about when they show the advertisement, but there are reasonable to very good results. Of course, this also depends on the type of products and the way you want to persuade someone to buy a product or service from you.
3. Paying for the number of clicks on your ads on social media channels - 100 to 5,000,- Dollars per month
If you choose to pay for the number of clicks on your ad, fewer people will see your ad, but your effectiveness will increase. You only pay for people who are most likely interested in your product or service.
4. Social media advertising agencies - 100,- to 5,000,- Dollars per month
There are many online marketing agencies specialised in social media advertising. You may pay money for their services, but you save money by having very targeted ads.
Some online marketing agencies ask for a percentage of your monthly spendable marketing amount. Other agencies want to be paid for their expertise. Make sure you make clear agreements about the return on investment if you are going to do business with an online marketing agency. This is often where things go wrong afterwards.
Influencer marketing
Some bloggers, vloggers or famous people have many followers. If they say something about you or promote one of your products, you suddenly have a large audience. We call this influencer marketing.
What does influencer marketing cost?
Almost all influencers ask for money to tell their target group and followers something through a post. This is their earnings model and some of them become quite rich with it. This is why an entire industry has arisen to link the right influencers to the right company. It makes no sense to advertise a new lipstick to a male group of followers who are interested in exclusive sports cars.
In addition, there is a big difference between which social media channel an influencer uses. Whether you want a mention on a blog, an editorial or to be mentioned in a popular YouTube video makes a huge difference to the cost and effort you have to put in.
1. Mention in an Instagram or Facebook post - 50,- to 5,000.- Dollars per post
Prominent Facebook or Instagram influencers can ask up to 5,000.- Dollars or more for a mention in a post.In the latter case, they usually have more than 1 million followers, so this can be worth it. But small influencers sometimes ask only 50,- Dollars or a bit more for a mention. You may reach fewer people, but these Micro Influencers have a fan base that is more likely to click through to your site or social media channels.
2. Mention in a YouTube video - 500.- to 2,500.- Dollars per post
There is a difference between being mentioned in the description of a YouTube video and someone promoting your product in a video. In case you want to show a product or if a YouTube influencer tells something about you, your product or company, this will of course cost a lot more.
The audience of a YouTube video is often much smaller than with an Instagram influencer, but the advantage is that the video remains online much longer. YouTube videos can sometimes still be watched years later, while Facebook and Instagram posts can become invisible the same day.
3. Listing in a blog - 50,- to 250,- Dollars per blog
There are blogs that are widely read and there are online magazines that attract huge numbers of visitors. Magazines with a lot of readers often do not want to integrate a mention of your company, service or product. But blogs do.
Online magazines make their money with advertisements and blogs make their money with the inclusion of mentions. This usually costs between 50,- and 250,- Dollar per blog.
4. Influencer marketing platforms - 50,- to 250,- Dollars per month
Since the rise of influencer marketing, a new industry has emerged that offers online marketplaces for supply and demand in the field of influencers. Here, you can upload what you want influencers to post or integrate and what you are willing to pay for it. You can also request quotes from different influencers.
These kinds of influencer platforms are useful because there are sometimes thousands of social media influencers active on these platforms that you can hardly approach all on your own. In addition, influential social media influencers rarely respond to messages. They get too much for that.
Another advantage of this type of platform is that you have direct insight into which channels an influencer is active on, how large the reach is and who the target group is.
Conclusion You can do social media all by yourself and it doesn't have to cost a thing. If you decide to outsource things, social media marketing can quickly cost thousands or tens of thousands of Dollars per month. So be well advised in order to save costs. You don't have to earn back money you don't spend.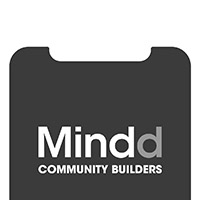 Mindd
21-11-2021 9 mins read
Related articles
Show more
Related Marketers
Geert Pelsma

Marketing strategist

€ 1,50 pm

Izrrael Sandrea

Digital Marketing

€ 2,00 pm

Van Koenig Tatari

Ecommerce Specialist

€ 0,33 pm

Gloson Teh

Videos and FB ads

€ 0,10 pm

Jose W.

Digital marketing

€ 2,50 pm

Rick De Vlieger

Online marketeer

€ 2,83 pm
Show more