Tips from a Social Media specialist
Are you looking for tips from a Social Media specialist or someone who can help you with your Social Media campaign? Then you are in the right place at CallTheONE. Your questions regarding social media can be answered directly by a Social Media specialist of your choice. All you have to do is download the CallTheONE app, and then select a connected Social Media specialist who can help you. You can then call him or her by pressing the "Call me now" button in the app, which will give you direct contact with a Social Media specialist of your choice.
Learn and get tips from a social media specialist
CallTheONE has various Social Media specialists affiliated from all over the world who can speak to you directly. Through live video calling, you can ask your questions to your chosen Social Media expert. Setting up a social media campaign can be very difficult without the necessary knowledge and social media tools. Fortunately, there are CallTheONE experts for you who can help you with your difficult questions.
CallTheONE is one of the most simple, fast and cheap ways to get advice about your problems regarding a good social media strategy. The great thing about this concept is that you only have to click on the "Call me now" function to get in touch with your chosen Social Media specialist. And if the selected Social Media specialist does not meet your requirements, just hang up and choose the next Social Media expert affiliated with CallTheONE to get an answer to your questions.
Need a social media expert? CallTheONE!
Finding the right Social Media specialist is easier said than done. Although nowadays a whole generation of young communication and marketing professionals have been trained in Social Media, it is very difficult to find the right Social Media specialist. Not any longer, via CallTheONE you can now contact a real Social Media specialist, and if this person does not meet your requirements you can simply call the next connected expert without having to pay top dollar.
A CallTheONE affiliated Social Media expert is specialized in the business deployment of various Social Media networks. Think of Twitter, Instagram, LinkedIn, and Facebook. In addition, the Social Media specialist can provide you with advice on the use of social media (tools) for your company, but he could also do the job for you.
What can a Social Media specialist help you with?
A Social Media specialist can help you with various social media related matters. He or she can be of service to you in the following way:
Providing social media training
Helping determine a social media strategy
Giving social media tips
Social media monitoring
Giving examples on social media marketing plans
Helping with a social media analysis for your company
Tips regarding social media software
Creating social media engagement
Use social media like Instagram or Facebook to rank higher in Google
A Social Media specialist can help a company create more visibility on social media. The Social Media expert will try to find out for you where the target group of your organization is located, for this, he/she can develop a social media plan, where he/she will develop a targeted communication strategy for the target group. This social media marketing plan can then be implemented by you or your employees.
What to expect from a TheONE expert?
There is a lot involved when you take on social media of your company yourself. For this, you need solid knowledge about the way social media platforms think and work. If you start to share, write or like without any knowledge of things, this can lead to short-term results, like for example:
A reduction in the appreciation of clients/target groups for your company
Social media accounts can be considered spam (negative)
Wrong target group approach
Note: Some influencers are selective in what kind of promotion they will participate in. They have ethic rules and won't collaborate with propoganda.
Of course, there are many other aspects that a Social Media specialist can help you with, for example with influencer marketing. For every problem, the solution is closer than you think. Therefore, call a Social Media expert at CallTheONE. The experts are ready for you via live video interaction and the first minute of your live video call is for free!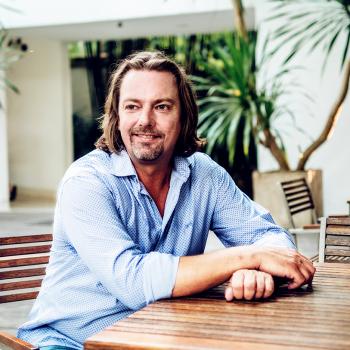 Ben Steenstra
4 mins read
Related articles
Show more
96 social media specialists available
Izrrael Sandrea

Digital Marketing

US$ 2,27 pm

Geert Pelsma

Marketing strategist

US$ 1,70 pm

Van Koenig Tatari

Ecommerce Specialist

US$ 0,38 pm

Gloson Teh

Videos and FB ads

US$ 0,12 pm

Jose W.

Digital marketing

US$ 2,84 pm

Rick De Vlieger

Online marketeer

US$ 3,12 pm
Show more