Selling via social media
Social media is not only a standard part of the marketing mix, but it is also rapidly gaining in popularity when it comes to a fully-fledged sales channel. Selling via social media is not the standard, but it is becoming an indispensable channel to reach the right target group.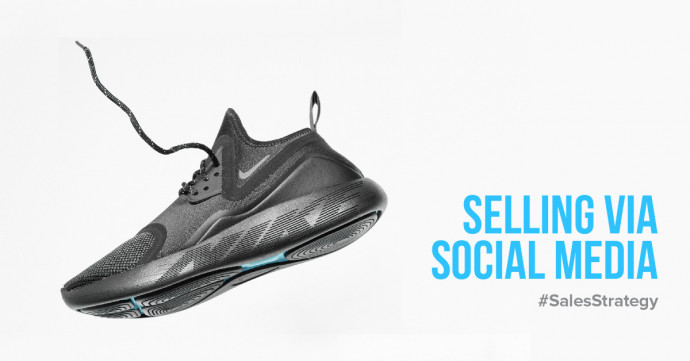 A study by retaildive shows that 72% of the Instagrammers made a purchase based on an Instagram post. This percentage and number of purchases per person increases every day.
Social media purchases become part of our scrolling behavior
Nike is one of the frontrunners when it comes to the integration of a webshop on social media channels. On several Nike posts on Facebook, products are tagged that can be purchased directly. Nike does the same on Instagram and the number of sales increases every day.
We are going to consider it normal, just like we used to do in the shopping street, to see something nice and immediately proceed to purchase. Nike benefits from this. Seeing something nice is buying and always has been. The convenience of buying something on social media makes it slowly become part of our scrolling behavior.
The community is proof of a good purchase
Social media is ideal for the community to give a review. These reviews and likes give the visitor the confidence that he will make a good purchase. Provided they are positive reviews of course.
This requires a different approach to social media posts. If you don't actively ask for reviews and likes, the visitor is less inclined to take action. That's why companies become much smarter to seduce the visitor to like and write something.
Social media is seen as a reliable source
Although it is known that influencers who offer something are paid for it, consumers still see social media as a reliable source of information. Comparison sites, on the other hand, are losing popularity.
Influencers with a lot of followers are less and less often seen as reliable. It is the micro-influencers with just a few hundred or thousands of followers that create credibility. A few good reviews and likes can increase sales immediately.
Directly the right target group via social media
Social media platforms know a lot about the behavior of their members. That goes far beyond age and gender. They know exactly who is interested in a particular post and at what time. This ensures that advertising on social media is extremely effective if you know exactly who your target group is.
If you don't know who your target group is, you can also use social media to find them. That does cost a budget to let Facebook find out by experimenting with advertisements.
B2B and sales via social media
It's not just the consumers you reach via social media. Potential business (B2B) customers are also on social media and are influenced by your posts. 75% of business prospects are influenced by social media.
This means that you can reach these leads 24/7 and the algorithms of the social media platforms ensure that they repeatedly see the same posts when they are interested. Something that significantly increases the chance of an eventual purchase.
The 5 most important advantages of selling through social media channels
Offering and selling products via social media channels has several advantages.
1. It reduces the time it takes to get in touch with the customer
2. It increases the number of leads
3. It deepens the relationship with customers
4. It increases the lead/conversion ratio
5. It shortens the sales cycle
Is any service or product suitable for social commerce
The target group of most social media channels is relatively young. Even though most channels know very well how to bring the right content to the right target group, not every product or service is suitable for selling through social media channels.
Most consumers see social media scrolling as entertainment and want to see something of friends or are looking for fun or beautiful images. If your product is not 'sexy' or not for a broad target group, it will be less successful when it comes to sales. Images and content on social media need an aesthetic stopping power that appeals to the masses.
Social media visitors don't read and are lazy
A difference is slowly beginning to emerge between frequent social media visitors and buyers and people who avoid these channels. People are so used to fast scrolling on social media that it is often no longer about the content, but about the appearance.
Contrary to the readers of blogs and news sites, texts and content are not read. For quick purchases, social commerce is, therefore, a real asset. For purchases where more background information is needed, social media remains a tricky channel.
That is also why clothing and food still benefit most from social media as a sales channel. You like the dress or those shoes, other people buy them too, so you decide to buy them without much thought.
To be successful at selling through social media you need a lazy audience. Audiences who want to see to buy and don't bother to read. Do you have a product where substantial knowledge is needed? Then it is necessary to provide your site with all the information a potential customer wants to know and thus try to rank high in search engines such as Google.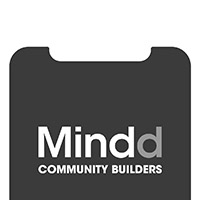 Mindd
12-01-2020 5 mins read
Related articles
Show more
96 sales and marketing experts available
Geert Pelsma

Marketing strategist

US$ 1,70 pm

Zita Dusa

Content | Research

US$ 0,85 pm

Izrrael Sandrea

Digital Marketing

US$ 2,26 pm

Van Koenig Tatari

Ecommerce Specialist

US$ 0,38 pm

Gloson Teh

Videos and FB ads

US$ 0,12 pm

Jose W.

Digital marketing

US$ 2,83 pm
Show more