Learn from the best musicians and singers or start working with them
Learn how to sing, play an instrument, become a songwriter or start working with the best musicians. Musicians from all over the world are instantly available to help you develop your talent. Via CallTheONE you can get instant lessons from producers, performers, instrument players, Dj´s and so on.
Remote learning was never this easy and affordable. You pay per minute or a fixed fee per lesson. Start working with an online musician today and contact him or her via a live video call.
How to learn from the best musicians
Musicians from all over the world like to share their musical knowledge with you during a video call. Whatever preference you have for music, there is always someone online that suits you. Do you like Jazz, Rock, or classical? Be inspired by your own kind or learn from their talent.
Making music is the oldest art form we know. TheONE adds with Live Video Calling the latest technology to get music lessons from talents from all over the world.
What is the advantage for you to learn how to play an instrument or learn to sing through TheONE?
Learn when and where it suits you
Pay per minute as long as the lesson lasts
Choice of hundreds of music and singing and vocal teachers from all over the world
Because TheONE has a screen share function, teaching materials are usually unnecessary. Simply read the notes from your teacher's screen.
Many producers are also connected to TheONE. Let them hear your song remotely and who knows you will score a hit soon. Or ask one of the DJs how they have become famous and learn the tricks of the trade.
Songwriter lesson for beginners and advanced learners
Become a singer and capture the hearts of thousands and maybe millions of fans. The best songwriters from all over the world are happy to help you become the best songwriter from your country.
Singing lessons for beginners and advanced students
Thanks to the Live Video Call function of CallTheONE you can now also get singing lessons from a remote vocal coach. Learn to sing with the best vocal coaches when it suits you.
The best articles about upcoming bands and concerts
On CallTheONE there are thousands of articles about upcoming bands and album and concert reviews. As a music fanatic you can read for hours, but if you want the information from the source, call the author who tells you everything you want to know.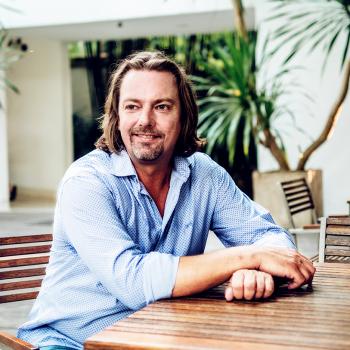 Ben Steenstra
3 mins read
Related articles
Show more
68 musicians available
Ricardo Manrique

Writer, musician

€ 0,14 pm

Thandiswa Mpetsheni

English teacher

€ 0,30 pm

Thomas Birch

opera singer

€ 0,25 pm

Joel Jehu

Art

€ 0,30 pm

Jacki Miller

singing and teaching

€ 0,64 pm

Lara F

Life Coach

€ 0,68 pm
Show more