Online biology tutors and homework support
Does your child have a problem with biology at school? At TheONE you will always find online biology tutors and remote homework support that suits your child. They give tutoring remotely via a live video connection so that your child can study whenever it suits you.
Not everyone likes biology or understands the lesson material right away. Online tutoring at a distance is often a solution to understanding biology. Teachers on TheONE can prepare your child for their Biology exams or help them keep up with the pace of the classroom. Through personal attention, children can learn at their own pace and ask questions about what they do not yet understand.
The benefits of tutoring biology at a distance through TheONE?
Tutoring where and when and from whom you want
Lessons last as long or as short as you want
Short questions will be answered directly.
Call remote lessons via live video
Pay per minute
1on1 guidance
Affordable for everyone
How do you find a biology tutor on TheONE?
It is important that your child gets support from the right tutor. If your child feels comfortable with the person giving the tutoring, he or she will learn more easily and will enjoy biology more. That's why you can choose your own private tutor. There is always someone online who can start right away. Because the first minute is free, you can get acquainted free of charge. You can also read previous reviews from other students and because each tutor has his or her own price, you can decide for yourself what the lesson may cost.
Did you know that there is a TheONE expert app available?
This way your child can always ask his or her own private teacher a question at any time of the day. Because there are so many tutors available, it can also be about another subject. This way your child will always get the best results at school.
The most affordable biology tutors can be found on TheONE
Most of the biology tutors at TheONE also teach in schools. Others do it for the hobby because biology is their passion. Everyone is free to set the price per minute, so you can control how much the tutoring may cost. You don't have to take out a subscription or sign a contract, so there's nothing attached to it. Only pay for as long as the tutoring lasts.
Sign up today and let your child start his or her first tutoring biology right away.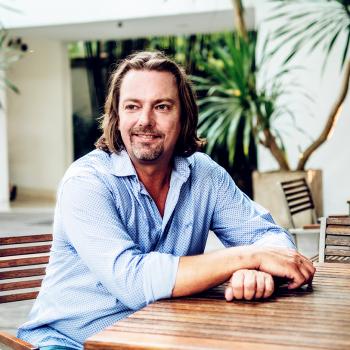 Ben Steenstra
3 mins read
Related articles
Show more
80 biology tutors available
Nicole Pagliuso

Teacher (online)

US$ 1,17 pm

Amanpal Dhaliwal

A level student

US$ 0,15 pm

Adrianna Hern

Medical student

US$ 0,47 pm

Natalie Waldorf

Medical student

US$ 0,33 pm

Hafiz Umar

PhD scholar

US$ 0,08 pm

voda Jacqueline Bassey enya

medical student

US$ 0,08 pm
Show more