online
Call me for free
Michael Klinkhamer
Photography-Coach
Siem Reap, Cambodia
Local time:
Michael is available now
German Conversational
English Proficient
French Conversational
Dutch Native

my availability
| | | | | |
| --- | --- | --- | --- | --- |
| Sunday | 00:00 | - | 23:59 | (UTC+7) |
| Monday | 00:00 | - | 23:59 | (UTC+7) |
| Tuesday | 00:00 | - | 23:59 | (UTC+7) |
| Wednesday | 00:00 | - | 23:59 | (UTC+7) |
| Thursday | 00:00 | - | 23:59 | (UTC+7) |
| Friday | 00:00 | - | 23:59 | (UTC+7) |
| Saturday | 00:00 | - | 23:59 | (UTC+7) |
I'm the ONE I am the ONE for Photography Safari Experiences in Cambodia & Thailand
My areas of expertise
Local people

cambodia
camera
travel
phnom
penh
local
guide
video
adventure
asia
nightlife
Hiking
cycling
photo
workshop

IT & Electronics experts

Teachers & tutors

Creatives & designers

Photography
travel
editing
Writing
journalist

Michael Klinkhamer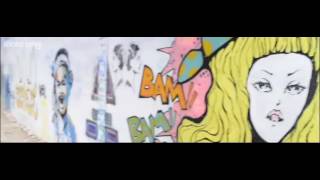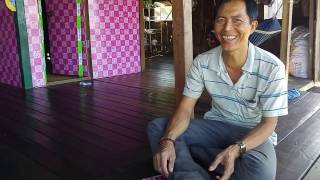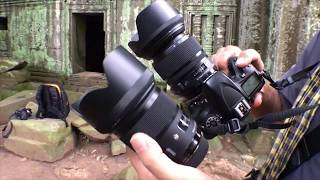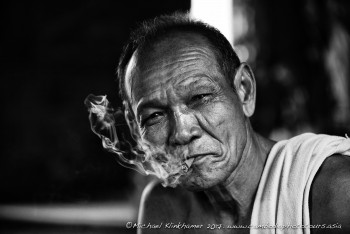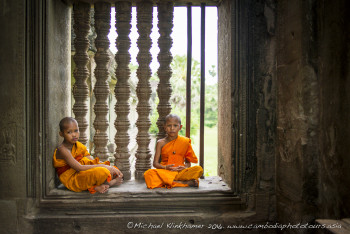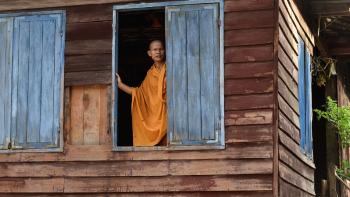 About me
Contact me for free and let me help you with my knowledge.
To make your photography travel tour plans in amazing Cambodia a reality and enjoyable experience.
Currently I am based in Amsterdam Netherlands.
Our well known Phnom Penh Photo tours are open again from November 2022.
Bookings are possible for 1/2 and full days and our night photo walks after sunset.
Also:
Cambodia 5-7 or even 12 days of photography safari tours in the Kingdom of wonder are open for bookings now. Guided departures for individual or small group photo tours from Europe from 15 November 2022 until March 2023.

Call Michael for free or contact us for the fully arranged safe 12 days inclusive photo adventure to the heart of Cambodia.

This is a 12 days (including two day travel) effective 10 day photography adventure.
Departures directly from Amsterdam to Phnom Penh, with a short 2-hour transit in Singapore.

It is of course possible to deviate from this route via Bangkok for an individual connecting trip to, for example, Thailand and Vietnam or Laos.

We advise to fly direct with Singapore airlines as they have proven to me to be the most trustworthy airline to deal with. Flying directly AMS into Singapore for transit and onwards to Phnom Penh.

We will offer a comprehensive photography inspired adventures. Departures from Amsterdam.

Awesome off the beaten track program from 12 days to 21 days or more in Cambodia and Laos. Including Phnom Penh, the world famous Angkor Wat temples,. Mystical and lush jungle hideaways near the mighty Mekong river island sanctuary stay. A life changing experience.

Save and responsible travel is a must and we are able to make your travel plans a reality with our extensive network of travel partners in Cambodia.

With our close network of hospitality and transport partners established during our seven years experience in Cambodia photo tours.
We like to prove to be the perfect photo tour experience to travel Cambodia and offer you an incredible photography tour.
Unforgettable travel like a local in mystical Cambodia.

Professional Photographer Michael Klinkhamer is The ONE leading private or small group (6 maximum) photography workshop-tours in Cambodia since 2013.
Phnom Penh, Angkor Wat temples and many off the beaten track experiences. Our photography tours in Cambodia are just amazing with or without a camera so do bring your partner for the ride.

During our photo tours, you will get to experience hidden locations, meet locals and learn/experience photography tips no other photo tour will offer you.
Languages spoken in Dutch, English, and German.

The ONE Cambodia experience was designed in 2013 to give you real-life views of Cambodia's- Phnom Penh's city life for 1-2 days and take you further into the kingdom of wonder.

An expert introduction to the temples of Angkor Wat and the nearby hidden treasure in the jungle, the Pol Pot- Khmer rouge last stand for example and many Buddhist spiritual locations and natural wonders.

You will be rewarded with a incredible portfolio of photo's to take home that will last and you will obtain insider knowledge that will make you a better photographer.

Follow my blog on:
https://klinkhamer.calltheone.com/en/blog

More information and Booking options are enabled by contacting me directly here by clicking the contact me button

Contact me for your adventure, photography plans.
For Bookings Call: +31 616662813.
e-mail: info@cambodiaphototours.asia
www.cambodiaphototours.asia
Latest Articles
Dagmar Tanalana
Wan Chai District, Hong Kong
Michael was extremely knowledgeable and he really was so enthousiastic about the area. I had so much fun during this tour.