Could this be the coolest Mercedes-Benz 280SE Coupe of Amsterdam?
During my Amsterdam photo tours this summer I noticed this stunning black Mercedes-Benz parked on the quay of the Oude Schans in Amsterdam. Maybe it's the coolest Mercedes-Benz 280SE Coupe of Amsterdam. I have a soft spot for black a Mercedes anyway, and this vintage car looks like the ultimate cruiser even when standing still.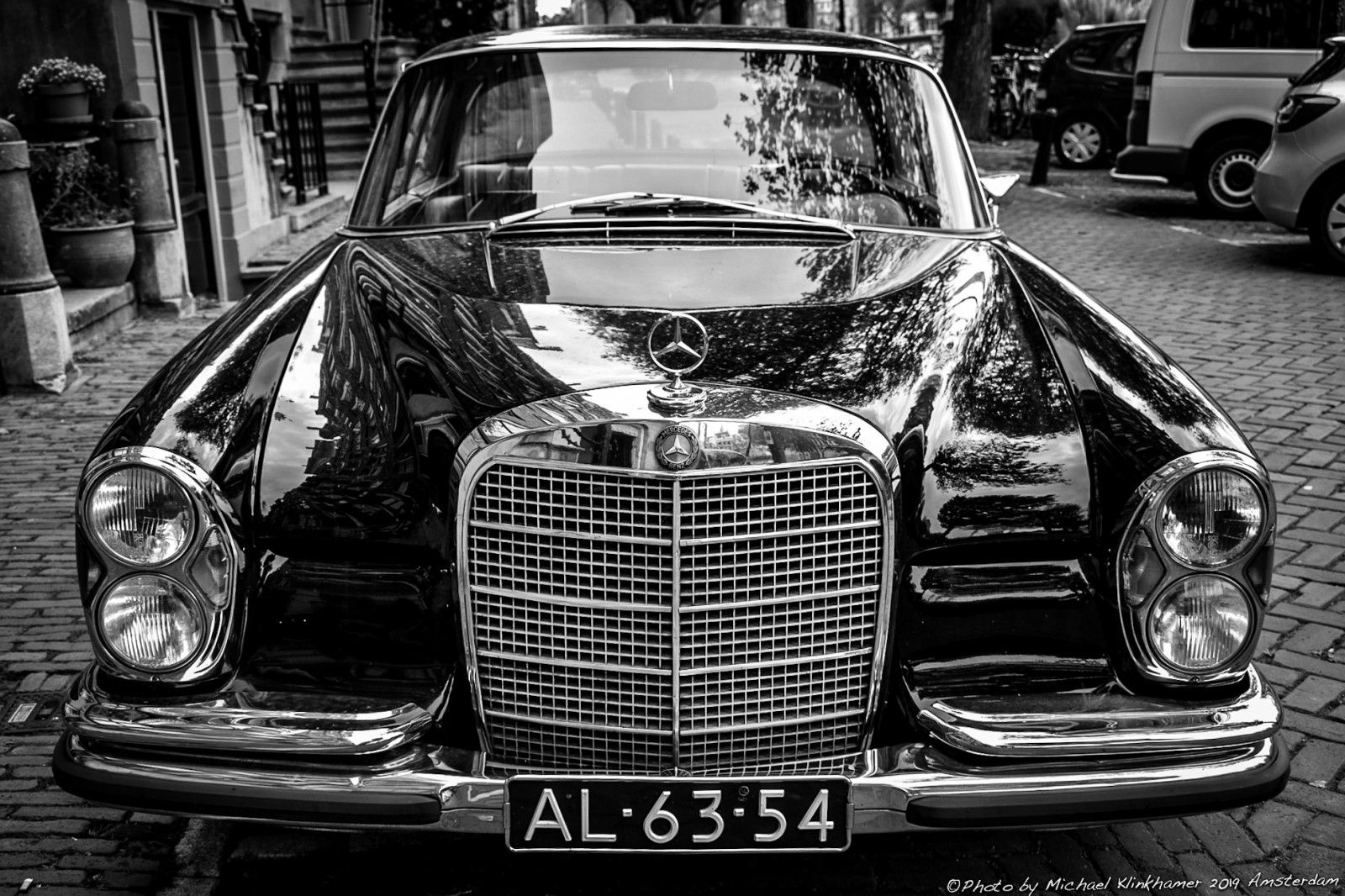 This Mercedes-Benz 280SE-Automatic has reached the gracious age of 50 years (first registered in 1969) and still is driven by its first owner! Originally it was green but has been redone in full Black. It's the 6 cylinder version and not the top of the line 3.5 V8.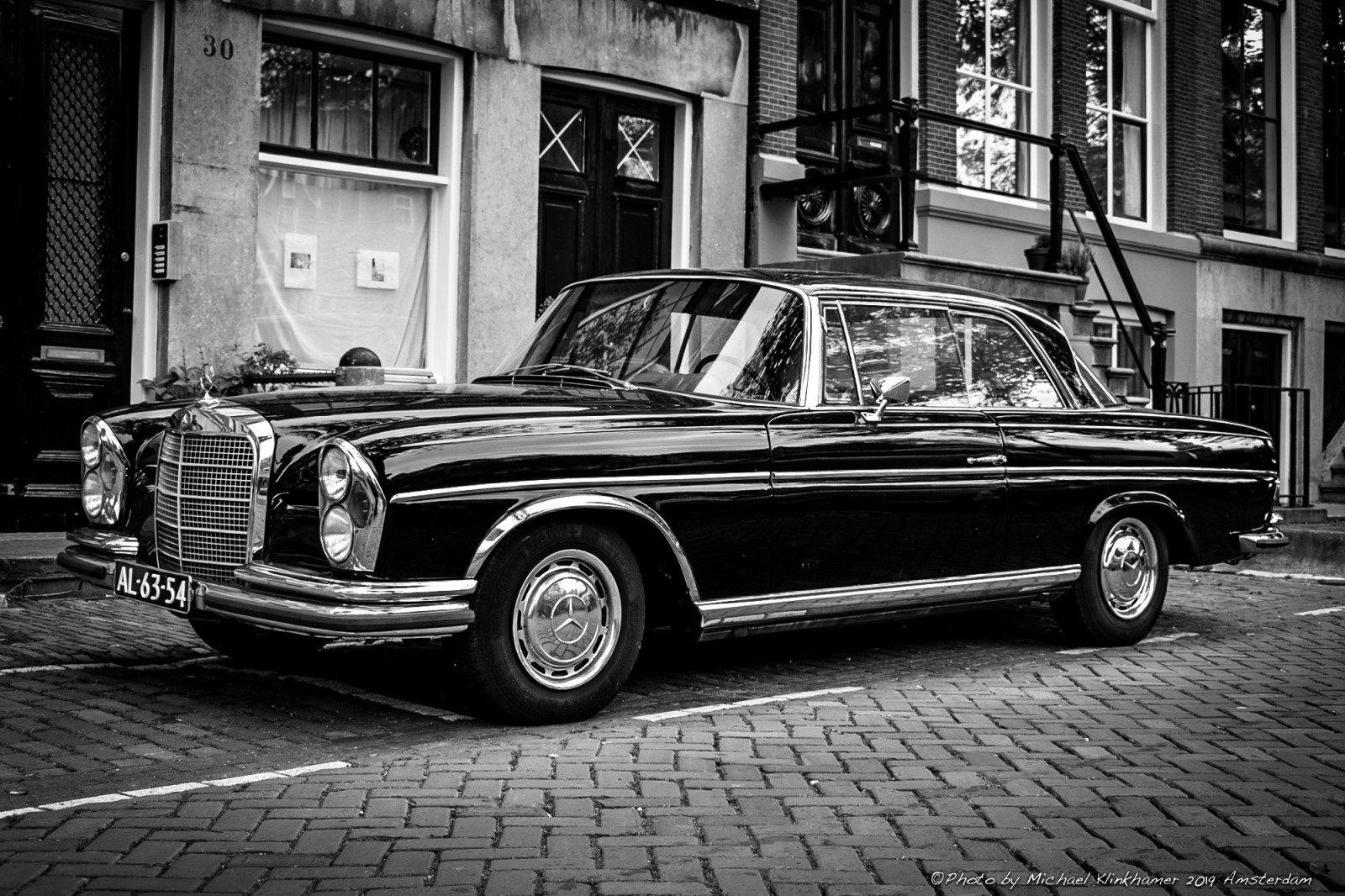 As we didn't get to talk to the owner I could only found out this information and also noticed that the Merc was properly used for daily driving. The interior looked like totally original. Meaning a real mess, and clearly the owner almost lived in this car when not on his boat.
Mercedes-Benz of the late '60s
Imagine this Mercedes-Benz back in the days of the late '60s when Amsterdam was a different place. Only rich people or gangsters would drive such a car and all eyes would stare as this dark star going by.
It would make its ways majestically over the cobblestone canals roads and through the narrow streets full of bicycles, the main mode of transportation in those years for the working classes. Badass! Amsterdam people would think. Still, a pretty good word to sum up this vintage Merc, even today.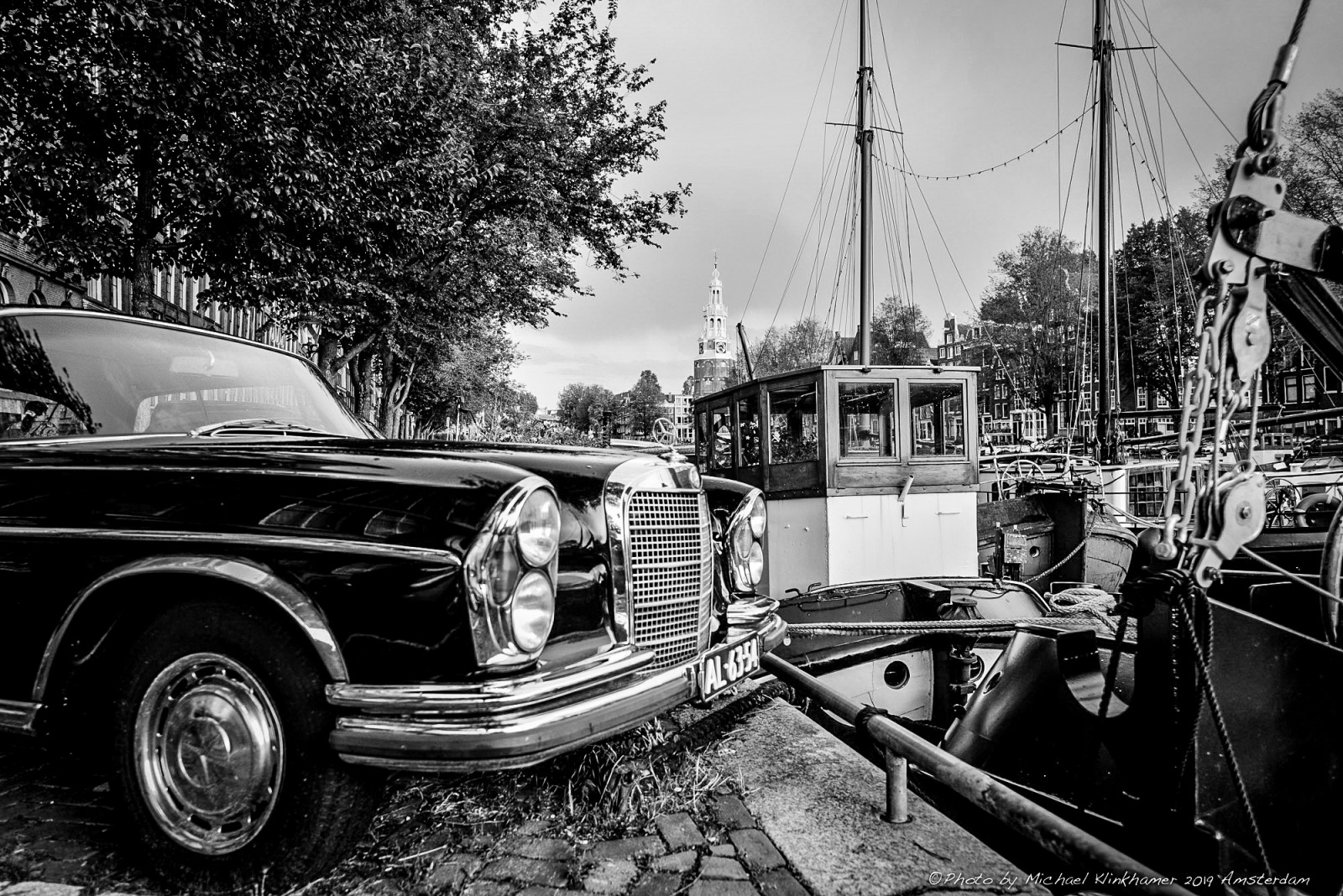 It was parked next to an also totally painted black sailing ship that I assume is from the same owner.
"Paint it Black you, Devil!"
When you like to see and know more about this model, check out Jay Leno's Garage video on his 1971 Mercedes-Benz 280SE 3.5 Coupe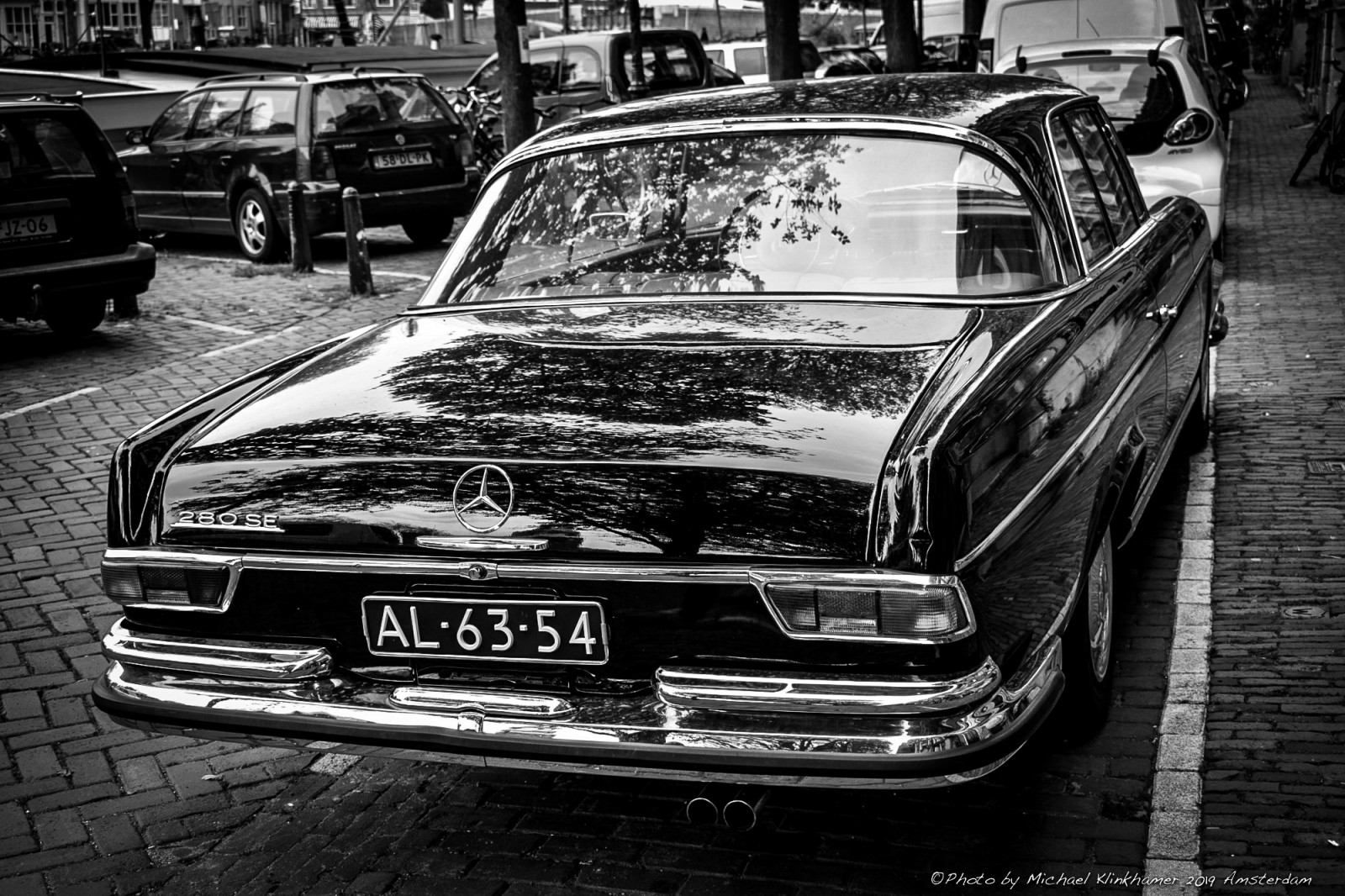 Michael Klinkhamer is a Dutch photographer working mostly in Asia for the last 10 years. After a visit of his hometown Amsterdam, Michael is back in his adopted second hometown Phnom Penh since September 4th 2019 and will be available for assignments and photography adventures in Cambodia for the rest of 2020 and into 2021, Thailand, Laos and Vietnam.

Klinkhamer Photography
09-09-2019 3 mins read
Related articles
Show more
95 photographers available
Natalie Ramos

Photographer/Writer

€ 0,05 pm

Glenn van den Bosch

Photographer writer

€ 0,25 pm

Michael Klinkhamer

Photography-Coach

Free

Tshiamo Lehobye

Photographer/Model

€ 0,05 pm

Clarement De Jager

Student&photographer

€ 0,05 pm

Karim EL MASTOURI

travel, photography

€ 1,03 pm
Show more