When will the poverty in the slums of Phnom Penh end?
I really feel a wave of anger and desperation rising as a father and as a human being after looking again and again at my recent slum pictures of Phnom Penh intensely. Realizing that I have seen these children and many other babies and kids there before in this exact same dire situation over the last eight or something years.
I almost feel guilty for exposing this misery in the slums of Phnom Penh
I almost feel guilty for exposing this misery in the slums of Phnom Penh again but that's why I post it here, so you can also see what's going on.
"All babies together, everyone a seed.
Half of us are satisfied, half of us in need.
Love's bountiful in us, tarnished by our greed.
When will there be a harvest for the world?"
(Lyrics by The Isley Brothers)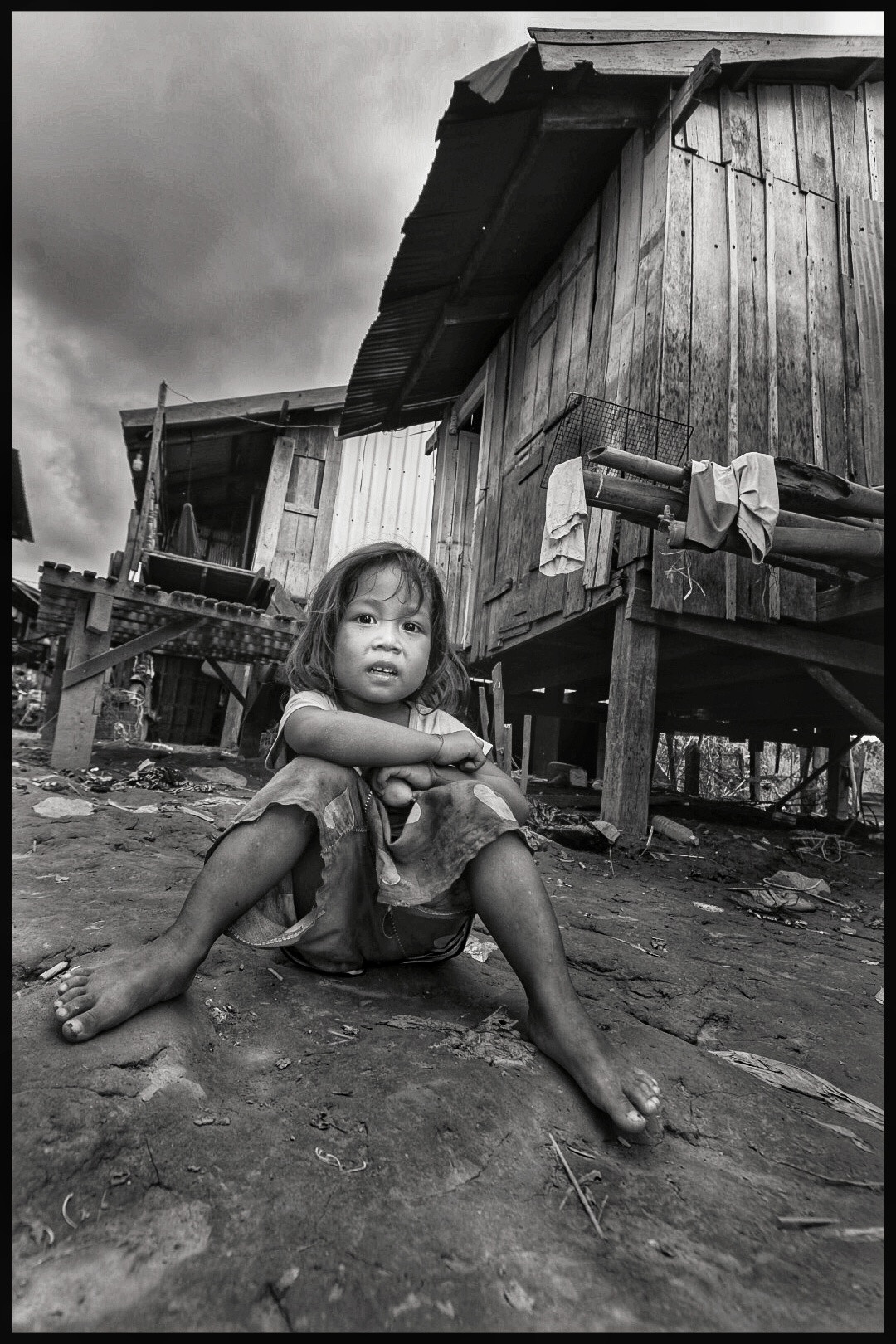 What about providing this child and so many with her a hot shower, some soap, a toothbrush, a clean pajama, a cozy bed, and the outlook to go to school and having three meals a day. Growing UP and a decent future!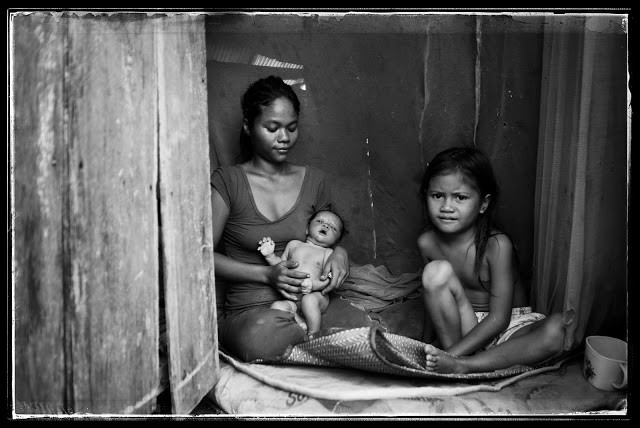 Imagine her when she would just step into a clean tiled bathroom and getting a good scrub and to sleep in a clean warm bed and talk bout her dreams and ambitions. This girl has never ever come even close to this and probably never will get an education or a well-paid job.
But what am I rambling on about now? Firstly, she faces health issues from pollution and malnourishment. The often monsoon floodings make her environment event more on the edges of acceptable for anyone. Still, she survives, she plays with the garbage, washes her body in the river, eats cheap noodles and drinks sweet soda water.
Almost like a miracle, she keeps herself alive, optimistic, and curious. She is not running from me but likes the attention and the visitors. Her family are very friendly people, mother only.
Where are all the aid organizations
Where are all the aid organizations like Unicef's and Novib-Oxfam or Cambodian Children Funds, if you need them now???
Where and why are they hiding when this is going on right in front of their noses for decades. The Unicef Cambodia offices are actually located in the most prestigious landmark building of Phnom Penh on the Exchange Square, on the 5th floor. They overlook Phnom Penh from their high vantage point with marble floors and enjoying the humming airconditioned spaces of luxury. Good for them!
I can see this misery and everyone that stays in or visits Phnom Penh can see this!
I understand that a long term vision and program have to be established to make a difference and that takes time and some money. Is everyone in the NGO business too busy with climate change to care? Are the Unicef's of this world with millions in the banks too busy for her?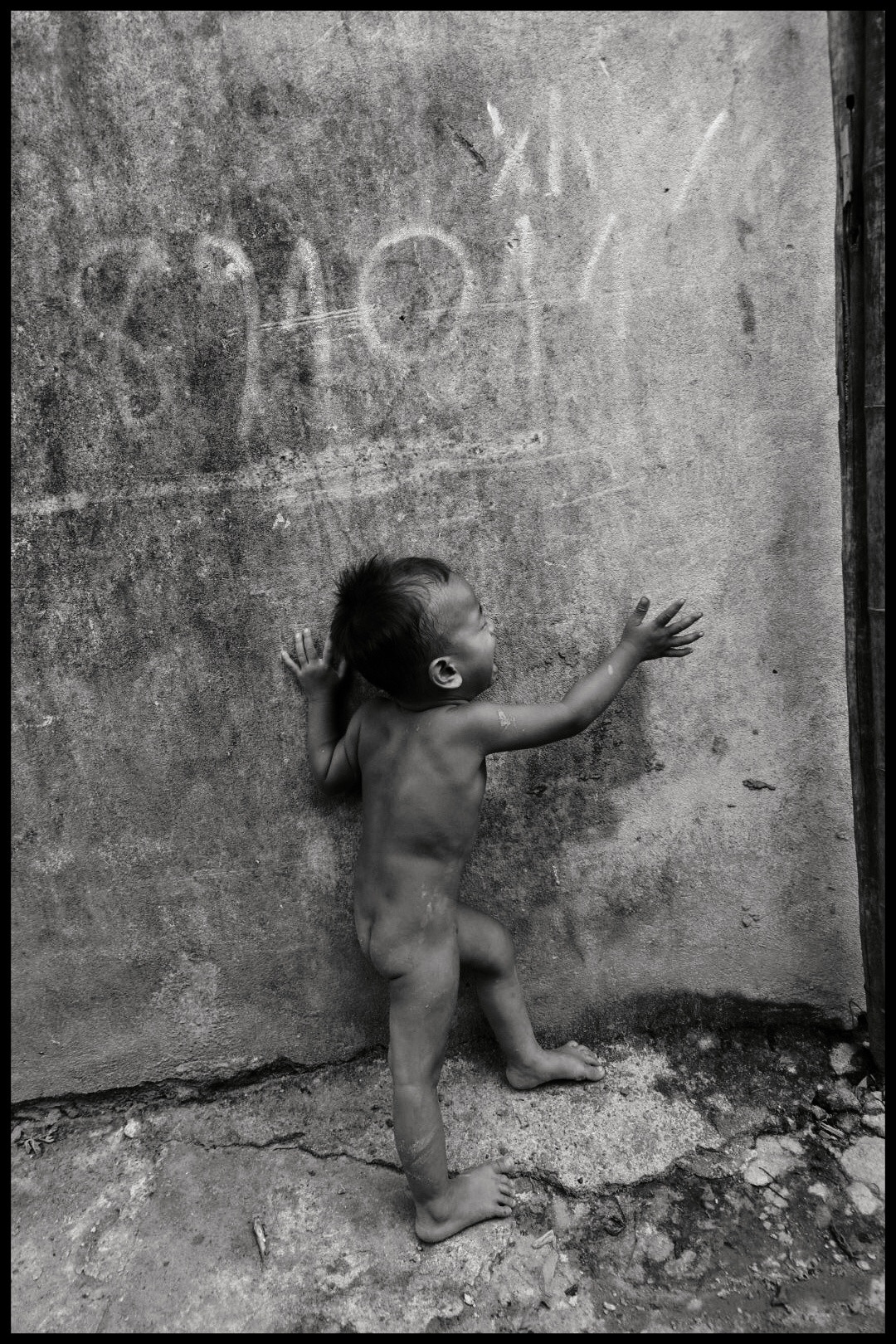 Nothing in the world is there for the poor and the children growing up in that desolation and neglected village here along the muddy Mekong River on the outskirts of Phnom Penh.
No. It's not the parent's fault, they can not get out of that place and try to make ends meet in desperation but I still always meet them with a warm smile and honesty, music while they are busy making some food. This village is a squatters place and there are no civil rights for the habitants in any form.
Big casinos are rising in Phnom Penh
At the same time, big casinos are rising in Phnom Penh. Covered in golden ornaments across from this ghetto and billions of dollars are racked in there yearly. The government is investing heavily in new jet fighters and army equipment and believes it is all irrelevant I guess. Not a dollar seems to goes into this harsh reality to provide a decent alternative for education, housing, and some support.
Why to bother at all you might ask.
How do we get into action?
There must be a solution!
Who has the solution for this little Cambodian girl?
Who has the solution for this little Cambodian girl? Let me know if you can or like to come up with a long term plan to do something about this girl's situation as a start for example and try to make a difference. I am here on the ground in Cambodia and open for suggestions.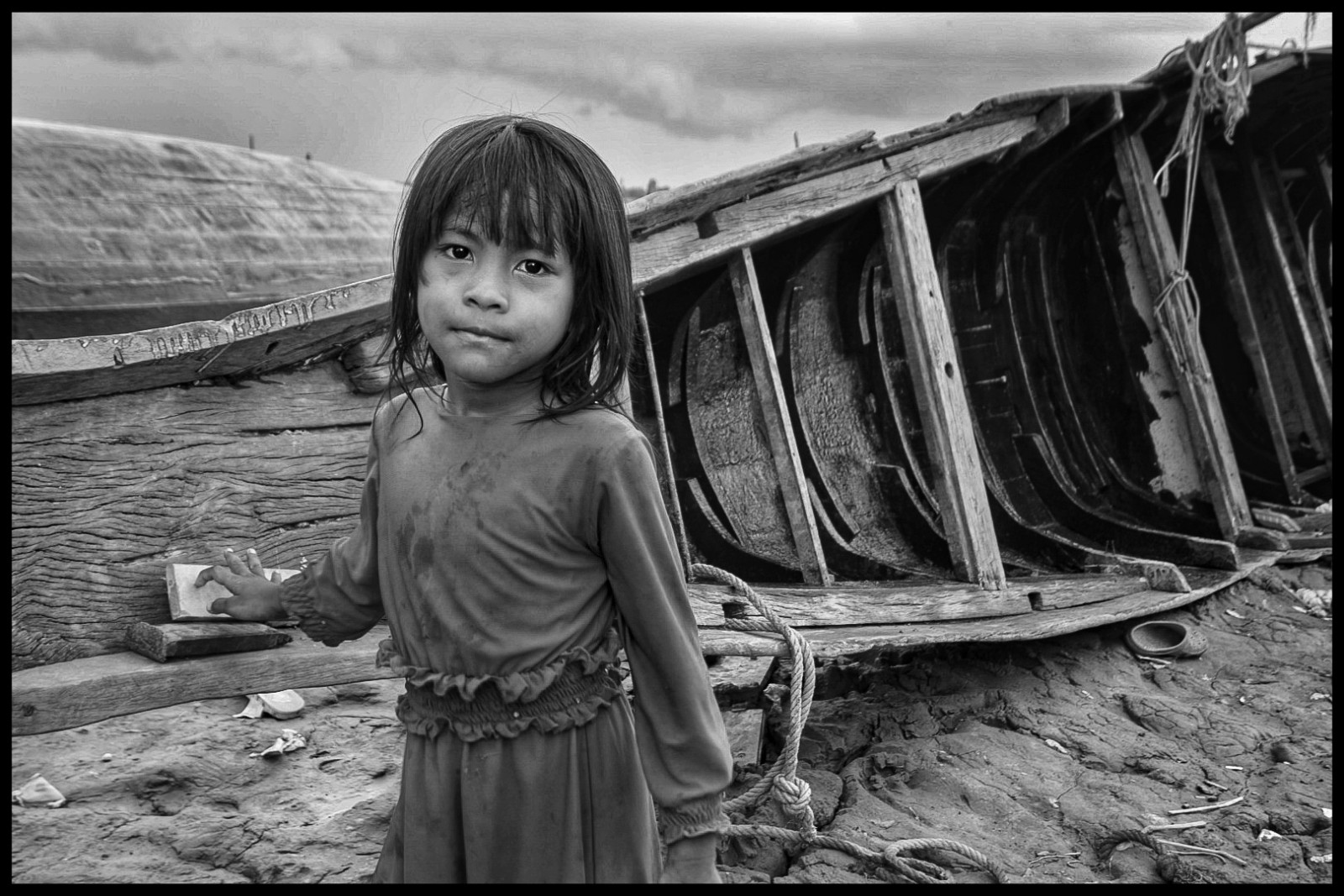 Michael Klinkhamer is a Dutch photographer and journalist working mostly in Asia for the last 10 years. Michael lives permanently in Cambodia and is available for assignments and photography adventures in Cambodia

Contact me for a photo tour:
tel: +85560873847
email: info@cambodiaphototours.asia
Cambodia-Phnom Penh. October 2019. ©Text and ©Photos by Michael Klinkhamer.

Klinkhamer Photography
23-10-2019 5 mins read
Related articles
Show more
95 creatives available
Glenn van den Bosch

Photographer writer

€ 0,25 pm

Robin Grevelle Morriss

Teacher & Freelancer

€ 0,38 pm

Natalie Ramos

Photographer/Writer

€ 0,05 pm

Michael Klinkhamer

Photography-Coach

Free

Tshiamo Lehobye

Photographer/Model

€ 0,05 pm

Clarement De Jager

Student&photographer

€ 0,05 pm
Show more