How to start eating and living healthy (and sticking to it)
subscribe now >
1 subscribed Language : English
This webinar needs a minimum of 10 attendees to go ahead.
this webinar is about
Don't we all want a better life, better and stronger bodies?
Don't we all want to be healthier, happier and vital?

Yes, we do!

So why are there so many over-weight and unhappy people?

In order to succeed, transform or improve in any area of your life, you need to actually DO something.
You need to know HOW and WHY.

Without your deep WHY, the road to success will be difficult, if not impossible.
Your WHY will keep you motivated and disciplined no matter what.

This short but effective webinar will teach you simple tools you can use to start truly transforming into a healthier, leaner, stronger and fitter you - TODAY!

for who is it
Is food your weakness or enemy?
Are you sick of trying fad diets?
Do you have friends or family that make reaching your goals so darn difficult?
Do you want to be in control of your eating habits?
Do you want to learn how to deal with cravings?
Do you want to learn how to start losing weight without starvation or deprivation?
Do you want to keep eating your favorite foods while losing weight?
Do you want to learn how to stay motivated, no matter what?

Then this is the webinar for you!




What's in it for "the attendee"
Finding the deep WHY to prime yourself for success

Understanding the HOW tools to achieve your goals

Plan and prep the right sized delicious portions, every time

Make healthy, delicious meals with balanced macronutrients

Help break your sugar addiction with wholesome, healthy ingredients

Find your "why" and harness your real motivation to get ultimate results

Get the whole family healthy and involved in their own nutrition— even your kids

Fuel your body for performance when you make exercise a part of your success

With this new knowledge you will win the weight-loss battle for good. You will be able to enjoy your food and living your life to the fullest.


More happiness. More self esteem. More self love.


About: How to start eating and living healthy (and sticking to it)
What is needed in sustaining your new healthy lifestyle
How to stay committed and motivated even during tough times
other upcoming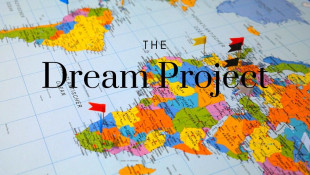 THE DREAM PROJECT: DECISION MAKING IN 2021
Sat 6 Feb 2021 | 18:00 - 19:00
US$ 10,00 or US$ 0,20 pm
more info / subscribe