8 common mistakes to avoid when starting a writing career
There is no perfect writer. We all make mistakes from time to time. As a writer, I have made countless mistakes. After writing a few books and tons of blog posts, I still make mistakes regularly. Making mistakes is not a bad thing. It shows that you are developing your writings skills.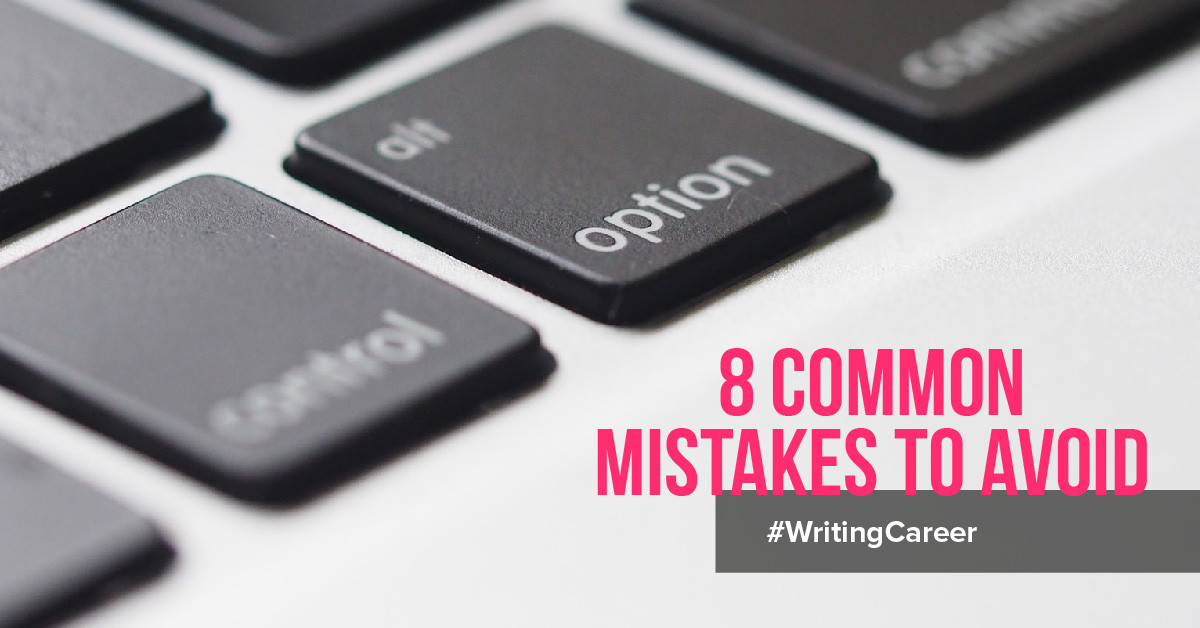 If you are not making mistakes, it means you are not going the extra mile. It means you are playing within your comfort zone. Every writer needs to test his capabilities. Playing safe does not generate amazing results. You have to live on your edge every single day.
Mistakes are not such a big deal. It's how we perceive them that makes them a big deal. A typo or grammatical error cannot break your writing career. A blog post that doesn't get read does not mean it's the end. A book that doesn't sell is a small bump, not a stop sign.
If you want to be a great writer, you have to make mistakes. Further, you have to learn from them. People who don't learn from their mistakes tend to repeat the same mistake over and over again. It shows a lack of awareness.
Your writing career will suffer the moment you stop making mistakes. If you are thinking of starting a writing career, prepare to make mistakes. However, you don't have to reinvent the wheel. You need to learn from other writers to avoid repeating the same mistakes they did. Here are some of the common mistakes to avoid when starting a writing career.
1. Taking ghostwriting assignments only
Ghostwritten assignments are quite lucrative than those that bear your name. If you limit yourself by writing for other people, it will be impossible for you to build a writing career in the long run. Editors normally reach out to publications they admire when looking for new writers.
If no article bears your name online, you will lose potential clients. Additionally, you cannot list ghostwritten pieces as your own. Clients and editors won't have the ability to gauge your writing skills.
2. Failing to form connections
Most freelancers are lone wolves. They work alone and never allocate time to look for other freelancers in their field or geographical area. It is a huge mistake. When you form connections with other writers, you'll get the opportunity to learn from them and even get more work and clients.
Fortunately, it's quite easy to network due to the rapid advancement of technology. You can look for writers on social media platforms and LinkedIn. All you have to do is send them a quick message. The relationship will develop gradually.
3. Missing deadlines
Missing deadlines is one of the most serious mistakes you can make as a writer. Editors are guided by their editorial schedules. Therefore, submitting your work late means they'll have to scramble to fill in something.
If you are not going to deliver a piece of writing on time, communicate with your client as soon as possible. The editor won't be excited by the news, but he or she will have an easy time. You should also have a good reason for the delay; otherwise you won't be taken seriously.
4. Failing to proofread your work
There is nothing as frustrating as reading an article full of typos. Even if the content is great, readers will rate your work poorly. You have to proofread your work before submitting it to the editor.
You have to keep in mind that editors are short on time. They have to manage their calendars, collaborate with several writers, edit and brainstorm new ideas. An editor is not likely to send you tasks if he or she knows that your work will waste a lot of time in the long run.
Also, it's important to collaborate with the editors. If an editor returns your work with several comments, you should start working on it immediately so that you can submit it early enough. Address all the comments in your work. Failure to do so shows a lack of attention or disinterest.
5. Taking the easy jobs
You have probably fallen into this trap a couple of times. It's always easy to take jobs that don't require a lot of effort on your side. These jobs may be fantastic; however, they'll hold you back in the long run. If you are always taking jobs that don't challenge your capabilities, how will you grow? The best thing to do is to strike a balance. You should consider both the easy and demanding jobs regularly.
6. Failing to plan for a promotion
Nowadays, most clients pay not only for your content but also for your audience. You should not forget to share your piece of writing on social media platforms. Not every article will produce the results you want. However, this should not stop you from marketing yourself.
7. Forgetting about old clients
As you continue making progress, it's easy to forget your first clients. Even if you moved on to clients who are paying you well, you should keep in touch with your old clients. Editors move to new publications regularly. Keeping in touch with your former clients can save you significant time in the long run.
8. Keeping your rates fixed
Asking for money is not the easiest thing to do in the world. However, if you fail to ask, you'll remain stuck in the same position for a long time. Remember, if you had a 9 to 5 job, you'd be getting regular increments. Right?
Conclusion
Most writers made the mistakes discussed above when starting. You should learn from these mistakes to avoid repeating them. Don't be afraid to fail. And most importantly, respect your client. Losing a potential client is one of the worst things that can happen to you, especially when starting.
Author bio: Lauren Adley is a writer and editor at essay service. She is dedicated to her family, work, and friends. She is keen on reading, playing the guitar, and traveling. She is interested in educational, marketing, and blogging issues. Feel free to connect with her on Twitter.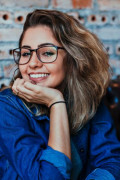 Lauren Adley
10-09-2019 6 mins read
Related articles
Show more
183 writers available
Nicci Severens

SEO writer

US$ 0,17 pm

Paula Vaccaro

Film Producer, Journalist, Writer

US$ 5,40 pm

Glenn van den Bosch

Photographer writer

US$ 0,27 pm

Natalie Ramos

Photographer/Writer

US$ 0,08 pm

Jude Richard

I stay busy writing

US$ 0,83 pm

Alisa Inez

Singer Songwriter

US$ 1,67 pm
Show more