Writers, writing tips and techniques
Writers at CallTheONE have signed up to share their writing tips, techniques, and passion for writing with you. Do you have questions about a text, do you want to have a text edited or written, or do you want to learn to become a better writer?
Instantly contact professional writers from all over the world at CallTheONE. They are easily accessible via a Live Video connection and you only pay for the minutes you call. The first minute is free so ask your question now.
You can learn to write, but a little passion for words and a language helps you to become better at it. Writers play with words to get the message spread. There are many different types of writers who can write on a variety of topics. For example business text writers or creative writers. Find the writer that suits you best and ask him or her your question. If the person on TheONE you are calling does not know, you can always call another writer immediately.

Learning to improve your writing skills
You can follow a webinar or a workshop to improve your writing skills. You can also ask experienced writers for advice and tips. This way you will have private lessons from writers and you will be supported in your writing process. Thanks to the remote support via video calls, you get immediate, constructive feedback from which you can learn. You can also directly ask questions that are answered 1 on 1.
The best tips for learning to write better.
If you want to write a book or a lecture, there are a few basic tips that can help you to tell your story with impact. Your reader or audience is interested in your story, but it does matter how you tell it or whether they want to keep listening or reading.
1. Make sure that your readers or listeners are involved in your story first.
You involve readers or listeners if you start with a recognizable situation. An event or an action with which one can identify. Fairy tales do this very consistently by starting with the phrase: "Once upon a time...".
2. Forget about insignificant details
Unnecessary details distract from what you really want to say. Therefore, omit these. Tell us what helps to describe the situation or character you want to talk about. Writing is deleting.
3. Leave a lot to the imagination of the reader
Use the imagination of your reader or listener by not telling too much. If you know enough to be able to imagine an image, you will excite the reader or listener.
4. Let something unexpected happen
A story becomes fun or exciting when something unexpected happens or is said. Characters are allowed to behave differently and situations can have something absurd.
5. Work towards an unexpected climax
Every story with an unexpected climax is a source of turmoil for us. It makes us think or laugh.

Writers on TheONE | They can offer you this
Writers at TheONE naturally offer their writing talent first and foremost. But there are many different types of writers who can all do something different. Writers also all have their own style. Therefore ask in advance what you can expect from the writer.
These are examples of what writers on TheONE can offer you:
Editing existing texts
Content for social media or a blog
SEO content for landing pages
Writing business texts
Writing a speech or biography
Writing a press release
Writing a poem, for example for a loved one
Support with creative writing
Translating texts (If the writer is bilingual)
Writers on TheONE | The usefulness of writing styles
Every writer has its own style. Just like with painters and artists. Some write with a poetic style and others write very simple and businesslike. Using the right writing style helps to get the message across, because that is ultimately what writing is all about. The reader must want to read and the listener must want to keep listening and understand the message.
Examples of Writing Styles of Writers on CallTheONE
A businesslike and concise writing style
A poetic writing style
A metaphorical or visual writing style
A staccato writing style
A funny writing style
An academic and factual writing style
Writers on TheONE | The Art of Writing with Humor
Good writers master the art of taking someone along in a story and saying more with fewer words. Most celebrities have writers to write their speeches and can, therefore, for example, tell with a great deal of humor. Those are not the celebrities, but the writers who take care of that. Writers usually have a huge vocabulary and can play very well with words to make it funny.

Writers on TheONE | Avoid a writer's block
You can prevent a writer's block by requesting timely advice from professionals and experienced writers on TheONE. They give you the inspiration to keep going and to always come up with a new perspective. If you think you have a writer's block and a writer cannot help you, call a mental coach. They know how to set your mind free again.
You can also decide to ask other people or professionals to write content for you. Companies like GrabMyEssay and Studicus are great examples that offer excellent writing services.

Learn to write with the help of writers on CallTheONE
Do you want to learn to write and dream of ever writing a book? Many professional writers at CallTheONE are happy to share their knowledge with you and teach you how to write. You can have lessons when and where you want and only pay as long as the lesson lasts. If you download TheONE expert app you can also ask questions anytime and anywhere if you no longer have inspiration.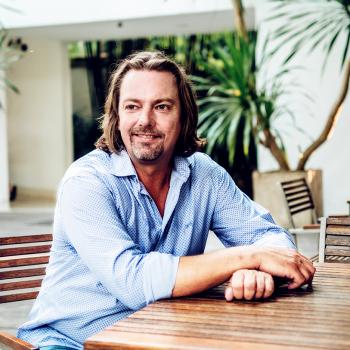 Ben Steenstra
6 mins read
Related articles
Show more
183 writers available
Nicci Severens

SEO writer

£ 0,14 pm

Paula Vaccaro

Film Producer, Journalist, Writer

£ 4,34 pm

Natalie Ramos

Photographer/Writer

£ 0,04 pm

Jude Richard

I stay busy writing

£ 0,62 pm

Alisa Inez

Singer Songwriter

£ 1,27 pm

Glenn van den Bosch

Photographer writer

£ 0,22 pm
Show more