Sketchers and illustrators
Good sketchers can use a few pen or pencil stripes to make an idea clear and very simple to understand it. Some of them can also draw a portrait, a house or, for example, a trade fair stand in detail. Whatever sketch you are looking for, there is always someone at CallTheONE who can help you. Call directly via the live video connection and make a request. It's cheap, fast and convenient to always have someone ready to make what you want.
Some sketchers and illustrators on TheONE also teach. Thanks to the live video connection, you can share your screen and get directions from the drawing teacher. It's fun as a hobby for yourself, but also for children. This way, they can maintain their creativity in a playful manner.
You can sketch in many styles. Shading sketches, pen sketches, color sketches or digital sketches are just a few of the styles. Sketchers have the gift to make a representation of what is real or what you or they have in mind imaginary. From making a piece of art to visualizing what your new garden shed will look like. Sketchers can get it on paper or on a screen.

How can you hire a sketcher?
Via CallTheONE you can contact sketchers from all over the world directly via the live video connection. Whether it's a small sketch assignment, advice about your own sketch or learning to sketch, there's always someone online who can help you out immediately.
You indicate what you want and need and the sketch artist will indicate if he or she can help you. If not, you can always ask another sketch artist to help. The first minute is free, so asking for help costs nothing until you decide to really call for help.
Example questions to a sketch artist on TheONE
A visualization of your current or new house or its furnishings.
Making a sketch of a photo as a wall decoration
A sketch of a booth you want to produce
A sketch of a mood board for a film or theatre performance
A sketch for on the cover of a book or presentation
A sketch for your new site design (proposal)

Learning to sketch | How does that work?
Thanks to the progress in technological developments, there are several ways to sketch digitally as well as on paper. Using a tablet or with the mouse on the computer, you can make a sketch look completely photorealistic. You too can learn this. Thanks to the remote instructions via the live video call and the sharing of your screen, you can receive lessons wherever and whenever you want. You pay per minute and therefore only for as long as you want the lesson to last.
Note: If you want to make other price-fixing agreements, you can always do so in mutual consultation.
How long does it take to make a sketch?
Some sketches are made in a few minutes, but other sketches can take days or weeks. You can discuss the costs of a sketch with the person who will make the sketch for you.
How long does it take to learn to sketch?
This has everything to do with aptitude, creativity and how much time you have to practice. Learning to sketch means investing in learning. The sketch teacher at TheONE facilitates this, which makes the process go faster, but how fast depends entirely on yourself.
It also depends on how well you want to learn to sketch and which style you want to learn. Realistic sketching usually takes more time to learn than a rough sketch. Portraits or body sketches usually take more time to learn than objects.

If you've never learned to draw, paint or sketch, you'll see a lot of progress after a few weeks. Ask a sketch teacher at TheONE for advice and after seeing what you can do, an indication will surely be given.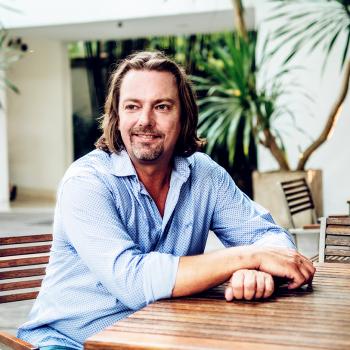 Ben Steenstra
4 mins read
Related articles
Show more
20 artists available
Ales Zahradka

architect and tutor

€ 0,35 pm

Joe Cunningham

Clay modeller

€ 0,12 pm

Emilia Kannosto

freelancer

€ 0,42 pm

Rana Mehanny

artist

€ 0,17 pm

Sneha Joseph

student

€ 0,28 pm

William Costello

Gamer and Artist

€ 0,14 pm
Show more