Online creative writing coaches & lessons
Creative Writing skills can be learned by anyone with the help of an online Creative Writing Coach at CallTheONE. Remote learning via online video calling from the experts is affordable, fun and inspiring.
Creative writing is according to some a form of art where imagination and creativity plays a huge role. Rather than telling some facts, the writer takes the ready along within a (partly) fictional world. At CallTheONE Creative writers from all over the world are willing to share their writing skills with you to become a better writer.
Creative writing can be used to entertain or educate someone, but most of the time it's used to share a point of view about a subject or a person. Creative Writing Coaches have the ability to keep the reader - or listener - concentrated and interested in the subject that the article or speech is about. The creativity and the imagination of the writer triggers the imagination of the reader. That skill can be learned by experienced Creative Writing Coaches.
At CallTheONE you can contact Creative writers from all over the world to learn or review your own text. They will inspire you when you Share Your Screen to show what you wrote or you be inspired by them when they tell you the tips and trick and pitfalls of Creative Writing.
Creative Writing Coaches can teach you the following
fiction writing
poetry writing
creative nonfiction writing
and more.
Creative writing is for most people a lot of fun. By calling instantly with a Creative Writer via live video, you can share the fun and together the result will become even better than expected.
This Is Why Calling An Online Creative Writer Coach Can Help You
Writing is a process of ups and downs. Great motivation in the beginning and halfway the article the inspiration goes down until the point you stop writing. All was so clear in your mind until the moment you got stuck. Creative Writing Professionals from all over the world are online to instant assist you with your writing block and inspire you to continue. Most of them have much experience with all sorts of writing. For example:
A novel
A short-story
An essay
A biography
A pitch
A speech
Due to the experience of the Online Creative Writer, you will get tips and trick on how to continue and get your inspiration back. They have been in your position before and at CallTheONE you can learn from their mistakes and knowledge.
Co-write With A Creative Writer Improves The End Result
Writers are in fact artists like Picasso and Van Gogh. Some with more talent than others, but they all create and learn from each other. At CallTheONE you can learn and co-create via Live Video Interaction with Create Writers from all over the world. This is how they could help you:
Brainstorm about the next chapter
Create new or enhance the characters for your next novel
Help with that ONE line in your poem
Restructure the article to bring back the logic
Come up with a great title for your Short Story
Emphasise the main message behind your opinion
Creative Writing Coaches are a helping hand to learn
Like anything in life, you have to learn and practice before you can become very good at something. The Lessons of Creative Writing Coaches can speed up your learning curve and give you the tools to improve yourself. Download TheONE Expert App and you always have a helping hand in your pocket when you need ONE. You pay per minute for as long as you want. That means cheap, easy and fast access to the knowledge you need.
Why spend hours on Google or online courses?
You already have access at TheONE to all the knowledge you need. Learn from the Writing Expert and Write with the Writing Experts. It's what you love to do and what they love to do. A win-win via Live Video Interaction. Check out our explanation movie below: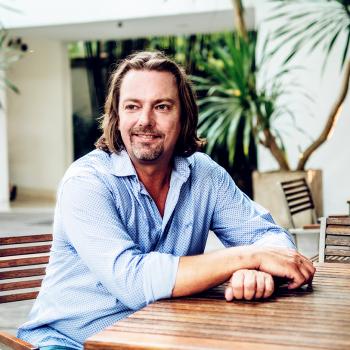 Ben Steenstra
4 mins read
Related articles
Show more
189 writers available
Nicci Severens

SEO writer

€ 0,08 pm

Abdullah Rangoonwala

professional writer

€ 0,46 pm

Natalie Ramos

Music-based Writer

€ 0,05 pm

Alisa Inez

Singer Songwriter

€ 1,47 pm

Jude Richard

I stay busy writing

€ 0,71 pm

Glenn van den Bosch

Photographer writer

€ 0,25 pm
Show more