Personal Financial Advisors
Sometimes you end up in a situation where you can't manage it financially. The loss of your job, a divorce, or illness are setbacks that can have a significant impact on your income and expenses, and as a result, your debts continue to rise. Personal financial advisors at The ONE can help you gain insight into your finances. They think along with you about financial solutions that can benefit you and can assist you when it comes to debt redemption.
Personal financial advisors on The ONE are instantly accessible via the live video connection. You pay them per minute to keep the costs low.
Personal financial advisors are experienced in controlling expenses, drawing up a daily or monthly budget, and know smart ways to save money. If all your expenses are already minimized and your income stopped, the situation may seem hopeless. Usually, the situation is not as bad as you suspect, and there are several solutions. Therefore, discuss your financial situation with a financial coach.
No income and many debts, what can you do?
Creditors continue to send reminders and maybe even fines, and in the meantime, you have no perspective on income. Perhaps you won't even open the mail anymore because you know you can't pay the bills. In the meantime, you also have to eat, and the little money you have left is spent on the cheapest food you can find. In a situation like this, your solution doesn't come by itself. No matter how difficult it can be for you, solving the case requires action on your part.
3 Tips if you have a lot of debts
Make sure you have an overview of all debts, possible fines, and your income.
Write to all creditors a neat letter or e-mail that you are willing to pay, but unfortunately cannot pay. Ask all creditors for a postponement of payment or a payment arrangement.
Clear the debts according to the agreement.
Financial coaches on TheONE can help you make the overview and write the letter to the creditors. It does not solve anything immediately, but it does give you insight into the actual situation. The coach can also help you to calculate feasible payment schedules and to comply with them.
What to do when you have a lot of debt and no money left at all
If a repayment arrangement is not possible in any way because you have no perspective of income at all, you can apply for debt rescheduling. This can be done in different ways and with the help of various authorities. Financial coaches can point out your rights and refer you to the agencies that can help you.
Always have a dialogue with the creditors! Tell about your situation and ask for help.*
How does a debt rescheduling work?
There are different ways in which debt rescheduling works. The principle is that you ask for your debt to be written off. If there is no prospect of payment, there is no point in the creditor waiting for payment. That is why there is always a chance that the creditor will agree to a debt rescheduling. Two forms of debt rescheduling are:
You ask the creditors to pay a small percentage of the debts on condition that they cancel the remaining debt.
With the help of a financial coach or official agency, you can apply for a total debt write off.
How does budget monitoring work with a financial advisor?
Many people find it challenging to spend less than they receive. A financial advisor helps you to make your income and expenses transparent and draws up a day or week budget to which you want to commit yourself. For example, you can agree to discuss your income and expenses weekly until you feel like you are in control again.
Call a personal financial advisor and get advice on the possibilities.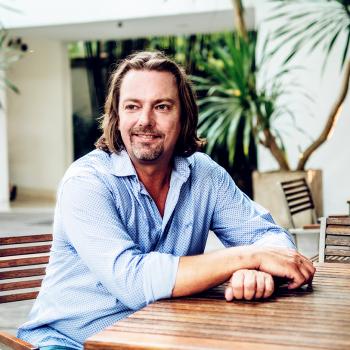 Ben Steenstra
4 mins read
Related articles
Show more
22 finance advisors available
Dorottya Gazsi

I am busy learning.

€ 0,05 pm

Tia Terlaje

Emails, DIY, Coffee

€ 0,43 pm

Ingeborg Holtman

het LEVEN voor LEVEN

€ 1,00 pm

Judith Romijn

IT, Eten, Budget

€ 0,17 pm
Show more