Online Juridical Advisors
You don't have to use an expensive firm for every legal question. For many questions, you can contact a legal advisor from The ONE at a much lower cost. Legal advice and law firms charge their fees per hour. At The ONE you pay per minute and only for the minutes that you have contact via the live video connection.
You ask your question and receive an immediate answer. Whether it concerns employment law, a dispute with your neighbors or a business partner or a question about a contract, legal advisors on The ONE are online 24/7 and directly accessible.
Legislation can sometimes be very complex and changes continuously on the basis of jurisprudence. Some laws can also contradict each other or be logical within one region, but completely different within another. In addition, each country has its own legislation that prohibits things that are quite normal in other countries. It is therefore important to know the law, but with so many rules and laws in so many different countries, this is almost impossible to do. That's why there are legal specialists on The ONE who, if they don't know something straightaway, can sort it out for you.
Advice from legal advisors
When it comes to legal matters, it is important to know the law well. A bad sentence in a contract or a clumsy - or unclear - agreement between two business partners can have far-reaching consequences. To prevent this from happening, you can seek advice from legal advisors at The ONE.
What kind of topics can I ask legal advisors about at The ONE?
Dismissal law
Private law
Business law
Criminal law
Tax law
Inheritance law
Immigration law
This can be about agreements made or yet to be made, situations or simply because you are curious.
Legal advisor via The ONE | What can they do?
The legal advisors can advise you via Live Video Interaction. Because they are available 24/7, you have an immediate answer to your question. For example, if there is a conflict with someone, you can also contact them together and ask who is right. This sometimes prevents unnecessary arguments or even lawsuits.
They give both private and business advice. This is useful, for example, if you want to start a business. They can advise you on which legal form is convenient for you and which contracts you need. This avoids the high costs of expensive legal offices and you will get an answer or solution more quickly.
Legal advice and contracts
An advice is an advice because you can always determine what you do and what you don't do. This is not the same as case law. In most countries, what a judge decides is binding, even if you have contractually agreed otherwise. In most countries, contracts are a guide for a judge to find out what has been agreed, but they are not necessarily binding.
Contracts can be rejected by a judge as:
They go against the law
They were forcibly created
They are excessively unreasonable
To be signed when one of the parties was not clear of mind
There are contradictions in a contract
Both parties want the contract to be declared invalid.
The better a contract is formulated, the more difficult it is for a judge to annul a contract. Legal advisors can support you in this. So don't wait too long and call now.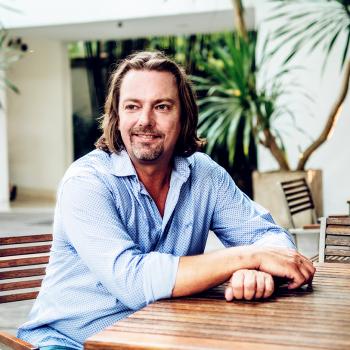 Ben Steenstra
3 mins read
Related articles
Show more
54 legal advisors
Oleksandr Gutsol

Legal and consular

€ 0,50 pm

Michelle Katiyo

Tutor;Law Student

€ 0,31 pm

Rob van Biezen

lawyer, day and night

€ 3,00 pm

Matthew Cannon

Commercial Attorney

€ 0,90 pm

Chinyere Onuegbu

Paralegal

€ 0,50 pm

Saber Benammar

lawyer

€ 0,83 pm
Show more