Lawyers for instant online advice via video calling
Your questions concerning private or public law do not need to take hours to be answered. Sometimes a small question has a simple answer. That is why lawyers at Call The One are immediately available via live video calling. You can search for a good lawyer via Call The One. Find a lawyer that you think he or she can help you with. You pay them per minute, so you will never have to pay more than the answer is worth. This way you get the answer to your question immediately without having to spend hours searching on Google.
Forget Google and let yourself be helped by a real lawyer! Why?
Quick and easy answers to your questions
Do not pay unnecessarily much for a legal consultation
Get instant contact with legal advisers
Hiring a lawyer is not always necessary. With Call the One you can hire a lawyer as your own online lawyer. It works fast, easy and is relatively cheap!
Looking for a lawyer? That is not necessary. Get in touch with TheOne! Find a lawyer who fits you and who can help you with your current situation/problem. TheONE experts who have signed up are spread all over the world. So choose a lawyer who speaks the same language as you do. In addition, some lawyers specialize in a certain legal form. You can call in a lawyer to help, for example:
Divorces
Labour law
Personal injury
Aliens law
Family law
Rental law
You can also hire a lawyer for other legal forms. It is important to choose a lawyer who can help you in the jurisdiction in which you need help. This will save you on possible costs that you would otherwise be guaranteed to incur. Having an hour of consultation with a lawyer can be quite expensive. An alternative for a lawyer is to consult a counselor who can mediate between you and the others.
What does a lawyer cost?
By contacting a ONE that is right for you, you can save money. Lawyers don't just give away free advice, so you're soon forced to come to a consultation. What does a lawyer cost on average? For a consultation (regardless of the duration) you lose about 90 to 120 euros/dollars. There is no immediate solution. All other times you visit (for example) a law firm, you pay 90 to 400 euros/dollars per hour. With Call The One you pay per minute, so you will never pay more than the answer is worth. It is the simplest, quickest and cheapest way to find out which legal steps you can take. With TheOne, you can have all your advisers in your pocket. Download the app and press the "Call me" button of the chosen lawyer if necessary.
Need a lawyer, but no money? Call The One is the solution to your problem!
Do you need a lawyer, but you don't have any money? Then Call The One is ideal. You decide who to call and for how long. You pay per minute, so you can decide how long you call. Don't have the financial means to call a lawyer? Then look for a lawyer with a low rate per minute with whom you can call.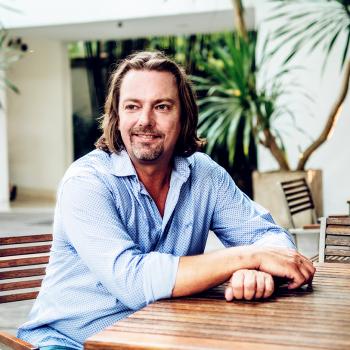 Ben Steenstra
3 mins read
Related articles
Show more
54 legal advisors
Rob van Biezen

lawyer, day and night

£ 2,50 pm

Chinyere Onuegbu

Paralegal

£ 0,42 pm

Saber Benammar

lawyer

£ 0,67 pm

María Celeste Cárcamo

Law student

£ 0,09 pm

Michelle Katiyo

Tutor;Law Student

£ 0,25 pm

Marcelo Dillon Nunes

Economist/BR Lawyer

£ 0,04 pm
Show more