Microsoft Excel Specialists
Microsoft Excel specialist wanted? Then you are at the right place at Calltheone.com. Here you will find many specialists who can quickly help you solve a difficult Excel problem. How do you quickly create a pivot table or do you duplicate one sheet against the other? Call one of our Excel experts and get help immediately.
Of course, you can also contact a specialist to get lessons in Excel. Do you prefer to use Google sheets instead of Microsoft products? No problem. Just take a look at the expert's profile to make sure he/she can help you with this.
Microsoft Excel Expert wanted?
Don't you find it fascinating to see how many different types of people know a lot about Microsoft Excel? On which platform can you get lessons from someone with a PhD, or from someone who lives in central Europe?
That is the power of TheONE. You not only get answers to your questions, but you also come into contact with people from all possible backgrounds. The great thing is: every expert signs up at TheONE because they believe they can help you!
Never again dependent on your colleagues
Have you been looking for an MS Exel specialist for a long time? Within your company, you often have someone who can help you, but he just doesn't have the time if you need him. That problem is solved with TheONE. We have Excel experts who let you impress your manager. The good thing is, he never finds out you had a little bit of Excel help :-)
What Excel problem can they help with?
Well, you make it up. Here are some Microsoft Excel issues that our experts could help with. Before you video call them, always read their profile to make sure that they can help you further. If you are not satisfied by the way. The first minute you call is always free. Here are some Excel problems:
Create pivot tables
Duplicate sheets
You have broken an important sheet
You want to make a complicated formula
You want to split data
You will just see that your problem is not listed. Do not worry. View the experts' profiles and just call one.
Do you not want Excel help but lessons?
Of course, you can also get Excel lessons from our experts. Some experts even offer the possibility to agree on a fixed amount. Then you do not pay per minute, but you immediately know where you stand in advance.
In addition to Excel specialists, we also have Word specialists who can teach you everything you need to know about word processing.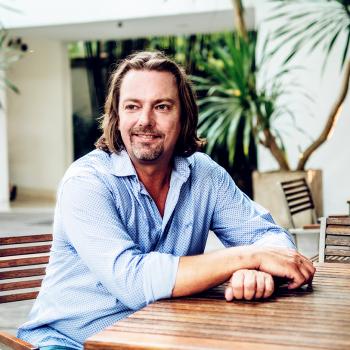 Ben Steenstra
3 mins read
Related articles
Show more
86 spreadsheet specialists available
Ömer Lütfü Neziroğlu

Math Engineer

€ 0,13 pm

Amber Hawkins

Computer training

€ 0,20 pm

Pia Vermaak

Online ESL Teacher

€ 0,39 pm

Peter Wanga

Creativity

€ 0,45 pm

Veronica Morrison

Teacher

€ 0,45 pm

Dewald van der Walt

Warranty Creditors

€ 0,20 pm
Show more