Microsoft PowerPoint Specialists
Microsoft PowerPoint is next to KeyNote the most used presentation tool in the world. From simple slides to complete investment memorandums are created in PowerPoint. Do you have a question about how to create animations, import tables or do you need help with the layout? Call a PowerPoint expert via live video calling! You pay per minute and the first minute is free.
Microsoft PowerPoint has been around since 1987 and has undergone many developments. Originally, the slide presentation program was created for Steve Jobs' McIntosh, which focused entirely on the graphics industry. Three months after its introduction, the company was taken over from its creators for substantial capital and incorporated into Microsoft. Today, PowerPoint is part of the Microsoft 360 program, which includes Word and Excel.
The biggest counterpart to PowerPoint is KeyNote, which comes standard with every Mac. Unfortunately, PowerPoint works on a Mac, but KeyNote does not work on Windows. Because Microsoft dominates the business services sector, PowerPoint has more users than KeyNote and is considered to be the standard. The files of PowerPoint and KeyNote are interchangeable.
How does PowerPoint work?
PowerPoint works with slides that can be played automatically or with a click of the mouse or pointer. Each slide can be designed separately and the software package provides a large number of sample slides that you can use free of charge. On the internet, you will also find many templates, but some do ask for money for it.
With just a few clicks, you can display images, videos, texts, and tables, and with PowerPoint, you don't have to be talented in graphics to build a good-looking presentation. With PowerPoint Online, you can also work together on a presentation.
Export PowerPoint to PDF
PowerPoint is often used to create flyers or menus and export them to PDF. PDF files can easily be used by printers, so you can create very cheap printed documents. PowerPoint is also used to create teaching materials. This way, the teacher can go through the lessons step by step and then send a PDF with all the lessons afterward.
Designing PowerPoint presentations
Some people have trouble designing beautiful slides. That's why designers at TheONE offer to help you with the design from a distance. The only thing you have to do is indicate with text what should be on which slide and the rest the designer will do for you. You can also use story tellers on TheONE. They can support you in building up your presentation or getting your message across. Presenting is a profession that everyone can learn, but it starts with the core message. After that, the design follows.
Frequently made PowerPoint presentation mistakes
Actually, there are not many mistakes made in a PowerPoint presentation. There is only one big mistake that unfortunately is still made too much. Bullet Points and more bullet points. Nobody is waiting for a whole list of bullet points to be read out. An image with one word or a small sentence always has more impact. And if you tell a good story along the way, the message will stick. Bullet points are only useful as a summary of a series of facts that have been told before.
Do you want support for your PowerPoint presentation? Call someone from TheONE now and get a PowerPoint Specialist on the phone right away.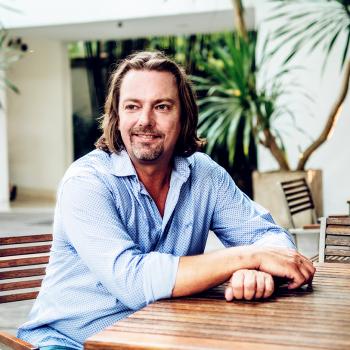 Ben Steenstra
3 mins read
Related articles
Show more
86 spreadsheet specialists available
Ömer Lütfü Neziroğlu

Math Engineer

€ 0,13 pm

Amber Hawkins

Computer training

€ 0,20 pm

Pia Vermaak

Online ESL Teacher

€ 0,39 pm

Peter Wanga

Creativity

€ 0,45 pm

Veronica Morrison

Teacher

€ 0,45 pm

Dewald van der Walt

Warranty Creditors

€ 0,20 pm
Show more