Studying Abroad
Studying at a foreign school can be very expensive. You will have to move, rent a room or a house and each month you need to have enough money to eat. Working alongside your studies is sometimes difficult because studying takes up a lot of time. That is why there is a solution that costs much less time and money. Study online at CallTheONE. You can search for the subject you want to learn, select a private teacher and you can start your first lesson right away.
The experience of studying abroad is literally and figuratively unaffordable. But not if you study online. Whether it's a new language, marketing, management or music, you choose the course and a teacher is immediately available. Some teachers teach as a hobby, but others are experienced teachers. This is usually reflected in the price you pay. So there is an affordable teacher for everyone.
Studying abroad from behind your computer
Through TheONE you can study with your teacher via a live video connection. You can do this via the computer, but also via your Smartphone. Install TheONE expert app and with one click on the button, you have a connection. This is also useful if you have a short question. Calling, asking questions and direct answers.
The advantages of studying with TheONE
Always a teacher available for a course
To be taught by whom, when and where you want
Affordable for everyone
Choice of any subject you want to learn
Because the teachers at TheONE come from all over the world, you can also take lessons in any language. Learning in your own language can be just a little easier, but if you want to learn a foreign language you can do that too.
What can you study via TheONE?
Basically, you can learn everything through TheONE. Languages like French or English, science, marketing, management, history, music, and art are much in demand. But you can also learn very specific subjects such as social media management, life coaching or business coaching.
So you can put together your own course package. This is useful if you want to study alongside a job because you determine your own pace. You can start with 1 course and then learn a new course each time. All the knowledge you need is now within reach by clicking a button.
Start today and start with a new beginning of your career.
Remote help for your essay
TheONE teachers can also help you remote with your essay when you study abroad. An alternative for making use of teachers at TheONE is to make use of professional agencies like essay writing service reviews.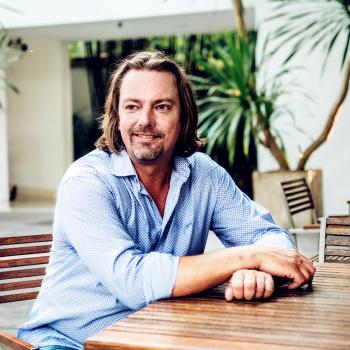 Ben Steenstra
3 mins read
Related articles
Show more
191 English teachers available
Khristi Sunnasy

Teaching

US$ 1,28 pm

Romina Alexia Reati

Yoga teaching

US$ 0,23 pm

Mel Talib

English Tutor

US$ 0,58 pm

aquillah muhammad

Teaching.

US$ 0,28 pm

Andrew Crofts

Teaching & Learning

US$ 0,30 pm

Riya Patel

Tutor

US$ 0,50 pm
Show more