Learn how to speak Spanish through online classes
Through TheONE, you can learn to speak Spanish by taking online classes via live video calls. You'll meet at your convenience and receive Spanish lessons from a native speaking teacher who will teach at your own pace. The classes will last as long as you like, and because you will be taught via video calls, you can decide where you are.
You can follow the lessons on a computer with a webcam or via your Smartphone. However, for lessons via your Smartphone, you first need to download TheONE expert App for IOS or Android.
Online Spanish lessons from a native speaker
At TheONE, teachers offer themselves from all over the world. So also from Spanish-speaking countries. But of course, you can also look for a teacher in your area. The advantage of a teacher from a Spanish-speaking country is that he or she can also tell you something about the culture. This makes it easier to understand when you use specific words and how they relate to someone from that country. They can also help you with a translation.
How much does online Spanish class cost through TheONE?
You pay Spanish lessons through TheONE per minute. The first minute is free, and after that, you pay a fixed price every minute. Many people find this convenient because you can decide for yourself how long each lesson lasts. For each profile of a Spanish teacher, the rate per minute is mentioned.
Private lessons where and when you want
Spanish language lessons via live video calling
Start today with one of the 3599 Spanish teachers
Pay per minute only as long as the lesson lasts
You can also agree on a fixed price in consultation with the Spanish teacher. That is something between you.
How effective are online Spanish lessons?
Some people prefer classroom learning, and some people prefer self-study. However, online Spanish lessons via live video calls have proven to be a very effective way to learn the Spanish language quickly.
You get 1-on-1 lessons and learn at your own pace. With TheONE, you are not stuck with one teacher. You can choose any teacher you want.
With most Spanish teachers, you do not need textbooks. The teacher can share his screen and let you watch. You can do the same so that the teacher can see what and how you can read and write the Spanish language.
How fast can I learn Spanish online?
Some people learn faster than others. And, of course, it matters how often and how hard you study and practice. Most people can have a conversation in Spanish within 2 to 3 months, and if you have a lot of talent for languages, you can do it much faster.
Can I try an online Spanish lesson before doing a whole course?
Because at TheONE you pay per minute, you can try as many classes as you like. The first minute is free to get acquainted with a short introduction. If you decide to change teachers after a few minutes, it's no problem at all.
Can my child get Spanish tutoring online?
TheONE is ideal for online Spanish tutoring. There is always a tutor available to help your child get started. They can practice the language together, and the tutor can support your child in Spanish grammar.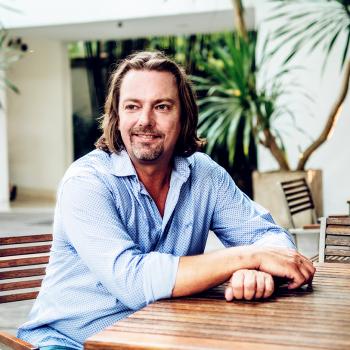 Ben Steenstra
3 mins read
Related articles
Show more
197 Spanish teacher available
Rosilainy Mejia

Cook, teach Spanish

€ 0,12 pm

Carmen Ferreira

Teaching and reading

€ 0,29 pm

CHRISTIAN GIOVANNY

SPANISH TEACHER

€ 0,07 pm

Ruben Meneses

Spanish Teacher

€ 0,27 pm

Saul Santizo

English Teacher

€ 0,30 pm

Maria Solange Caldera

English teacher

€ 0,08 pm
Show more