Anxiety management tips & techniques
Instant anxiety management tips and techniques from an online coach or personal and mental coaches at CallTheONE. Benefit from many experiences about anxiety management and how to cure your fears. You are only ONE call away from making the first step to talk to professionals who know what you or the person you know, experiences.
The best anxiety management tips and techniques
Anxiety is for some people, the most significant limitation of personal growth and happiness. Studies have for many years proven that Anxiety can cause diseases from a dull headache or migraine, to not leaving the house anymore and even to different forms of cancers!
Anxiety is not something from the outside but starts within ourselves. Personal coaches at CallTheONE have experience with and knowledge about people with anxiety and can help you with tips and techniques to overcome your anxiety. They know how to talk to you if you have anxiety and give you guidance to overcome it.
What is anxiety management therapy?
Anxiety management therapy is about learning to have an accurate representation of reality.
Anxiety is the meaning we give ourselves to a situation, object, person, or animal. It is not the reality but the representation of the reality the person experiences when thinking about it or being confronted with it. It makes it very illogical for externals to understand as they usually have a different - and more accurate - perspective of reality.
Learn all about fear and control from life coaches
Ask for coaching or advice via live video calling
There is always a life coach available who speaks your native language
Search the best life coach you need right now
We all have fears and some kind of anxiety
Some are frightened about the small spider, or a mouse and others are scared of losing their partner or an empty bank account. Fears keep us healthy, are part of our, apparently logical, decisions and protect us from not running naked on the highway when cars cross by at 120 Miles an hour.
Fear coaches understand the positive side of fears. So do many mental coaches and life coaches. But there is a counter side. When fear is based on the imagination that is a reality for the person itself, things can become really nasty.
"What if I truly believe that when I turn on the shower, a snake comes out and poisons me?"
I would never shower for the rest of my life!
What are the top 10 most common fears?
ABC News once posted this list of most common fears:
Social phobias: fear of being judged
Acrophobia: fear of heights
Pteromerhanophobia: fear of flying
Claustrophobia: fear of enclosed spaces
Entomophobia: fear of insects
Ophidiophobia: fear of snakes
Cynophobia: fear of dogs
Astraphobia: fear of storms
Trypanophobia: fear of needles
Hypengyophobia: fear of responsibility
But these are just a few common types of fears that most of us can live with. How about the fear a painting come alive willing to harm us? Or the fear that you will always fail.
Anxiety management, treatments, and therapy
Anxiety management life coaches, mental coaches, and therapists at CallTheONE know cured people from the past who have similar anxiety and know how to handle this with respect. They know treatments to make people with anxiety feeling more relaxed in life. For example, they can teach you about priming to overcome fear and anxiety.
What can you expect from an instant anxiety coach or therapist?
First of all, you need to know that usually, a personal relationship with any kind of coach is the most crucial thing before coaching has any effect. That is why at CallTheONE you only pay per minute and the first minute is free. If you find the right connection with the right online anxiety coach or therapist, you probably will experience the following:
Anxiety Coaches and therapists will usually ask you questions to check your perception of reality.
The therapy is not about what you see wrong but what you could see in other ways
The sessions will be to empower you instead of to tell you are wrong
How long does an anxiety management therapy or coaching session take at CallTheONE?
It all depends on you and the anxiety coach or therapist. Many aspects are important here. Some tips to make fast progress in overcoming fear for a client at CallTheONE are:
If you have no good feeling about the coach or therapist, cancel the call!

If you feel money is more important for the therapist or coach, leave the call!!

If you have to think about the questions asked by the anxiety coach or therapist, he probably does a good job.

Don't expect that anxiety is gone after minutes or hours. It took years to create anxiety. Give it some weeks.
Anxiety coaches and therapists at CallTheONE are online to help you with your anxiety. Try it now!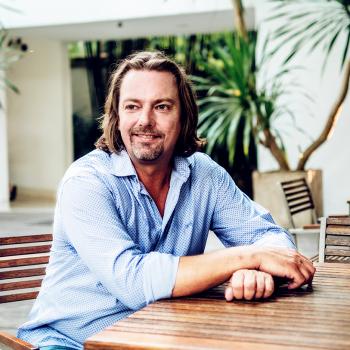 Ben Steenstra
5 mins read
Related articles
Show more
59 mental coaches and therapists available via live video calling
Pierre Holtzhausen

Full time Life Coach

€ 0,55 pm

Anthony Koller

I am a psychiatrist.

€ 1,00 pm

LC Nilsen

Psychology student

€ 0,42 pm

Daria Magda

Qi gong practice

€ 0,33 pm

Anouk Elzerman

Psychologist

€ 0,33 pm

charlie Banks

Recovery Specialist

€ 0,50 pm
Show more