Marketing tips
For marketing tips and advice, you are at the right place. Nowadays many companies employ a marketing specialist who takes care of all marketing activities. But what if you don't have this? Then there is a good chance that you or other employees will have to take up the marketing activities. Since marketing is a broad concept, this can cause problems and possibly create additional costs.
Marketing tips and advice
At CallTheONE, marketing professionals are ready to give you marketing advice and marketing tips. You have your own marketing coach at hand, with just one click on the button. Press the "Call me now" button to contact a marketing specialist who, in your opinion, meets the requirements. Are you not completely satisfied with his or her marketing advice? Then look for a new marketing consultant who can help you.
At CallTheONE you pay per minute, so you will never pay more than the answer is worth. With CallTheONE you can get in direct contact with a marketing specialist who can help you with your questions. Where you may have to search the Internet for hours for an answer to your question.
Forget about online search engines and call a marketing specialist right away! Why?
Quick answer to your questions about marketing
Concrete and targeted marketing tips and marketing advice
Possible cost-saving and turnover increase
People from all over the world are registered at CallTheONE. It is therefore important to find a marketing specialist or a Marcom professional who speaks the same language as you. You can also get specific advice by looking for a marketing specialist who specializes in a certain area of marketing.
Choose the right expert for targeted information and help
The marketing of a product or service is often outsourced to a marketing agency, advertising agency or online marketing agency. This can result in considerable monthly costs. However, this is not always necessary. Some marketing and promotional activities can also be handled internally.
How do I choose the right TheONE expert?
Marketing is a broad concept. What kind of a marketer are you looking for? Are you going to write new content for your website, for example? Then seek help from a TheONE expert who is a content marketer. This specialist can advise you and guide you in which content you should create for your brand or company.
Do you want to improve your internet marketing? Then look for an online marketer who can help you with search engine optimization. In addition, you can distinguish in many different branches of online marketing such as social media marketing, e-mail marketing, video marketing and so on.
In addition, there are many other forms of marketing. Think of affiliate marketing, direct marketing or influencer marketing. So it is important to find a TheONE expert who is specialized in what you think you need help with.
Improve your marketing? Find TheONE for help!
By improving the marketing of your company, you can take advantage of your sales opportunities. A marketing coach can tell you exactly what to do to improve your marketing. If you have to find out and apply all this yourself, it can take quite some time. To improve your marketing it is recommended to have a marketing expert who can help you with this.
What can a marketer advise and help you in?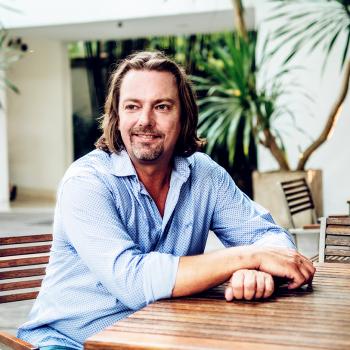 Ben Steenstra
4 mins read
Related articles
Show more
182 marketing specialists available
Jose Pallas

Digital strategist

€ 0,37 pm

Geert Pelsma

Marketing strategist

€ 1,50 pm

Izrrael Sandrea

Digital Marketing

€ 2,00 pm

Jose W.

Digital marketing

€ 2,50 pm

Rick De Vlieger

Online marketeer

€ 2,75 pm

Ruben Valle

Marketing/Education

€ 0,22 pm
Show more