PR consultation and advice
Do you or your company need the approach of a PR consultant who can help you with your public relations related questions? Then you are at the right place at CallTheONE. Of course, you can have your PR marketing carried out by an expensive PR agency, but the PR specialists affiliated with CallTheONE have a lot of experience with PR marketing and can provide you with excellent PR tips and advice. All you have to do to directly set up a PR consultation via live video calling at CallTheONE, is to choose a PR specialist who can help you with your public relations issue. Just by clicking on the "call me now" button in the profile of the PR specialist of your choice in our The ONE expert app you can get in touch instantly.
PR consultation from a Public Relations specialist
A PR consultant can easily be found at CallTheONE from all over the world for a PR consultation instantly. There are several PR specialists from all over the world affiliated with CallTheONE, choose one and they can speak to you directly through a live video call. Through the live video interaction, you can ask all your questions to the PR consultant of your choice where you need an answer. And the best part of this concept is that you pay per minute so you never have to pay more than the answer is worth.
PR marketing is actually in a grey area because it is difficult to measure the value of a PR campaign, but this does not mean that hiring a PR agency is pointless. The affiliated PR advisors at CallTheONE can provide you with excellent PR marketing advice. So don't hesitate and contact a PR advisor of your choice at CallTheONE!
Do you want to hire a PR agency? Call a real PR consultant at CallTheONE!
Developing a good PR strategy is a very important part of a company's strategy, but it is also true that a good PR strategy depends on the information you have. The help of a PR specialist can come in handy. A representative of CallTheONE can provide you with targeted advice so you can save a lot of money (before you hire an expensive PR agency). Based on the specific advice of a communication advisor at CallTheONE you can determine in which area a PR agency can or can't be of value to you.
PR Marketing convenient for your company?
There are several things to consider when drafting a PR campaign. A PR consultant can help you formulate your PR strategy by going through the following steps, such as:
Step 1: PR Strategy: research first
Step 2: PR Strategy: make the essence clear (necessity within the company)
Step 3: PR Strategy: combine the two previous steps to use them to sharpen the strategy
Step 4: PR Strategy, identify and understand media targets (how to reach them?)
Setting up a PR campaign without the necessary knowledge is extremely difficult, so please contact a PR consultant in advance for the right PR consult via CallTheONE. The communications specialist can help you by providing the necessary advice about a PR campaign. By improving the marketing of your company you will be better able to use (possible) sales opportunities. A PR specialist can tell you exactly what you need to do to improve your marketing. When you have to find out and apply all this yourself, it can be quite a time-consuming job. In order to improve the PR strategy, it is therefore recommended to hire the right PR specialist who can help you with this.
What can a PR advisor advise and help you with, among other things?
Preparation and execution of PR and marketing activities
Drafting a PR plan
Setting up a complete customer survey
Campaigns and advertisements
Influencer marketing campaigns
Online marketing, affiliate marketing, and other marketing formats
So don't hesitate and call a public relations specialist at CallTheONE!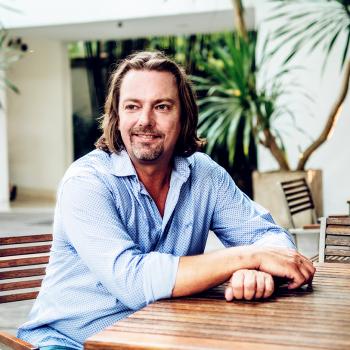 Ben Steenstra
4 mins read
Related articles
Show more
21 communication coaches and trainers available
Laura Malache

Journalism

US$ 0,13 pm

Amanda van Loon

#writing

US$ 0,49 pm

Paula Vaccaro

Film Producer, Journalist, Writer

US$ 2,83 pm

Reggi Salguero

journaliste

US$ 0,17 pm

Narges Badiyan

writer & journalism

US$ 0,06 pm

Manuel Fuentes Calderón

Journalist

US$ 0,68 pm
Show more