Influencer marketing advice
Get instant influencer marketing advice and receive tips and tricks from real experts on social influencer marketing. Influencer marketing is booming as companies are increasingly using influencers to make their brand, products or services known to their target audience. They make use of vloggers, bloggers, and other content makers often via an influencer marketing agency. The use of such an intermediary is in some cases not even necessary. CalltheONE is simpler, faster and much cheaper than using an intermediary.
Direct influencer marketing advice
With a global network of experts in almost every field imaginable, you can now contact an expert in the field of influencer marketing and start a conversation via live video at CallTheONE.
So why use an influencer marketing agency? You can directly use the expertise of one of the CallTheONE experts. Your questions regarding influencer marketing can be answered quickly. The influencer marketing experts are directly available via live video calling and can share the same knowledge, experience, and insights with you at a fraction of the costs of an influencer marketing agency.
At TheONE several influencer marketing coaches from all over the world have signed up. Find a suitable expert who can guide and advise you in all phases of influencer marketing. You pay them per minute so they never cost more than the answer is worth. With TheONE you can have all the necessary information at hand. So download the app and click on the "Call me now" button of the desired online influencer if necessary. Get the answer you need right away without spending hours searching the internet to learn more about influencer marketing.
Forget Google and get help from an expert! Why?
CallTheONE experts offer targeted and concrete coaching and advice in the field of influencer marketing
Save yourself unnecessary frustration and costs
Quick answer to your questions on influencer marketing
CallTheONE experts can help you with all questions regarding influencer marketing. Think for example of questions like "what is a social influencer" or "what is influencer marketing about" and "how do I select the best influencer for my brand?"
Learn about influencer marketing and ask advice
If you want to pick up the entire influencer marketing yourself, it can take a lot of time and money. Fortunately, there is a possibility to get help in a simple, fast and cheap way. By contacting a CallTheONE expert you can save a lot of time and money. People from all over the world have registered at CallTheONE. Find an expert who speaks the same language as you and who offers the expertise you seek.
Why should you use an online influencer?
Influencer marketing has grown immensely these recent years due to all social media platforms. The rise of influencer marketing has made companies achieve better and better results. This form of online marketing makes it possible to market products or services in a different way through influencer marketing. Namely in an authentic and sincere way, as is the case for example with the so-called social influencers within Instagram.
For many companies, it is initially not profitable to immediately attract the most popular (mega) influencers. Less popular (micro) influencers may be better suited for this. TheONE experts can advise and guide you immediately via live video calling.
Setting up an influencer campaign with the right influencer strategy
The right strategy is very important in influencer marketing. CallTheONE experts can give you guidance in drafting a good influence marketing strategy. Think for example of a concrete action plan in which you determine together what actions should be taken.
This includes the choice of a social media channel, influencers and target group. An influencer marketing expert can tell you, for example, which marketing channels you could be most successful.
Always consider the responsibility you have as an advertiser or influencer. Most influencers will not cooperate with a propoganda campaign.
Advice on the right influencers for your brand/company
Choosing the right influencers to spread your message is very important. For example, do you choose micro-influencers or is it wise to go directly for top influencers like famous people in the lifestyle and fashion industry? These are questions you can ask an expert. This way you can use the available budget for influencer marketing in the right way among the people who would really like to buy something from you. It is also possible to just ask simple questions like "who are the best social influencers today on Instagram?". Don't wait any longer and get in touch with an expert of your choice at TheONE!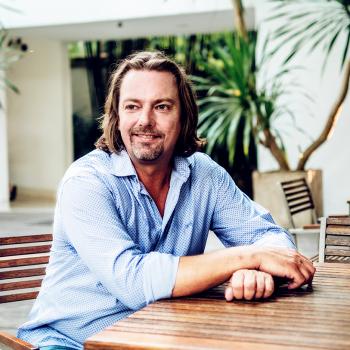 Ben Steenstra
4 mins read
Related articles
Show more
10 influencer marketing specialists available
Izrrael Sandrea

Digital Marketing

US$ 2,37 pm

Richenell Loen

Personal Branding

US$ 1,00 pm

Nadine Scheel

Social Media Expert

US$ 1,18 pm
Show more