Instant contact with tennis players
Are you looking for a new sport or hobby, then Tennis might be just the thing for you. What should you look out for before you take out an expensive tennis lesson subscription? Save yourself the disappointment and call one of our tennis experts via TheONE and receive immediate remote advice via live video.
From the convenience of your living room, you simply call a real tennis expert who helps you with your questions. And you pay the expert per minute that you speak. And the first minute is always free, how friendly is that. Call now and receive your personal advice from a tennis player immediately.
Tennis is one of the most practiced sports in the world. It is very healthy for your body and mind. In addition, it is also a social sport, because you do not play it alone and you often meet new, fun people on the tennis court. Tennis is a sport for young and old, and everyone can learn it. If you have any questions, call one of our tennis experts for direct advice.
Beginners tip 1: ask an expert
If you want to start playing tennis as a sport you can still have many questions and it is useful to seek independent advice from a true tennis expert. You can often stop by a tennis club in your area or get advice from a tennis school. You can also call a tennis expert via TheONE website or app and you will immediately have your first answers.
Beginners tip 2: book a trial lesson
Tennis associations and tennis trainers are always open to new people. So it is always possible to book 1 or 2 trial lessons with a tennis trainer, so you quickly find out if this is really your sport.
Beginners tip 3: your outfit
Prevent injuries and make sure you have the right equipment when you really play tennis. The two most important parts of your outfit are:
The tennis racket
The shoes
With the right tennis racket and tennis shoes, you prevent unnecessary injuries and you can optimally enjoy the sport. The right independent expert can advise you well before you purchase from a store or internet shop. Easily find an expert on Calltheone.com who will advise you on your tennis equipment.
Tennis advice for the advanced
Have you been playing tennis for some time, but do you have questions about your tennis equipment or do you want advice about a certain part of the game? Then call a tennis expert directly via TheONE. Thanks to the live video connection, the tennis expert can immediately watch you and, for example, quickly advise you how to get more power out of your service.
Direct live advice
You don't want to search Google for a long time for that one article about tennis that answers your question. Or you can find that one YouTube video about tennis that might help, and which is not yet available in your language. With CallTheONE you have direct advice from a tennis expert of your choice via live video. How easy is it?
That is how it works:
Find a tennis expert via TheONE
Find the profile of the tennis expert you want to talk to
Call directly via your computer or your smartphone or place a request to make an appointment
The first minute is free and after this, you pay per minute the specified rate from the tennis expert as long as the conversation lasts
After the call, rate your experiences with the expert to help others in their search for the right expert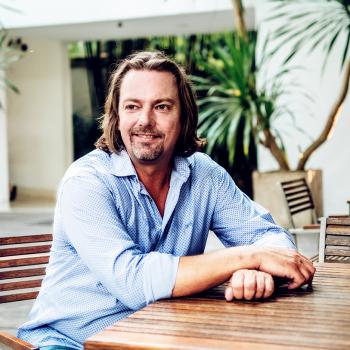 Ben Steenstra
4 mins read
Related articles
Show more
194 personal trainers available
Frits van Noortwijk

Leadershipscoach

US$ 1,46 pm

Marcela Cmarkova

LifestyleCoaching

US$ 1,66 pm

Mursal Ahmadi

Psychologist / Coach

US$ 1,51 pm

Maria Lia Dartiguelongue

Freelance Life Coach

US$ 0,58 pm

Rey Keten

Life Coach & Mentor

US$ 0,98 pm

Volha Khatkevich

life and food coach

US$ 0,31 pm
Show more