Personal sports trainers for online fitness and workouts
Get in shape with personal sports and fitness trainers and do some guided workouts. All kinds of instructors are available at CallTheONE from all over the world, willing to share their knowledge and expertise with you via live video calling. Find the advice or trainer you need and call with your new personal sports trainer instantly.
How to find a personal sports trainer for fitness and workouts
There are many different kinds of personal sports trainers to do a workout when and where you want. Search in our search bar for the personal sports trainer you are looking for and directly see the profiles of the instructor that fits your needs. You can start exercising today without any injuries!
All our online personal sports trainers are willing to share their knowledge as a trainer with you in exchange for a small fee. Within our platform, you will pay the personal sports trainer of your choice per minute. The first minute is always for free, as this is a friendly way of starting the conversation and getting to know your trainer.
Before you call for advice, look at their profile, and also see if they already have a good rating from other users. This helps you to find the right sports trainer before you start your workout via video calling.
What kind of sports trainers are online available?
Soccer trainers
Trainers in golf
Dive trainers
Swim trainers
Cycling trainers
Boxing trainers
Rugby trainers
And much more
Within these different areas of expertise, there are a lot of related areas where sports trainers are specialized in.
Remote advice from a personal sports trainer via live video calling
Nowadays you don't have to travel to a store to seek the information you need. Just ask a sports coach via live video calling and get an answer straight away, and you only pay for the time you are calling to the online personal trainer via our platform.
Real personal fitness and sports trainers on-demand
Everyone is a real expert in something, either you are skilled because it's your job or just because it's your passion. Whatever it is, all online personal sports and fitness trainers are willing to share their knowledge on-demand with you.
Many related areas of sports expertise
If you are looking for advice on a particular sport, you can search on CallTheONE for your sports trainer. But don't forget that there are many aspects of sports. A mental coach, for example, can help you out if you are stuck on the mental side of the sport you are playing. So make sure you search for the right area of sports expertise.
Sometimes you need instant and physical assistance
Even if you need to buy new equipment for your sport of choice, it can be helpful to ask real and honest advice upfront from a real sports enthusiast on our platform. This will help you in your choice before purchasing your equipment in a store or online and will save you a lot of time and money.
How to start running with an online personal trainer?
To start running with an online personal trainer, you can call The ONE of your choices. The first minute is free, so you can see if this coach is the one you are looking for. You can ask questions on how to start, what gear you need, the best running shoes or make a schedule of how often, and how long you want to run.
CallTheONE is here to connect everyone
We want to make it as easy as possible for people all over the world to share their knowledge and expertise with others. Because we believe that everyone can be of value to another. Find the right expert for you and get connected via live video calling.
Go and search for an expert in the field of sports where you need assistance, select the sports advisor that fits your needs and call directly via live video calling.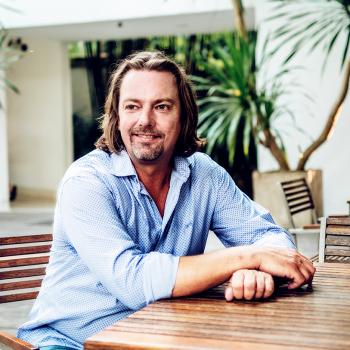 Ben Steenstra
4 mins read
Related articles
Show more
151 personal trainers available
Salim Haddad

personal trainer

US$ 1,25 pm

Jennifer-Jayne Stone

PT & Online Coach

US$ 1,60 pm

Louis Dollé

Personal Trainer

US$ 1,16 pm

Adrian Vatra

Model/FitnessTrainer

US$ 0,26 pm

David Stevic

Fitness

US$ 2,66 pm

Yassine Moti

crossfit athlete

US$ 0,32 pm
Show more