Sports Coaches for Weight Loss
Everyone knows it and yet sometimes we want it to be different. If you burn more calories than you consume, you lose weight. By exercising you increase the number of calories you consume which can cause you to lose weight, but if you still consume more calories, you will not notice any results. Online workout and fitness coaches at TheONE can tell you all about it because in some cases it gets even more complex.
If you want to know how you can best lose weight through sports, please contact a sports coach via Live Video Calling. They will immediately tell you everything you want to know.
If you are overweight then it is wise to lose weight. You live longer, feel fitter, more vital, get more energy and generally will look better. Losing weight is not easy for some of us. It takes a lot of discipline and therefore self-motivation is important to keep it up and that can be quite difficult sometimes. Sports coaches at CallTheONE are there to support you. They will motivate you, give you tips and advice and they will do everything in their power to help you reach your target weight.
It is possible to lose weight by exercising. But that doesn't mean that you lose weight immediately. Muscles are heavier than fat and exercise gives you more muscle, so at first, you may even gain weight. However, that doesn't mean that you will also grow in size. With the right guidance of a sports coach, you can prevent doing weeks of sports without seeing any results.
How does losing weight under the guidance of a sports coach, work?
Of course, you have to do the work yourself, but the support, directions, and tips of a sports coach will help you to achieve your goals. The sports coach will motivate you to discipline and give you insight into what you can pay attention to in terms of diet. The right diet ultimately determines the weight you can achieve, but sports like fitness determines the shape of your body. This means sports coaching for you:
Insight into your diet and tips where you can still improve
Tips and advice on which sport and frequency of sports are healthy for you.
Motivation when you need it
Training schedules and nutrition plans
Watch out: A sports coach knows a lot about food and weight loss, but is not a dietician!
What results can you expect with a sports coach?
How much you can lose and how fast depends on many factors. The norm is that you can lose an average of 2 to 3 kilos per month. Even though it is possible to accelerate this, almost all experts advise against it. The sports coach can provide you with detailed information about this. Losing weight too quickly can not only result in the so-called yo-yo effect, but it can also have serious consequences for your body and cause irreparable damage.
Remember that you did not gain weight within 1 day. This has taken time. So it also takes time to lose weight again. More sport will certainly contribute to this and sports coaches at TheONE will be happy to help you.
Sports coaches and supplements
There are a lot of illegal supplements that make that you can lose weight very quickly by exercising. Never use these supplements! They can be very harmful to your health and sports coaches who are caught advising you to do so via TheONE will be removed from our platform immediately. The best way is to lose weight is through exercises like fitness or gym and healthy eating. If for any reason you do not lose weight, please consult a dietician. They are specialized in people who live a healthy life and exercise sufficiently, but still, do not lose weight.
Would you like to be supervised by a sports coach to lose weight? Call now. You pay per minute and the first minute is free.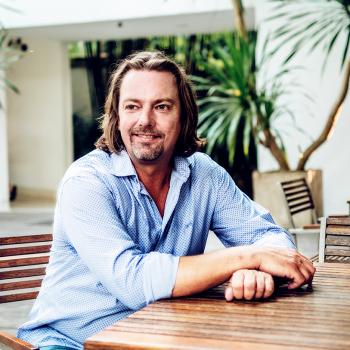 Ben Steenstra
4 mins read
Related articles
Show more
68 people who know about losing weight available
Salim Haddad

personal trainer

US$ 1,25 pm

Volha Khatkevich

life and food coach

US$ 0,28 pm

Jose W.

Digital marketing

US$ 2,68 pm

Laudy Martinez

Medical studies

US$ 0,20 pm

Tizian Kai

Personal Trainer

US$ 0,14 pm
Show more