Online personal fitness trainers
The most affordable and easy way to have your own personal fitness trainer is having online fitness training at TheONE. Have you ever thought of starting with Fitness Training? Do you have the will, but not always the discipline or motivation? Fitness coaches from all over the world are online to help, motivate and support you via live video interaction.
You can see and hear each other remotely via live video, so you get exactly the right instructions. Personal online fitness trainers on CallTheONE know how to do the right exercises that fit your body. They motivate you to go that extra mile, but at your own pace in your own living room, garage or garden.
Allow yourself the attention of personal guidance from a fitness trainer. It is more effective, more fun and you will stay motivated. Start today, because there is always instantly a personal fitness trainer available.
THE BEST PERSONAL FITNESS TRAINERS ARE ONLINE
Why go to the gym if you can have the best personal fitness trainers in your living room via video calling? Do your workout when, where and with who you want via TheONE.
Everyone has his or her own motivation to work out. Lose weight, feel better about yourself, you want to live healthier or have more muscles. Your goals are the goals of the personal online fitness trainer.
If you want, you will also receive tips and advice during the workout about your posture, eating habits, and mental state. Because fitness is more than just doing a few exercises. Fitness training is about getting fit and staying fit.
Remote fitness training via live video calling at your convenience
Book now your own personal fitness trainer
1596 personal fitness trainers are available in 130 countries
24/7 available via live video calling
Pay per minute only as long as the lesson lasts
Personal online fitness trainers have a passion for physical and mental health. They, therefore, have a suitable exercise for each objective. The amount of exercises they know makes a lesson never boring and it is easier to stay motivated. Of course, the fitness trainer takes your pace and condition into account, after all, it is about you. Some personal trainers even have a blog where you can read about how your body and mind work together.
How does remote fitness training work on CallTheONE?
All remote personal fitness trainers have their own plan of action. That is why it is important to state your wishes and goals so that the trainer can take them into account. This is how easy it works:
Search for your personal fitness trainer based on the profiles and ratings.
Call via the "call" button and immediately get a fitness trainer on the line. This can be done via your Smartphone or your computer with a webcam.
You can hear and see each other via the live video connection. Ask if the online fitness trainer can help you and has time.
Discuss your goals and start your first training.
With most trainers, you pay automatically per minute and the training lasts only as long as you want. (the first minute is free)
Because there are Fitness professionals from all over the world online, you can decide to try someone else every time. It is often more convenient and effective to always train with the same personal fitness trainer because you can work on something purposefully.
Which gear do you need for online fitness training via CallTheONE?
In the first instance, you don't need anything to start fitness at home under the guidance of a personal trainer. Of course, it is nice to wear comfortable sportswear, but you don't need anything else.
By making good use of your own body is easy through push-ups, squads, pelvis lifts, crunches or sit-ups. But other fitness exercises are also easy to do without aids. Did you know that some fitness trainers believe that the use of equipment does not help at all in some cases?
What are the benefits of online fitness training via CallTheONE?
In addition to your privacy, personal contact and customized exercises, online fitness training with the help of a personal coach is one of the cheapest ways of fitness. There are also other benefits:
No travel time and training when it suits you
The lesson lasts as long as you want
Always customized tips and advice.
You are not committed to monthly subscription costs
More motivation through personal contact
Weight loss or more muscle mass
More energy, motivation and optimism
Sharper of mind
Healthier skin
Longer life expectancy
Prevent fitness injuries with an online fitness trainer
Personal online fitness trainers have often studied for years to know how to build muscle and protect against injury. An injury can therefore easily be prevented under the supervision of a professional fitness trainer. He knows exactly which exercise you should do and how to prevent injuries. If you already have an injury, the trainer can advise you how to relieve the muscle or muscles.
Your own remote personal fitness trainer is affordable now for everyone!
Remote fitness coaching is affordable for everyone because the fitness training lasts as long as you are calling. You only pay for the called minutes. So you never pay too much for lessons with a no-show. No monthly subscription fees and no gym fees at all. You only pay for the minutes of Personal Guidance of the Online Personal Fitness trainer of TheONE.
Fitness for women via live video calling
A woman's body is different from a man's. We all know that by now. That is why there are fitness trainings that are specially tailored to women. A slimmer, tighter or fuller butt or a work-out for a tighter belly? Thanks to the personal guidance you indicate what your goals are and the personal fitness coach helps you to achieve them.
More than Fitness Training from your own online personal trainer
Fitness and a good workout is more than the exercise itself. A Personal Online Fitness Trainer gives you that little bit more so you will see quick results. The Fitness Coach from CallTheONE watches your posture, the intensity and the frequency with which you do an exercise. But you will also talk about your lifestyle and your diet.
Nutrition is important for a good work-out
They sometimes say: "you are what you eat". Do you want to be, become or stay fit and vital? Then healthy food belongs to a good work-out of a professional Online Personal Fitness Coach. They can explain everything about what nutrition does to your body and what you can pay attention to. Most Personal Fitness Trainers on CallTheONE are nutritionists and you can take advantage of that.
Lifestyle guidance thanks to an Online Personal Fitness Coach
Do you have a lot of sedentary work or do you prefer to lie on the couch than to walk in the forest? A short work-out can mean a lot for your body, but do not forget that your lifestyle can also make a big difference.
Together with your Online Personal Coach, you can discuss where you still have points for improvement or where you might have to slow down.
Start your first lesson today. There is always a personal online fitness trainer that suits you and can make you happy.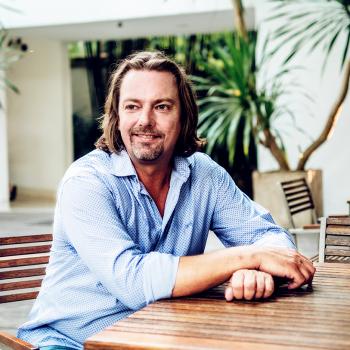 Ben Steenstra
7 mins read
Related articles
Show more
152 personal trainers available
Salim Haddad

personal trainer

CA$ 1,68 pm

shivam rodhiya

Health & fitness

CA$ 0,85 pm

Jennifer-Jayne Stone

PT & Online Coach

CA$ 2,15 pm

Adam King

Student at U of M

CA$ 0,41 pm

Louis Dollé

Personal Trainer

CA$ 1,56 pm

Adrian Vatra

Model/FitnessTrainer

CA$ 0,35 pm
Show more