Drawing talents, teachers and tips
Drawing talents and teachers can visualize what they see or have in mind or give you the best drawing tips. This is a combination of a lot of practice and talent. Drawing talents and teachers at CallTheONE are happy to share their knowledge about what they have learned and how they create their creations. Do you also want to learn how to draw or do you want your child to receive (extra) lessons? Then contact a drawing talent from CallTheONE.
You can call via a Live Video connection to receive remote online lessons. The first minute is free. You do not pay any monthly costs, but you do pay for every minute that you call with a drawing talent or teacher. Are you a beginner or advanced? Ask your help question and get the answer right away.
Online drawing lessons, courses, and private teachers
Private teachers at TheONE give online drawing lessons and courses for beginners and advanced students. For some, it is their hobby and for others, it is their profession. Thanks to the video connection, you'll have personal contact and all your questions will be instantly answered. You can take a complete course or make an appointment for the next lesson each time. Because there are so many different online drawing teachers available, you can learn an infinite number of techniques.

Learning different kinds of drawing styles
During the online workshops, you can learn different styles of drawing. Do you prefer rough sketches or do you want to learn to draw very realistically? Or maybe you want to learn how to create pen drawings or how to make cartoon characters? The different kinds of drawing styles are:
Sketching Visualization
Realistic drawing
Comic book characters
Visualize shading
Fashion design
Advertising sketches
Learn to draw to animate 2D
Thanks to digitization, it is now easy for anyone to learn how to draw in order to create 2D animations. There are several free animation software programs, but also the professional software has become relatively affordable. However, the software can't do anything without good drawings. That's why you can learn to draw especially to animate.
2D animations differ from 3D animations because you use drawings instead of 3D objects. 3D objects are not drawn but modeled in a special 3D package.

Learning to draw needs practice
Learning how to draw requires a lot of practice. Do you want to learn how to draw something abstract or a detailed portrait? At CallTheONE there are always draftsmen online who can teach you the art of drawing. Everything was drawn by hand for the computer age. Fortunately, there are still craftsmen who prefer that. Other artists prefer to draw digitally. Whatever your preference, drawing talents on CallTheONE can give you drawing lessons.
You cannot be young enough to learn how to draw and you cannot go on long enough. Once you can draw, you will never forget it. Learning to draw is, therefore, a sustainable investment in yourself. Maybe one day you can even sell your art for example at Rarible.
Ask for tips or lessons from a drawing talent
1898 creatives offer their services
Learn how to draw from a drawing teacher
Find the right talent today
Instant contact via live video calling
Pay per minute and the first minute is always free
Learn to draw for beginners via CallTheONE
The fastest and most effective way to learn to draw is to get remote lessons from teachers around the world. Whatever drawing style you want to learn, there is always a drawing teacher online at CallTheONE that suits you.
Why learn to draw via CallTheONE?
No monthly subscription costs. You pay as long as the lesson or consultation lasts.
Learn to draw from anywhere and whenever you want.
Learn at your own pace with 1 in 1 question and answer
Watch remotely via screen sharing.
Choice of drawing talents and teachers from all over the world.

Learn how to make digital drawings or art via CallTheONE
Learning to create digital art is becoming increasingly popular. In addition to a drawing tablet and programs such as Photoshop, Illustrator, Sketch or Clip Studio Paint, you don't need anything to learn how to draw. Many digital draftsmen prefer a Wacom instead of a mouse, but it is often supplied as standard with the drawing tablet. The digital drawing talents from TheONE can tell you exactly what you need.
Digital artists sometimes combine Smartphone Photography or Professional photography with their drawings. This is called mix media artists. For example, look at the work of Jeszika Le Vye.
Can everyone learn how to draw on CallTheONE?
In principle, everyone can learn how to draw . It only takes one person longer to learn it than another. Learning to draw has a lot to do with learning to look. The technology itself is gradually coming. You can try to view some tutorials first to see if you like drawing, but lessons from a real teacher - remotely - have been proven to be more effective and the sooner you learn the basics, the more fun drawing becomes.
If you are not ready yet to call a drawing teacher, you can study this movie to learn the first basics of drawing: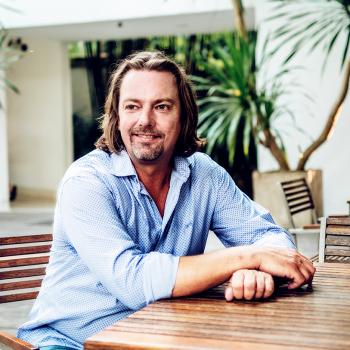 Ben Steenstra
02-05-2021 5 mins read
Related articles
Show more
Related Creatives & designers
Khristi Sunnasy

Teaching

€ 1,13 pm

Peyton Honeck

Student

€ 0,14 pm

Lebo Khaile

Tutor

€ 0,05 pm

Luke Wilson

English teaching

€ 0,79 pm

Lindie Fisher

Home school tutor

€ 0,34 pm

M Markus

Graphic Designer

€ 1,00 pm
Show more