Online physics tutors and homework support
Physics is the science that deals with substance, radiation, and energy. For some this subject is easy to understand and for others a real nightmare. In that case, remote tutors that give homework support via live video calling is a solution. Physics tutors at TheONE give tutoring when it suits you or your child. They speak your language fluently because they have subscribed to TheONE from all over the world and you pay per minute as long as the tutoring lasts.
Physics tutors are passionate about their profession and happy to share their knowledge. They take into account the learning pace of their students and make sure you understand the subject. They help to prepare an exam or to understand a difficult chapter. You can contact the physics tutors at any age on TheONE..
The advantages of tutoring physics at a distance via TheONE?
Tutorials where and when and from whom you want
Lessons last as long or as short as you want
Short questions will be answered directly
Remote lessons via live video calling
Pay per minute
1on1 guidance
Affordable for everyone
How do you find a physics tutor on TheONE?
Physics teachers from all over the world are registered on TheONE. Search by physics and immediately find the tutor that suits you. Each teacher has a profile with his or her specializations and indicates the price per minute. You will also see reviews from previous students. You can send a message or call directly via the live video connection. The first minute is free so you can be sure that you have the right tutor on the line.
Thanks to the screen share function, the student can view the screen of the tutor or vice versa.
The advantages of TheONE expert App
Thanks to TheONE expert app, you always have your own tutor in your pocket. If you have a question you can contact them directly and if they don't answer your call you can send them a callback request. The tutor will call you back as soon as he or she has time. Because there are always a huge number of teachers online, you can also call another physics tutor when your own private tutor is not available for a while. This way, you have immediate answers to all your questions.
Call today and discover how a difficult subject can be made easy with the help of a physics tutor.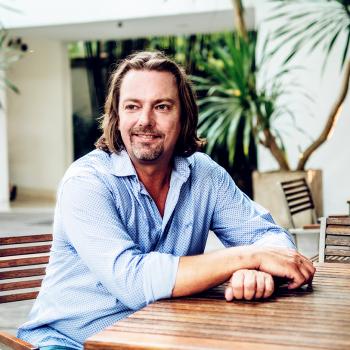 Ben Steenstra
3 mins read
Related articles
Show more
193 tutors available
Melissa Barnard

Teacher

€ 0,19 pm

Alaa Rashwan

I enjoy teaching.

€ 0,40 pm

Khristi Sunnasy

Teaching

€ 1,13 pm

Matthew Michael

ESL Teacher

€ 0,53 pm

aquillah muhammad

Teaching.

€ 0,25 pm

Pelin C.

ESL tutor/teacher

€ 0,50 pm
Show more