Online teachers, tutors and homeschooling support
Getting a remote online teacher or tutor for lessons or homeschooling support is very easy at TheONE. Learn math, chemistry, physics, biology, or more via live video calls. Teachers, supervisors, and coaches within the most diverse fields of expertise are available on-demand to teach you remote in the subject of your choice.
Instant support from an online teacher or tutor
Online learning is a trend that can no longer be stopped. But learning online via live video calling is a hype that has only recently emerged. Immediate and direct contact with the best online teacher or tutor in any field at TheONE. Homeschooling made easy!
At TheONE, you can find any online teacher or tutor from all over the world to teach you when it suits you and where it suits you. Instant homeschooling support when it suits you.
Easily learn something new at TheONE
Not everything you want to know has to take a lot of time to learn it. That's why you pay per minute as long as the duration of the lesson. The first minute is always for free. Whether you are a student, expat, a stay-at-home mom, or a professional, you can still learn something new.
Find your private teacher today
3598 teachers are available in 130 countries
24/7 available for home work support via live video calling
Pay per minute and the first minute is always free
Why get homeschooling support or study online?
Lesson via live video calling with a real teacher online
Screen sharing via TheONE makes the purchasing of teaching materials usually unnecessary
Pay per minute as long as you want
Find the best online teacher or tutor from all over the world
Instant homeschooling support via live video at TheONE
Learning remote within the comfort of your own home is the most comfortable form of education. Whether you want to learn something about a specific topic for 5 minutes or want to follow a whole course of weeks, it's possible at TheONE.
What kind of homeschooling support can an online teacher or tutor at TheONE give you?
Short questions to an online teacher or tutor via live video calling
Not everything you want to learn needs a curriculum. Sometimes a simple tip from someone who knows everything about a subject is enough to move on. When was the First World War and how did it start? What are the basic rules of English grammar? Questions that you could also find on Google, but answered faster by an online teacher or tutor at TheONE. Homeschooling support by real experts who would like to tell you more about the subject.
TheONE: The largest living encyclopedia in the world
In any area of expertise, you can find and get support from an online teacher or tutor, instructor, and coach connected to TheONE. The platform has become the largest living encyclopedia in the world with always the most current and accurate information. Whatever question you have and whatever you want to learn, the answer is always at TheONE.
Especially if you download TheONE expert App, then you have every answer in your pocket when it suits you. Studying online or learning something new has never been easier.
How to learn a language online?
Learning a new language can take months to master the language completely. Depending on how much feeling you have for languages and grammar, this is not necessary! That is why TheONE offers on-demand online language lessons via live video calling with a private online language teacher. This way, you decide where, when, and how long you will be taught at your own pace.
For most online private language teachers, the language you want to learn is their mother tongue as they are residents. That is why you can also learn about the culture and how to use the language within different social circles.
What are the most popular online language courses?
Most people want to learn to read, write, and speak English, but there are also many requests for Business English. This is because Business English is the most widely used language in the corporate world.
You can choose to learn a language online that you do not speak at all or to have a refresher course to increase your vocabulary. If you want to learn a romantic language, take a look at our French language teachers.
The 8 most popular spoken languages in the world are:
Mandarin
Spanish
English
Hindi
Arabic
Portuguese
Bengali
Russian
Tutoring for children who have difficulty with a foreign language
TheONE teachers can also teach your child a foreign language online. If your child is having trouble with English, Spanish, French, German or any other language, call the TheONE teacher via video calling. They are instantly available, and it is the most affordable way to start your personalized online language course.
Translate your document by a language teacher
Many of the language teachers can also translate your document in any language you wish. Most of them are as good as professional translation and localization services agencies.
Check our "how it works" movie here: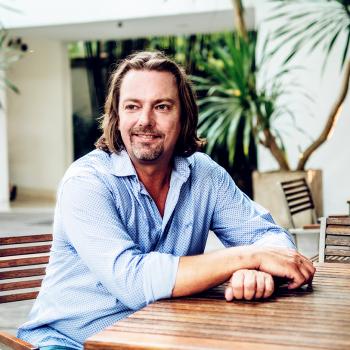 Ben Steenstra
6 mins read
Related articles
Show more
193 tutors available
Melissa Barnard

Teacher

£ 0,17 pm

Alaa Rashwan

I enjoy teaching.

£ 0,34 pm

Khristi Sunnasy

Teaching

£ 0,94 pm

Dalya Salman

Tutor, Healthcare

£ 0,44 pm

Matthew Michael

ESL Teacher

£ 0,45 pm

Pelin C.

ESL tutor/teacher

£ 0,43 pm
Show more