Online primary homework support for kids
Online primary homework support for kids at TheONE is the most effective and affordable way to help your child to become master in any subject. Do your kids have trouble with a subject at primary school?
Sometimes, if you have trouble with a subject, a little help or a short answer is enough to get you back on the right track. This is why several specialized primary homework help teachers and tutors have signed up to give primary school tutoring.
You pay the homework helpers per minute so you never have to pay more than your kids need.
What kind of primary homework help online for kids can you find here?
On TheONE you will find homework help online for kids in primary school in disciplines such as English, Mathematics, Spanish, Physics, Chemistry, Biology, etc. have signed up with us to share their knowledge and to answer all difficult questions related to their field, or to offer the right online help.
This way you can get the best online primary homework help for your kids in an accessible and cheap way without having to leave your home. TheONE online homework helpers know exactly how to help you and your kids! The great thing about this concept is that if you are not satisfied with the answer, you can just call the next online homework helper for help.
Find your private teacher today
3598 teachers are available in 130 countries
24/7 available for home work support via live video calling
Pay per minute and the first minute is always free
You are never tied to one online teacher, assistant or tutor. So don't hesitate and download the app! Press the "Call Me" button to get in touch with the TheONE that can give your kids the primary homework help that you need online. This way you get the support you want from a distance without spending hours on it. We have the solution to your problem!
Let an online primary homework helper help your kids remotely! Why?
Qualified primary tutoring teachers with a lot of experience
Don't pay more than the time you need for your problem
Instant contact with a qualified online tutoring teacher, who can help you instantly with your problem
On-demand available through video calling
Need online primary homework help? Make use TheONE's online homework service
Does your kid, or are you looking for primary homework help? Then try the online homework service at "TheONE". The affiliated tutoring teachers of TheONE have a lot of experience and expertise. They are specialized in helping with primary school homework! The online homework helper works from your knowledge level as a basis point and with specific tips, they try to help you with your homework. This way you get exactly the guidance you need without having to pay extravagant amounts
Where are the online primary homework helpers located?
Homework helpers and teachers from all over the world can be located anywhere. But you can also find them in cities like London, New York, Chicago, Las Vegas, Boston or even in Sidney. ONE thing is for sure: They speak your language.
Call a homework teacher for online help
The online homework help by TheONE can help you to better master the lesson material by giving targeted lessons in the problem area you or your kid have indicated. The advantage of TheONE homework teachers is that they do it online via video calling. The teacher or your kid can share their screen. This way you don't have to leave your home to get primary homework help for you or your kid. Are you looking for qualified homework teachers? Don't hesitate and call a homework helper to provide you with the necessary online homework help.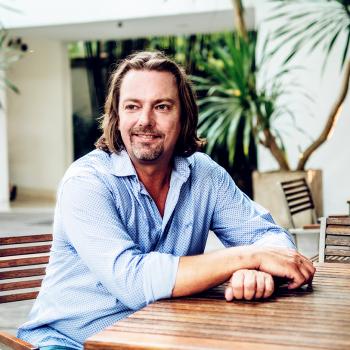 Ben Steenstra
4 mins read
Related articles
Show more
193 tutors available
Melissa Barnard

Teacher

€ 0,19 pm

Alaa Rashwan

I enjoy teaching.

€ 0,40 pm

Khristi Sunnasy

Teaching

€ 1,13 pm

Dalya Salman

Tutor, Healthcare

€ 0,53 pm

Pelin C.

ESL tutor/teacher

€ 0,50 pm

aquillah muhammad

Teaching.

€ 0,25 pm
Show more