Online math tutors and homework support
Math can be difficult in some grades of elementary or primary school. Math tutors and teachers from all over the world give remote online homework support from basic mathematics to algebra and beyond.
What to do when your kid has problems with math? TheONE offers homework support for math from a distance via live video calls in your language. Find the most experienced homework teacher you need and call for math support. Some students get confused at some point when it comes to math. Nothing strange about that, but some help to make them understand could be an outcome. Don't let them suffer for weeks without the right homework support or guidance from a math homework tutor. The most experienced math tutors are happy to teach young students or parents the basics of math.__
At TheONE several motivated homework math teachers from all over the world are available 24/7 via live video calling. You pay per minute and the first minute is free. Do you need elementary math lessons or primary math lessons? Homeschool support on each level is available and a perfect match is easily found.
With TheONE App you give your children a personal homework teacher in their pocket. They can call when and how long they want, to solve difficult math issues and upgrade his knowledge in the tempo they want.
Find an online homework teacher today! These are the benefits:
Instant contact with an experienced and motivated homework tutor via live video calls! No appointment needed.
Pay per minute for as long as you need lessons to learn all you want to know.
Huge variety of teachers for all education levels from all over the world.
Our network of homework teachers from all over the world speak English, Spanish, Dutch, German, Thai, and many other languages.
Find your private teacher today
3598 teachers are available in 130 countries
24/7 available for home work support via live video calling
Pay per minute and the first minute is always free
Math learning problems? Call TheONE for instant homework math support!
Children can experience various difficulties when it comes to learning math. Understanding mathematics has nothing to do with intelligence or laziness. Great homework teachers can easily teach your child the next level of math. A small selection of what our homework support teachers from all over the world can offer your child:
Prepare your child for a college entrance exam
Finish homework in time
Proper understanding of math and equations
Answer question in a logical manner at the level that is needed
Make use of the latest learning tools and tips
Your child can benefit the rest of his life from a small investment in homework support for math. Give your child the best and call the best online homework tutor for his math understanding. See who is online and help is just one call away. It's easy, fun and motivating to learn by online video calling from a distance.
The best online homework support math teachers from all over the world! Call TheONE That Fits You Today!
Children with lack of understanding mathematics can feel very insecure. If mathematics becomes too complex they can lose the confidence or eagerness in learning. You can motivate your child by giving him online homework support in math from the best math tutors in the world. You decide the tempo and frequency of online homework support for math and before you know it, your child gets motivated again to learn more.
Your child doesn't have to be Einstein to understand basic math. A little help and new insights will make him understand math and with the guidance of a professional homework support tutor, the most complex math issues will be solved in minutes. Does your child have difficulties with the following math issues?
Dyscalculia? Meaning specific learning disability in math that can cause learning problems.
Understanding numerical values and basic math symbols (like the = sign).
Comparing numbers and place value.
Estimating or percentages.
Complex equations.
Don't wait with giving your child the homework support from a math tutor it deserves. Respect the needs of his eagerness to learn. He can't help that he doesn't know what a math teacher didn't properly teach him. Call help from a math teacher now.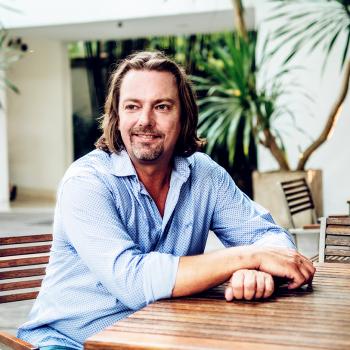 Ben Steenstra
4 mins read
Related articles
Show more
196 math tutors available
Lauren Potgieter

Radiographer

€ 0,26 pm

Melissa Barnard

Teacher

€ 0,19 pm

Ales Zahradka

architect and tutor

€ 0,35 pm

Alejandro Guzmán

Student and teacher

€ 0,17 pm

Ashley Haymaker

Adult Education

€ 0,57 pm

Nicole Suchar

teacher

€ 0,11 pm
Show more