Can you generate pre-sales through affiliate networks?
Affiliate networks are platforms that make a network of affiliates available to promote your product or service in exchange for a commission on each sale. Some charge a one-time or monthly fee and others are free to use.
What all affiliate networks have in common is that their very existence depends on the quality of the offers offered to their affiliates. This can make offering a pre-sale difficult or even impossible.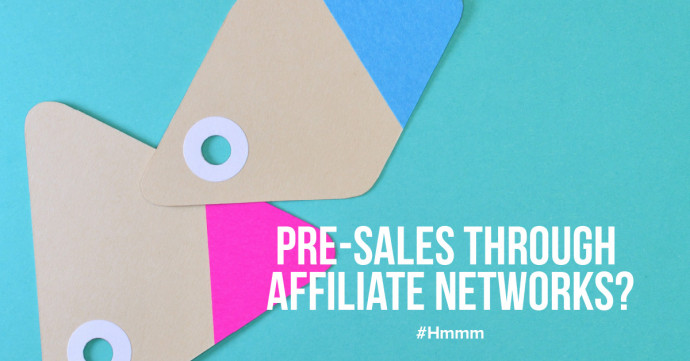 How do affiliate networks earn from your product or service?
An affiliate marketing network receives a commission on the sales that take place within their network. The affiliates within the network also receive a commission on these sales. How high these commissions are differ per affiliate network.
If the affiliate network can't generate any sales, the network and the affiliates don't earn anything. Even if the affiliate network asks for a start-up fee, it damages their reputation because the affiliates have a wide choice of other networks that do have something to offer that generates revenue.
How do affiliate networks monitor the quality of their offerings?
The existence of an affiliate network depends on both the quality of their offerings and the quality of their affiliates. If affiliates can't earn anything from the offer, they leave. If the affiliates can't generate revenue, the suppliers also switch to another platform.
To ensure sales to the affiliates, the following rules of the game are applied by default:
1. Larger brands get more time, attention and space
A major brand has already proven its ability to develop a desired product or service. The risk that a well-known brand sells little or nothing is smaller than with a startup or unknown brand.
2. Clear return or cancellation policy
It should be easy for the customer to make a purchase. But if he is not satisfied or wants to get rid of a subscription, it has to be at least that simple. Customers often don't know that the affiliate offering the product is only a place for promotion and not the supplier itself.
If the customer wants to return the purchase or cancel a subscription, the affiliate doesn't want any problems. The margin they earn is often too small for that. Most affiliate networks therefore only offer monthly subscriptions that can be canceled.
3. Own payment methods
If you make a purchase through an affiliate as a buyer, you will almost always be referred to the payment methods of the affiliate network. This allows the network to control this process and usually they only payout when they are sure that the customer is satisfied. For example by only paying out after a month.
To ensure sales to the suppliers, the following rules are used by default:
1. Affiliates must have a certain volume of visitors
To sign up as an affiliate you will usually be asked for your turnover, your traffic and number of page views and how long your blog or e-commerce site has existed. This enables them to give suppliers insight into the quality of their network.
2. A clear commission and cookie policy
Affiliates must make an effort to sell products or services. Sometimes it's just about placing a banner or creating a product page. Other affiliates add (guest) blogs or set up an extensive promotional campaign.
The affiliate wants to know in advance how much commission he can earn on each sale and how popular a product, service or subscription will be. In addition, he wants to benefit from every potential customer that is added and thus benefit from a cookie for as long as possible.
The risk of pre-sales via affiliate networks
Pre-sales always involve risks. In most cases, a high discount is offered, but the buyer has no guarantee that he will get what he hoped for.
Offering services in pre-sale does not work
Offering services in a pre-sale involves the highest risk. With each service, it is questionable whether the supplier can offer what is promised. Affiliate networks will therefore in principle not want to offer services in pre-sale.
Should you decide and see opportunities to offer your services in pre-sale with an affiliate network, don't expect anyone within the network to actively promote it.
Offering products in pre-sale works in some cases
If Apple comes out with a new iPhone and you're allowed to pre-sell it as an affiliate, you're pretty sure you'll sell a lot. These are products that are known to potential buyers and in high demand.
When a vendor comes out with yet another phone case, it becomes a whole different story. Whether and how much demand there will be is unknown and the affiliate has to take a risk to give attention to this. That chance is small, but in some cases, it can be beneficial. Few affiliates will be willing to do this.
Offering subscriptions in pre-sale works rarely or not at all
No matter how high the discount is, affiliates are reluctant to offer pre-sale subscriptions. They have to make their visitors pay for a service that is not yet on the market and often even the launch date is uncertain.
Only if, for example, the media write about it en masse and expectations are high, will affiliates dare to take the risk of offering subscriptions in pre-sale.
Conclusions on pre-sales via affiliate networks
Affiliate networks are ideal for suppliers to generate a lot of sales as long as you as a supplier can give guarantees about the number of sales and commission. In all other cases and for pre-sales this channel is not suitable. In the case of a pre-sale, you will have to wait until the product or service is available.
An alternative channel for pre-selling is a crowdfunding campaign. Crowdfunders consciously take a risk that the actual product may be disappointing and are happy to invest in this. Not just because they want to buy the product or service themselves, but because they hope that it will be a success from which they themselves can benefit.
See here an overview of different crowdfunding platforms. See here an overview of different affiliate network providers.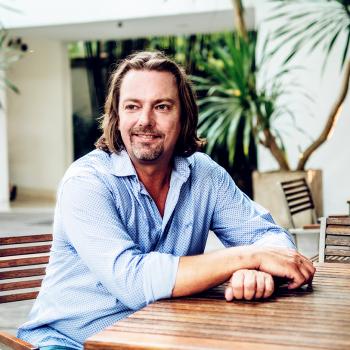 Ben Steenstra
19-01-2020 6 mins read
Related articles
Show more
7 online marketing specialists available
Izrrael Sandrea

Digital Marketing

€ 2,00 pm

Jose W.

Digital marketing

€ 2,50 pm

Rick De Vlieger

Online marketeer

€ 2,83 pm

Wesley Kelder

Health & Marketing

€ 1,67 pm
Show more