What is Affiliate Marketing and how does it work
Explanation what affiliate marketing is and how it works
Affiliate marketing is a form of marketing in which advertisers pay a fee to their publishers, also called partner. It's about generating traffic from your website to the advertiser's website.
If the visitor then makes a purchase, you will receive a fee for that. Later in this article, we will explain to you what kind of affiliate fees there are. Check out the last-minute site of Vandaag Weg for an example of an affiliate marketing based website.
How affiliate marketing works
Advertisers in affiliate marketing work with unique codes that you have to include in the link that you publish on your website. It allows the advertiser to know that the lead or sale came from you, and to pay you back. You can use the codes in a text link, but also in photos or banners.
Learn more about affiliate marketing from an online marketing specialist
Get valuable tips from professionals via live video calling
24/7 available in 130 countries
Pay per minute and the first minute is always free
To give an example, you can promote a specific offer on your website. If the visitor of your site clicks on it, he will be redirected to a pre-defined page, with or without a particular product. If the visitor orders the product, it will be registered via a system and the advertiser will see that the commission belongs to you and will inform you of this. Suppose you promote a specific chair on your site from a furniture store that is clicked on, but the person eventually buys a sofa, you will receive a commission on the sofa. Visit XLmeubels for an example of an affiliate based furniture website.
A visitor does not always have to order something directly. Most advertisers use a tracking time of 30 days. It means that if the customer purchases through your website within this period after his last click, you get your commission. Check the publisher's terms and conditions carefully to determine what is the best affiliate marketing advertiser for you to make publications for. Make the right balance between the tracking time, the compensation offered, and the quality of the product or service you offer. If people only see bad offers on your site, they won't come back to you soon.
Also remember to regularly work on your SEO (Search Engine Optimization), so that Google continues to index your website. If you don't know how to do this, you can ask an SEO specialist to help you. You can also read the article "Become Number 1 in Google - How do you do that?" first, so that you can better formulate questions about the best way for you to improve the findability of your website.
Product Feeds in affiliate marketing
Product feeds ensure that the advertiser's products are automatically loaded into your website. It includes photos and the vital link that navigates to the advertiser's website. These feeds are fully customizable so that only the data you want to display is displayed. Product feeds also make it easier for your visitors to filter by a particular type of product or service. You save a lot of work, so you don't have to enter products manually, create links, and search for photos.
What are affiliate networks?
Affiliate networks are intermediaries between advertisers and publishers. You have a single point of contact and this way it's much easier for all parties to understand. You can join one or more affiliate networks and use all affiliated advertisers. The condition is usually that the products have to fit in with your site. For example, if you have a traveling website, an advertiser in hotels will approve of you without any problem. An audio store will generally reject you.
The advantage of an Affiliate Network
The advantage of an affiliate network is that you have a good overview of all revenues. It is displayed in a dashboard. You can also see the number of clicks that go through your website to the advertiser's website, and you can see what your conversion is. The payment of your earnings is arranged centrally so that you don't get all tiny amounts in your bank account.
What are the fees for affiliate marketing?
The amount of the fee for affiliate marketing varies enormously. One gives a fixed price, the other a percentage on the purchased product or service. However, these percentages vary considerably.
PPC - Pay per click - You get a fee for each time someone clicks on the advertiser's product or service via your site
PPV - Pay per view - You get a fee for every time someone views something through you
PPP - Pay per sale - You will receive a payment for each product or service sold through you
PPL - Pay per lead - You get a fee if someone signs up for a newsletter, for example
Costs affiliate marketing site
The costs you have to incur for an affiliate site or blog depend on several factors:
Development and design of your website or blog These are highly dependent on what you want. A standard Wordpress site can be made for less than $300-. Standard templates are then used where the menu buttons are filled in at certain places. You then have a limited choice of where these can be displayed and where your logo can be placed. If you have very specific wishes or requirements, you will need a custom-made website, which can lead to considerable development costs.

Hosting costs Depending on the size of your site, you will need to sign a hosting contract. This can be done from a few dollars per month. Research carefully what your website needs to deliver the best performance. If you want a site that integrates multiple product feeds, take into account the fact that it needs a larger hosting package.
If you are going to have this updated daily via cron jobs, this requires an even more powerful server. In this case, ask for a managed VPS, so that your visitors get the best experience. The costs for this type of hosting starts at $39,- per month.
Domain name registration It is an annually recurring cost and depends on which country extension you want. Most providers for domain name registration have a nice offer for the first year. Take a good look at what it will cost you in the second year at this company because that can be a lot more expensive. Count on $10,- to $30,-

Costs SEA These costs are optional. With SEA, you pay for ads to be shown higher up in the Google search results. SEA gives, if you know how it works, direct results in traffic to your site. However, my advice is to invest as much time and energy as possible in your SEO from day 1. It takes quite some time for Google to index your pages and make you visible on the world wide web.

Product feeds Product feeds require advanced knowledge, so if you don't have it, look for a specialist and take it into account in your budget.

Your own time that you put into it Of course, you can make this as crazy as you want it to be. For some it's a hobby, for others it's a part-time or a full-time job. Think of it in the beginning as an investment in your future.

Maintenance After you have created a website, you need to take maintenance into account. You can do a lot of updates yourself, but because of this things can sometimes look a bit different or certain features have suddenly disappeared. If you are handy, you can change this yourself, but if you are not familiar with the techniques, then you need a developer who can solve this problem for you.
Also in your product feeds the advertiser sometimes makes changes so that for example, it may suddenly be that there are no more prices for your products. Get to the bottom of this and budget for it. Some website developers offer you a maintenance contract so that your site is always up to date and if there is a problem they will solve it for you.
The downside of affiliate marketing
Of course, affiliate marketing also has a downside. Because of the many clicks and the privacy protection of the visitors of your website, it is challenging to check whether a transaction has taken place correctly or not. Also, in the technology behind this form of marketing, an error can occasionally creep in, causing your sales to miss out.
If you have heard from a customer that he has purchased something by clicking on your site, you can ask the advertiser or the affiliate network about this. In that case, you must ensure that you have written permission from this customer to exchange his personal data. They can then do a manual check and see where things went wrong and whether you have adhered to the advertiser's rules.
If you would like direct advice on how to start or improve an affiliate website; please contact one of our online-marketing professionals.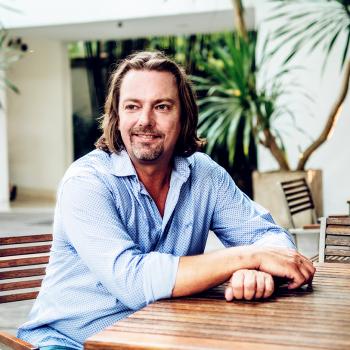 Ben Steenstra
26-05-2019 8 mins read
Related articles
Show more
7 online marketing specialists available
Izrrael Sandrea

Digital Marketing

US$ 2,26 pm

Jose W.

Digital marketing

US$ 2,83 pm

Rick De Vlieger

Online marketeer

US$ 3,11 pm

Wesley Kelder

Health & Marketing

US$ 1,89 pm
Show more